Travel
Beyond the Bligh – Photographing Fiji's Remote Reefs
Underwater, Fiji is perhaps best described by "lase lase lase"—or lots and lots and lots of coral.
I was in a bit of trouble: Only hours into my 10-day wide-angle workshop aboard the Fiji Siren, my primary camera's battery charger ceased to work. Sitting in the salon of the liveaboard, scrounging through my bags to find my backup, I couldn't help but feel a bit of a sense of historic irony.
After all, I am by far not the first traveler to have a bit of bad luck traveling the Bligh Water in Fiji, famed for their bountiful soft coral reefs and pelagic fish life. In 1789, William Bligh found himself in something of a sticky situation: Having been ripped from the helm in the infamous "Mutiny of the Bounty" and thrown in a 23-foot lifeboat, the ex-lieutenant navigated for his life through these very same waters. Fearing hostility and the possibility of cannibalism, Bligh decided to sail through without stopping for fresh water and supplies.

The S/Y Fiji Siren offers year-round diving in Fiji

And while that's one situation I'd never want to have a swatch of ocean receive my namesake, the remoteness of the Bligh Water and beyond largely resemble the conditions from two centuries prior—sans cannibalism. Green pinnacles jut from the water's surface, surrounded by fringing reefs, with patrolling reef sharks, manta fly-bys, and unparalleled fish life teaming in the shallows.
Fortunately for me, I was able to capture all of those underwater sights and more thanks to some MacGyver-ing of a new charger. Oh, and as for that poor mutinied man in the lifeboat, it worked out for Bligh too. He arrived safely in East Timor after traversing 3,618 nautical miles the exact week of my own Fiji adventure 226 years prior.

To discover the best Fiji has to offer for underwater photography, you'll need to board the Fiji Siren Liveaboard to go out "Beyond the Bligh"
Beyond the Bligh: Going Off the Map
While William Bligh fled west through the Vatu-I-Ra passage, the Fiji Siren's "Beyond the Bligh" itinerary, heads east—and for good reason. For most visitors to Fiji, the entirety of this Pacific island nation is confined to the main island of Viti Levu. And while this might be enough for teenage backpackers and honeymooners, it's the other 322 islands, islets, and atolls to the east that hold an unrivaled explosion of marine life.
In Fijian culture, the expression of "a lot" or "much" is often communicated by repeating the word more than once. Take, for example, Voli Voli, the luxury resort where the Fiji Siren docks. It takes only one glance at the enormous beach stretching out into the ocean to realize that Voli means "sand"—and lots of it. Underwater, Fiji is perhaps best described by "lase lase lase"—or lots and lots and lots of coral.

In Fiji, it's hard to find an inch without healthy, prolific coral growth, all the way up to the surface, where waves break on top of this hard coral garden

It's true, Fiji is known as the "Coral Capital of the World," much of which can be observed on a day trip from a land based hotel. But Fiji's underwater environment is much more than the countless colorful corals—it is about the life that surrounds it. By steaming out past the Bligh Water on a liveaboard, underwater photographers have access to marine life—dozens of feeding sharks, swooping manta rays, even rare macro critters—unavailable off the mainland.

From lionfish to swooping manta rays, the marine life of Fiji never disappoints for the underwater shooter
Diving on the Fiji Siren
While I may have shared the same path as William Bligh, our accommodations differed quite a bit. For one, I'm pretty sure you could fit his entire lifeboat in my spacious room.
Bligh's 41 days at sea would have been made easier by the Fiji Siren's multiple electric outlets, large screen TVs, and a wireless database of movies. The Siren, like all liveaboard boats in the Worldwide Dive and Sail Fleet, features two dedicated tables and charging stations designed to accommodate even all my enormous professional gear. And when it's time to dive, the crew even grabbed my kit and walked it down to the dive tender.

My own personal lifeboat: The dingy for the Fiji Siren comes to you, meaning you can take your time underwater and go in whatever direction has the most subjects

I did share one amenity of Bligh's journey—we were both able to sample a fresh catch from the ocean, sashimi style. When it wasn't fresh fish, the chef always had something scrumptious to fill the guests up between the four dives a day.

Underwater Photography in the Vatu-I-Ra Passage
The 6,000-square-mile span of the Bligh Water is also commonly called the Vatu-I-Ra passage, and has long been a must-dive destination for underwater photographers. How long? Well, let's just say the region's most iconic dive site, "E6," is named after slide film dating to the 1970s.
Located off the northern coast of Fiji's main island, Viti Levu, the Vatu-I-Ra passage includes other iconic sites like "Mount Mutany" and "Black Magic Mountain." The name of the game for photographers in Fiji is wide angle. "E6" features several cathedrals with sun-drenched rays, punctuated with soft coral fans. At "Mount Mutiny," coral heads appear to be wearing clown wigs with all of the soft coral growth.

"E6" is arguably Fiji's most famous coral reef dive, featuring soft coral, massive sea fans and swim-throughs

It's easy to be overwhelmed with the avant-garde splattering of pastel-colored coral and swarming neon fish, but closer inspection of many of the sites in the Bligh Water reveals plenty of small critters too, such as leaffish, lionfish, and even the occasional feeding turtle.

Although leaffish are traditionally macro subjects, using a fisheye lens allows for a more unique close-focus wide-angle image, where the subject almost pops out of the frame thanks to forced perspective
Gau: The Island of Sharks
When most divers think about sharks in Fiji, it is Beqa Lagoon that comes to mind. And while it's hard to beat seeing bull, silvertip, and tiger sharks on the same dive, Gau Island certainly gives Beqa a run for its money.
Located more than 30 miles from the mainland, Gau is Fiji's fifth largest island and home to two villages assisting the World Wildlife Foundation in protecting the underwater environment with locally managed marine protected areas. Descending into "Nigali Passage," it appears that their efforts are working: Dozens of gray reef sharks skirt the edge of a wide underwater valley, while red snapper stay in tow, hopeful for some scraps. Schools of barracuda paint a backdrop to the entire scene.

Too many sharks to count: Even as a photo pro, I had to put the camera down at times in awe of the number of sharks seen on Fiji's reefs

The "Nigali Passage" is an underwater photographer's dream, with the curious sharks following the current through the cut, coming in close enough for a quality image, or two. The Siren does two dives at the site, with the second one including just a little bit of food for the snappers and sharks. This brings them in close enough to use strobes to bring out colors and details.

Including the red snapper adds another color splash of red to the image, making it a bit more visually interesting
Diving Taveuni and Namena
The Siren reaches its furthest point from port at the islands of Namena and Taveuni. The one constant throughout Fiji is the amount of soft coral in all shades. But it is the firework-esque explosion of fusiliers and other baitfish around the coral that really makes for great images. It seems that with every dive further away from Viti Levu, the sheer quantity of these darting, neon fish increases.
Throughout the dives at Taveuni and Namena, the health of the reef and fish life only further emphasizes the benefits of going into more remote waters. And while each dive beyond the Bligh Water provides unique sites, there are several that seem to lend themselves for the shutterbug.

Taveuni and Namena's reefs are also full of unique underwater formations, such as this swim-through at "The Great White Wall"
Top Sites Beyond the Bligh
Great White Wall: I don't think the word "great" is often an accurate description of a site, but at the "Great White Wall," it feels appropriate. The dive starts off through a long tunnel—so make sure to get ahead of the group for great photographs of divers coming through the hole. Then, it's a hard left onto a sheer wall that seems better placed in the Alps than Polynesia: The entire area of the wall is plastered with incandescent white, soft coral.

It's impossible to light all of the soft coral at sites like "Great White Wall." Try lighting as much of the foreground as possible and let natural light do the rest

Rainbow's End: Many of the sites in Fiji are so large that it's best to split them up. Such is the case with "Rainbow's End," which sits at the final portion of "Rainbow Reef." Again, this well-named site is true to its name: A half dozen coral bommies line the reef, each with a more impressive palate of bright colors than the last. The site is especially impressive when the strong currents bring in nutrients, attracting swarms of orange basslets and fusiliers.

There's no place like home: Somewhere over the rainbow you'll find millions of schooling fish and colorful coral near the surface at "Rainbow's End"

Chimney's: This is an example where current is a double-edged sword for the underwater photographer. With little protection from the currents, the water can rip through this series of bommies. It's best to start deeper and work your way up, looking for suitable wide-angle subjects along the way. As you get back towards the surface, brace yourself for current—but also some of the largest concentrations of soft coral punctuated by millions of schooling fish.

The more elements in an image, the better. Here I've included a healthy soft coral (primary subject) as well as a dive model (secondary subject), timed with schooling fish passing by (tertiary subject)
Photographing Fiji's Coral Reefs
Fiji is one of those destinations where a photographer can point blindly underwater and probably hit a suitable subject. And while subjects abound, the task of taking magazine-worthy (or Facebook-worthy) images is far from easy. The remote, isolated nature of many of these sites brings on tons of current, and even the experienced underwater photographer can be intimidated by the conditions. Here are some tips for taking great photos of Fiji's coral reefs.

You never know where you'll find coral to photograph in Fiji: Just ask one of the Siren crew to borrow a kayak and go off in search of over-under images

Photo Equipment: It would be a tremendous mistake to travel all the way to Fiji without your widest-angle lens. At many other "famed" destinations, the coral growth is small enough to be shot with a mid-range zoom lens for DSLR users, or the built-in lens of a compact. This is simply not the case in Fiji, where the coral scenes you want to capture can be 10 feet wide. This means a fisheye lens for DSLR and mirrorless cameras, and a wide-angle wet lens for compact users are a must. Likewise, you want longer arms and powerful strobes to capture the entire scene—but not too long or flimsy and they'll flap about in the strong current.

"Taking It All In." The coral growth and underwater environments in Fiji are immense, so you'll want a fisheye lens or wet lens to fit it all in the frame

Dealing with Currents: You can usually avoid currents completely on any given dive in Fiji (excluding drift dives). But this would be a mistake: The best fish life, pelagics, and open soft coral will almost always be found hanging out in the strong current. That being said, you want to spend as little time kicking in the current. The best solution is to choose your settings for exposure and strobes out of the current, and only kick into it to frame and fire away. If you don't get the desired results the first time, don't try to change settings while huffing and puffing away. Save energy and air by retreating into the current-free zone and making alterations.

At the heaviest current spots you'll find the most diversity of life, as showcased in this image with three colors of soft coral, a sea fan, and visiting soldierfish

Include Schooling Fish: The fusiliers and basslets that barrage the frame with an explosion of color make a truly iconic image of Fiji's underwater environment. For this reason, you want to look for coral heads with the most fish activity. The best moment to freeze the scene comes when the fish move in unison in a pulse, creating a fascinating pattern on top of the already colorful reef scene. This happens either when a predator comes too close, or it can sometimes be triggered by the electronic pulse from your strobe. Be patient and wait for the fish to move in unison to take your image to another level.

The schooling fish really make the image: Wait for them to move in sync or swim right at you before depressing the shutter

Macro, Too: With the pelagics and pristine coral reefs, critters are the ugly duckling of Fiji's underwater photographic subjects. But it's still the Indo-Pacific, and there are tons of macro subjects you would otherwise devote an entire day to find were you not in the coral capital of the world. The Fiji Siren dive guides all regularly spot whip coral critters, anemonefish, lizardfish, crocodilefish, and pygmy seahorses. My advice: Bring your macro setup, but reserve it for night dives or if poor conditions make diving the wide-angle sites unsafe.

An homage to the currents of Fiji's reefs: A slow shutter speed, combined with rear-sync flash, gives a sense of motion and a pleasing combination of blue, purple, and orange

"Eye See You." A close-up, abstract image of a crocodilefish found on a night dive
Back Through the Bligh
The final hours of the Fiji Siren's steam back to port closely follow William Bligh's retreat to East Timor all of those years ago. These days, it doesn't take a mutiny to bring underwater photographers to these remote waters—just a little extra effort. Sure, the diving from mainland Viti Levu is easygoing and offers up lots of beautiful reefs. But for those divers who want to step it up a notch, kicking against a four-knot current for that perfect reef scenic or pushing away sharks with your camera, you gotta have the guts to go "beyond the Bligh."

A double rainbow the same day we dived "Rainbow's End." Should we see what's there?
RELATED CONTENT
Be the first to add a comment to this article.
Newsletter
Travel with us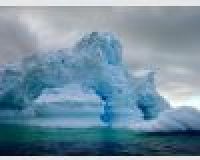 Antarctica
Plan Your Adventure >
Featured Photographer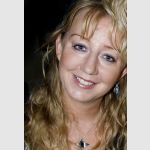 Jane Morgan
Expert Photographer
Working as Online Editor of DIVE magazine in the UK, her work is regularly published in DIVE as well as other UK diving press, and in-flight magazines. Jane is also an award-winning committee member of the British Society of...