Travel
The Best Underwater Photography in the Indo Pacific: Bountiful Bali
Editor's Note: This is the third part of the series"The Best Underwater Photography in the Indo Pacific." For more articles, please visit the series homepage.
On the list of "The Best Underwater Photography in the Indo Pacific" – a list that includes places like Lembeh Strait and Papua New Guinea's New Britain – you might not expect the region's "jumping off point" to be at the top.

But Bali is more than just the gateway to the more far-flung regions of Indonesia, and a destination not to be overlooked by underwater photographers. The island's diving is as diverse as its culture: there's mola molas in the chilly waters off of Lembongan to the south and sheer cliffs of coral reefs in boiling blue waters at the northern Pemuteran region.

However, it is Tulamben that gave Bali its start as a world-class underwater imaging destination. Along only a small stretch of coastline you can photograph the rarest macro muck critters in Indonesia all morning, only to switch to a wide-angle setup for one of the most popular wrecks in the world—the USAT Liberty. For underwater photographers, Bali is as bountiful as anywhere else in the Indo Pacific.
Ribbon eels are just one of the many macro gems to be found in Bali.

Bali's underwater photography hotspots are so plentiful that you'll want a company that can show you them all. Bali Diving Academy features 5 locations in the island, including Tulamben, Lembongan, and Pemuteran, and can make the process of lugging your photo gear from place to place a snap.

Especially in a destination with so many diving operators, it is the little benefits for photographers that really make BDA shine. Their prime real estate location on the beach at Tulamben includes three large rinse tanks for cameras, full shower facilities, storage rooms, and one of the most scenic views of Mount Agung.
Bali Diving Academy sits in the shadow of Mount Agung.

Many of the best macro sites are located right off the beach only steps away from the dunk tank. You don't need to go far—BDA's house site, "Noisy Reef," includes regular sightings of pigmy seahorses, painted frogfish, and other critter rarities. But for sites a little further down shore, like the Liberty wreck, they have a dive tender ready to whisk you away.
Macro Photography in Tulamben
Ask BDA owner Michael Cortenbach to describe the mucky macro diving at Tulamben, and he will state matter-of-factly: "It's Bali's Lembeh." Without the extra flight or two to Lembeh, you can still find many of the most photogenic critters right in Tulamben (even right on the BDA house reef).

For many photographers, the proximity to critters and easy diving in Tulamben makes it the perfect destination to get a little creative: Dives are often done right from shore, with no current, at depths less than 50 feet (15 meters). So on my trip to Bali as part of "The Best Underwater Photography in the Indo Pacific" I decided to get a little creative with the assistance of the always- helpful BDA crew. Here's some of the macro marvels you can expect on any given trip to Tulamben—and some new approaches to photographing them…
Bali is a great destination to practice creative macro techniques like abstracts,
as seen with this fire urchin above.
Bokeh Photography
While the sandy slopes of Tulamben are of great subject bounty for photographers, they also pose a great problem that can plague even the most practiced photographers: boring backgrounds. Sand and muck don't make for the best negative space—but there are ways we can combat this as underwater photographers.

One of my favorite techniques, and one I often apply to muck destinations like Tulamben, is bokeh. Bokeh is a Japanese word that refers to an out-of-focus or blurred background used to enhance the effect of an image. You can achieve this effect by greatly reducing your depth of field by opening up your aperture. Instead of capturing every single grain of sand and silt with an aperture of f11, open up your aperture to f3-5.6 to create a nice artistic blur.
Frogfish are beautiful subjects, but can tend to
blend into sand without help from bokeh.
Here, bokeh is used to make a camouflaged subject pop from the background.

Of course, this technique has it's own set of challenges. The first is focusing: when shooting at such shallow depths of field, it can be difficult to get the exact focus on the tip of that blenny's nose. It may take a few dozen shots and a lot of practice to get right, which is why the easy-going dive environment in Bali is the perfect practice place.
Gobies and blennies make for great bokeh subjects, as they can be found nearly
anywhere and do not tend to move, making focusing easier.
Lighting is also a tricky part of shooting bokeh images. Because your aperture is so wide open, you will need to slow your shutter speed to the maximum flash sync speed. Also, I like to set my strobes to minimum power and pull away from the subject to have as little artificial light as possible.
Squat lobsters are rare most places, but not in Bali. Bokeh can be
used to eliminate a distracting background like the arms of a crinoid.
Octopuses are great subjects, but are also great at blending in the sandy bottom.
Use low depth of field to make them really pop from the background.

While you could actually have enough ambient light when shooting bokeh, I find adding a kiss of artificial light from strobes adds just a little color and depth to the image. You can also bring some of this contrast and color back in post processing.
Using bokeh on brightly colored subjects creates a pleasing pastel effect.


Super Macro Photography
Super macro is an increasingly popular technique in underwater photography and is particularly apropos is Tulamben—where many of the best subjects fail to dwarf the size of your thumbnail.

Essentially, super macro is photography where the subject is at a greater than 1:1 ratio with the camera's sensor. There are numerous external magnifying diopters available for both compact and DSLR cameras—making this technique available to all underwater photographers. It comes particularly in handy in Tulamben with miniscule pygmy seahorses, bobtail squid, skeleton shrimp and all the other macro goodies.
A bobtail squid buries himself in the sand to get away from my supermacro lens.

Perhaps the trickiest part of super macro is finding focus. Because the magnification is so high, the room for error when getting focus is very slim. You can give yourself a little edge by increasing the depth of field to its maximum—serious super macro shutterbugs often stick to f22 or above.
There are several ways I focused on supermacro subjects in Bali. The most basic is to use your camera's autofocus setting. While appropriate for simple subjects in shallow water, autofocus can leave your frustrated as it zooms in and out when shooting a pygmy seahorse at 90 feet.
Pygmy seahorses are one of the more popular supermacro subjects.
The experienced guides at Bali Diving Academy will make sure you get your fill of pygmies.
Boxer crabs are another photogenic macro gem, which can be found in Bali.
Add a supermacro wet lens to give the viewer a closer look at this funny critter.

Instead, try pre-setting the focus and moving the camera in and out, snapping the trigger repeatedly when the subject appears in focus. This technique is more advanced and requires a little practice, but Bali is the perfect place—with long bottom times and great supermacro subjects.

Of course, with such a high depth of field, you will need to rely on artificial light. When I really want to get the most depth of field possible – upwards of f40 – I will set my strobes on full and pull them in tight to the subject and macro port.
The BDA guides are great at finding super macro subjects you might otherwise
might miss, like this crab tucked into a soft coral.


Snoot and Creative Lighting
In the world of muck photography, "snooting" is another useful technique to have in your arsenal—and Bali is the perfect place to practice it. The shallow, calm waters leave bottom time for experimentation and the helpful guides at BDA will help you schlep all your extra lighting gear in and out of the water.

Snoots are essentially light modifiers that fit over your strobes—they can be used for back-lighting, creating a spotlighting effect, or just add mood to your image. Snoots can be as complex as bend-able, fiber optic tubes or just the end of a paper towel roll. You can read Keri Wilk's complete guide on snoots here on DPG.
For subjects that blend into their homes, like this candy crab,
snooting can make them much easier to spot in the frame.

The main purpose behind my experimentation with snooting was similar to using Bokeh—to separate muck subjects from a boring background. The traditional way to do this is using the snoot to create a straight-on spotlight effect. After shooting the supermacro tiger shrimp without the snoot, I felt it blended in with its background too well. So, I added the snoot to make it pop a little more.
Snoot vs. standard lighting

Other great subjects in Bali to practice experimental lighting include those that stay relatively still as you are trying to aim your snooted strobe: crabs, Christmas tree worms, eels, and mantis shrimp.
When first starting tricky lighting like snoots, Christmas tree worms
are my go-to subject. They are interesting, and don't move but will hide if you come too close.
When going for the spotlight effect, set your aperture to the smallest diameter
and maximum shutter to block out all light but the snoot.

Just because a mantis shrimp lives in the sand doesn't mean you have to
light the sand! Use a snoot to just show off the colors of the shrimp, not the "blah" of the sand.

Snoots can also be used for directional lighting. One of my favorite subjects in Bali is the ribbon eel—they have fantastic colors and facial feature. Pointing the tip of the snoot directly down at the tip of the eel's nose, I managed to only light up the very front plane of the subject.
A snoot can make a ribbon eel look like he's swimming into the frame from absolute darkness.

Underwater Photography on the Wreck of the USAT Liberty
While you can practice all these and more macro techniques in the shallows of Tulamben, these waters also hold one of the best wide-angle wrecks in the world.

The USAT Liberty sat on the black sand beach of Tulamben for more than 20 years after it landed there during WWII. But a "hell-lava" explosion from Mount Agung slipped the 400-foot ship back into 60 feet of water in 1963—making it destined to become one of the Indo-Pacific's most photogenic wrecks.
Getting up bright and early is the name of the game when photographing the Liberty. Not only is it the best way to avoid the crowd, but it also provides amazing light and a squadron of bump head parrot fish. At the crack of dawn, dozens of these huge fish swim about the ship—so have your camera ready as you go down.

The tricky part is lighting. The low sun casts a dark turquoise shadow behind the parrot fish. Bump your ISO, slow your shutter, and open your aperture to compensate for the low light.
Including other human subjects in the frame provide a sense of scale for
the immense bumphead parrot fish.

After getting your fill of parrot fish, there's plenty more to be photographed. The wreck features a resident school of jacks, which swirl about during your entire dive, making for a great secondary subject behind a soft coral or sea fan or barrel sponge.
Keep an eye out for the tornado of jacks. Wait for them to come behind a
foreground subject, like this barrel sponge, then snap away.
If you're feeling extra creative on the wreck, adding an off camera strobe
can accentuate the shine of the little bait fish that hang around the liberty.

Beyond Tulamben..
Tulamben is just the beginning of what Bali has to offer for the underwater photographer. Just a few miles to the west, and you can dive some of the most beautiful walls in the region in Pemuteran. To the south, Lembongan gives underwater photographers the chance to get close-up encounters with Mola Molas and mammoth mantas.

Whether you are experimenting with new techniques or chasing mantas, Bali remains one of the most bountiful destinations in the Indo Pacific for underwater photographers.
RELATED CONTENT
Be the first to add a comment to this article.
Newsletter
Travel with us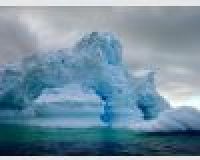 Antarctica
Plan Your Adventure >
Featured Photographer
Cathy Church
Expert Photographer
Pioneered many techniques commonly used in underwater photography today. Written hundreds of articles and several books. Teaches seminars around the US and runs an underwater photo school in Grand Cayman, Cayman Islands. Winner...