Travel
Bali's Best: Top Dive Sites in the Island of the Gods
Mantis shrimp with eggs at famed critter dive site Seraya Secrets

Bali is by far Indonesia's biggest tourist destination. There has been huge growth in the number of tourists visiting the province since the 1980s, and in 2019, there were 6.3 million arrivals. The island is located just west of Lombok and only two miles east of Java, and the region also includes a few smaller islands, Nusa Penida and Nusa Lebongan in the south, and Menjangan Island in the northwest. In 2017, Bali won TripAdvisor's best global holiday destination award—quite an achievement considering London and Paris come second and third, respectively.
Only 90 miles wide and 70 miles from north to south, Bali packs in a huge amount of diversity and attractions for tourists. Part of the charm is that the island has the only Hindu majority in the whole of Indonesia, with 82.5% of the population adhering to Balinese Hinduism. As a result, there are over 20,000 temples, providing almost daily religious ceremonies. Religion is deeply entwined in the locals' daily lives, which encourages plenty of land-based photographic opportunities, and it is the zen-like culture of the place that makes Bali stand out. There is also beautiful countryside set against the backdrop of active volcanoes Mount Agung and Mount Batur, with the former unwittingly giving Bali one of the world's easiest and most visited dive sites, the famous Liberty wreck. Part of the Coral Triangle, the island is surrounded by healthy reefs, providing a huge diversity of marine species, an excellent reason to visit Bali and explore its underwater world.

A manta ray swoops in front of a lucky diver at Nusa Penida

A marbled moray eel displaying a symbiotic relationship with a cleaner shrimp

I first came to Bali 12 years ago for only a few days before flying on to Wakatobi, and then once again a year later to join a Martin Edge photography trip to Komodo. I instantly fell in love with the place and since then have been back many times. I tend to gravitate to the northeast of the island, away from the very busy and heavily populated capital of Denpasar and the tourist hotspot of Kuta. In the last few years, I have led annual photographic workshops for UK-based company Scuba Travel at Scuba Seraya Resort in Tulamben. Here, you will find a very relaxed pace of life compared to the tourist hotspots in the south.
Diving on the northeast coast of Bali centers around Tulamben and Amed. The sea in this area is normally flat, and for most of the year, you will find water temperatures of around 84°F (29°C). Importantly, you will rarely find other dive boats at your chosen site other than those around the Liberty wreck, which does get very busy. You can dive all year round in Bali although the monsoon season from December to March is probably worth avoiding.
Diving in the south is centered around the island of Nusa Penida, where you can hopefully see Mola mola, the giant sunfish that come into the relative shallows to breed during August to October; or manta rays at Manta Point. Beware though that the water here is a lot colder than up on the east coast and can be as low as 65°F (18°C), depending on the time of year. I first visited these sites 12 years ago with AquaMarine Diving, who arranged for a boat, van driver and dive master to take us around the island. At that time, the dive sites in the south were relatively quiet and very enjoyable. Dive boats were accessed at Padang Bai, where a boat ride out to Nusa Penida took you to the best sites in the area. I returned three years ago and couldn't believe how busy it had become! Today, if you desperately want to find mantas or a molas then it is still possible, but be prepared to dive with many other boats and divers—not always conducive to good photo opportunities.

A goby minding its eggs on a blue tunicate

A tiny clown frogfish strikes a proud pose

For a more relaxed experience, head for Tulamben, where there are some good dive resorts to suit a range of budgets. You will find sites offering some fantastic macro opportunities on volcanic black sand and other spots covered in coral that are very fishy. The house reef at Scuba Seraya Resort is known as Seraya Secrets, and it is difficult to tear yourself away from this spot to go to other dive sites, as it is one of the best macro sites in Bali.
Typically, if we were not doing an early morning dive at the Liberty wreck or diving another site by boat, we would spend the whole day diving Seraya Secrets and then go down the coast by boat to the little village of Amed and dive the left-hand side of Jemeluk Bay at dusk. Here, there is the most amazing abundance of pristine sea fans, as well as hard and soft corals in shallow water. I have even seen whitetip sharks in the shallows, as they go out to hunt at dusk, and it is a fantastic place to shoot dappled light as the sun goes down, with plenty of subjects to put in the foreground. There are also macro sites along the beach at Amed, including the Japanese Wreck, a patrol boat sunk during WWI, and Ghost Bay, an artificial reef made up of crates covered in soft coral that provide a safe haven for a myriad reef fish and macro subjects.

Healthy fan corals are abundant in shallow water in Jemeluk Bay

A huge shoal of jacks at Batu Niti being hunted by giant trevallies

Just a few minutes by boat from Seraya Secrets is Batu Niti, a little-used bay where you can find a large shoal of jacks just off the beach. There must have been at least a few thousand fish there on our last visit, and we were the only divers watching and photographing them swirling around in ever-changing patterns that reached from the surface to the seabed. On quite a few of the dives, we had an amazing experience as the shoal quickly packed together under attack from a couple of huge giant trevallies that came each day for their lunch.
At the same site, with a macro setup, I photographed many tiny painted frogfish of various colors, and other subjects such as blue ribbon eels, cardinalfish mouth-brooding eggs, boxer crabs, and many different types of nudibranchs. Moreover, I have dived this site many times and have never seen another dive boat!

Batu Niti is also home to many macro subjects, such as this blue ribbon eel shot with an open aperture

Located along the Tulamben coast is a US armed transport ship better known as the Liberty wreck. Beached after being torpedoed in 1942, the 410-foot (125-meter) ship was shunted back into the sea in 1963 when Mount Agung erupted at the same time as an earthquake. The wreck now lies stern to the beach and can be easily accessed as a shore dive or by boat from one of the local dive resorts. It is a great site for fish portraits, macro and wide angle. The wreckage is festooned with soft and hard coral growth, particularly at the bow section, which is the furthest away from the shore. Here, you will find some beautiful corals and reef fish swirling around.
If you want to photograph the resident school of huge bumphead parrotfish, you need to be in the water just as it is getting light, as they disappear during the day as the wreck gets busier. My favorite time to dive here is later in the afternoon when the day trip divers have gone back south. A slow meandering dive at this time will pay dividends with the subjects that you spot along the way, as the fish come out to play when the crowds have gone home for the day.

Inside the Liberty wreck you can get away from the crowds and experiment with lighting techniques

You have to get up early to shoot the bumphead parrotfish at the Liberty wreck, but it's worth it!

Soft coral attached to a derrick on the Liberty—unrecognisable after nearly 80 years underwater

Just up the coast from the wreck is Coral Garden, a very fishy dive. You can go down to 70 feet deep to find a small bommie with coral groupers being cleaned, or stay shallow and photograph the cardinalfish nursing their eggs or masses of anemonefish. Sites along the Tulamben coast, including Melasti and Segara, provide opportunities for images of Doto greenamyeri, the donut nudibranch, and the tiny "Shaun the Sheep" Costasiella kuroshimae. I found a hairy octopus here on one dive last year, as well as baby harlequin shrimp and an emperor shrimp hitching a ride on a Ceratosoma nudibranch. Another haven for nudibranchs is the dive site Pom Pom, while Sidam will deliver whip coral gobies, anemone crabs, blue ribbon eels, and leaffish. Bulakan also has a nice bommie at 70 feet, with all sorts of subjects, including longnose hawkfish, tiny frogfish, and massive shoals of glassfish.

Male cardinalfish mouth brooding its eggs at coral gardens close to the Liberty wreck
The donut nudibranch, a famous Bali sea slug in Melasti

Gear Considerations
When I travel to Bali, I always take a wide-angle setup, as there are some great sites and subjects to shoot. My full-frame Nikon D5 is paired with either a Nauticam Wide Angle Conversion Port (WACP-1) or 16mm fisheye lens behind a 230mm dome port. However, I mainly concentrate on macro photography and take lenses and diopters to suit very small subjects like tiny frogfish, pygmy seahorses, and tiger and harlequin shrimp. The Nikon 105mm macro lens or Sigma 150mm are my lenses of choice alongside the Nauticam SMC-1, but for bigger subjects like mouth-brooding cardinalfish, groupers being cleaned and marbled morays, my 60mm macro lens is ideal. I also use a manual focus Trioplan 100mm lens for some soft bokeh images, and a Retra LSD snoot, while various toys, tubes, backgrounds, and so on, complete the kit.
Cyerce Elegans backlit with a torch on a night dive at Segara
An emperor shrimp hitching a ride on a Ceratosoma nudibranch at Segara

Diving in the north of the island is becoming popular at the small fishing village of Pemuteran, where you can get boats out to Menjangan Island and clearly see the coast of Java a few miles away. It is best to use an operator such as Karang Divers at Amertha Villas, right on the beach. This avoids a drive round to the national park and having to use one of the regulated but rather basic local boats, all of which takes a long time. Karang is very professionally run, and they have a fast, new speedboat to get you out to the Menjangan dive sites in around 30 minutes.
There are relatively few divers at Menjangan Island and wonderful coral walls with plenty of fish life to explore. Sites such as Anchor, Dream Wall, Eels Garden and Cave Point, with their beautiful corals and fish life, will not disappoint. Visibility can be fantastic, but it can change quickly, so ask about the current conditions before you go. Diving off the beach in Pemuteran, there are mainly macro sites, although the visibility can be poor due to the silty nature of the bottom. It is a very laid-back place, and eating out is excellent, friendly and very cheap by Western standards.
Underwater shooters may be jostling with the honeymooners, backpackers, and package tourists in the arrivals hall, but if you're selective about your dive sites, you may be surprised by how much of the reef you have to yourself. From mantas and bumpheads to frogfish and nudibranchs, you'll have an epic selection of subjects to choose from, so make sure to pack a full complement of lenses and come prepared to exercise every technique in your photographic arsenal.

Fantastic healthy coral at the Anchor dive site off Menjangan Island

A diver inspects a sea whip coral at Eels Garden, Menjangan Island

---

Martyn Guess is a pro shooter from the UK who leads photography workshops for the travel company Scuba Travel. To see more of his awesome images, check out his website, www.martynguessphotography.com, or regulary updated Instagram page.
RELATED CONTENT
Be the first to add a comment to this article.
Newsletter
Travel with us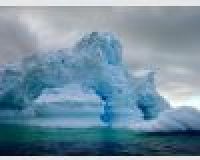 Antarctica
Plan Your Adventure >
Featured Photographer
Juan Jose
Expert Photographer
Juan Jose was born in Lanzarote (Canary Islands, Spain) in 1971. The sea has aroused his interest since childhood, although till 1994, after getting his first diving certificate, did not emerge his passion for submarine and...