Travel
Bahamas Master: Grand Bahama and Beyond
DPG would like to thank Backscatter for supplying the Nikon Z9 and various lenses, and Seacam for supplying their Silver Z9 housing and a variety of accessories, used during this trip.

Tiger Beach, the best shark dive in the world and the highlight of a trip aboard the Bahamas Master

My favorite kind of dive holiday is one spent taking wide-angle images of big animals, so I was thrilled last month when I was invited to join Master Liveaboards on a trip to the shark diving capital of the world, The Bahamas. The Bahamas Master is one of the newest additions to the Master Fleet and operates all over the island chain, focusing on famous shark diving destinations in Grand Bahama, Bimini and Cat Island. Depending on the season there are a number of different itineraries on offer in these locations, and I just happened to be joining their most popular option, a 10-night trip to "Grand Bahama and Beyond."
It was March and I knew from experience that this was a great month to dive in The Bahamas. I had also been loaned a Nikon Z9 camera in a brand new Seacam housing for the trip, so I was beside myself with excitement when I arrived in Freeport and joined the boat.

An aerial view of the Bahamas Master, my home for 10 days on the "Grand Bahama & Beyond" itinerary
Bimini and the Hammers
The first stop on our shark diving pilgrimage was Bimini, the closest Bahamian island to the US, where we stayed for three days to dive with great hammerhead sharks. Bimini is the only place in the world where you can reliably encounter these giant elasmobranchs, and it took the residents of the island years to attract them underwater and gain their confidence. Despite being cautious and often solitary creatures, the hammers slowly learned that divers with snacks did not pose any threat to them, and they now know exactly how the activity works and approach without hesitation.
Every year, between January and March, divers from all over the world flock to the islands to see these special sharks. In case you haven't seen pictures already, great hammerheads are big and can grow to be huge—fully mature sharks can reach up to 20 feet in length and weigh more than a thousand pounds. When you see one for the first time, it is almost hard to believe that you can interact safely with a predator of such enormous size.

Bimini is the only place on Earth where you can reliably encounter great hammerhead sharks in shallow water

Things started well when we were joined by a massive pregnant female who posed for a few nice images before disappearing into the sunset on our first evening at sea. The following couple of days were less productive, and although we did have a few hammerhead encounters, each was brief and distant, making wide-angle photography a challenge. When things were slow and the hammers didn't show, there was no shortage of nurse sharks or amberjacks to shoot, so I kept myself busy and experimented with my new camera in preparation for more action-packed dives to come.

Nurse sharks also appear in large numbers in Bimini, and they are happy to pose for photos in pairs!

Alongside the sharks, the biggest amberjacks I have ever seen come looking for scraps from the bait box

When the shark action was especially slow on day two, the crew decided a change of scenery was in order, so we pulled anchor and went for a sunset dive at the SS Sapona, a famous shipwreck sitting both above and below the surface in no more than 20 feet of water close to the shoreline. The dive was easy and action packed, and I spent more than two hours underwater shooting turtles and stingrays, which ultimately added some nice variety to the final portfolio.
Every day, the shark diving site was visited by at least three or four other boats as well as our own, and I have no doubt that the competition for sharks among the boats played its part in our slower-than-average days there. Although I didn't get as much hammerhead action as I would have liked, I did manage to snag some great photos of other marine life, and left with high hopes that I would have other opportunities to put my new camera to work on the big girls at Tiger Beach.

The SS Sapona from the sky—a great sunset dive in shallow water in Bimini

Many green turtles call the SS Sapona home and provide a nice change from photographing sharks

Southern stingrays surround the wreck, but don't like being disturbed by annoying underwater photographers!
Tiger Beach and the Big Girls
Located 25 miles from the West End of Grand Bahama Island, Tiger Beach is the most famous dive site in The Bahamas, and the best place in the world to dive with tiger sharks. The action takes place in only 15 to 25 feet of water, meaning you can repeat multiple dives per day without worrying about decompression limits, and the visibility is often more than 100 feet! These perfect conditions are what make the location so special, and while technically there is no beach at all, there are a lot of sharks!
All of the tigers here are females and many are sexually mature and visibly pregnant. Like the hammerheads in Bimini, fully-grown tiger sharks are massive, and it is almost impossible to explain what it feels like when a 16-foot shark weighing over 1,000 pounds approaches you for a closer look. Fortunately for everyone on-board, just like the hammerheads, the tiger sharks have no interest in harassing divers, and are very familiar with the feeding activity and how it is conducted. To make sure the guests also knew how it would work, the crew gave an extensive briefing to the group about tiger sharks and how to safely interact with them, which also included some useful information about shark conservation and how ecotourism can help. Safe to say, I was impressed with the presentation and couldn't wait to get underwater and meet the locals again!

A fully mature pregnant tiger shark in all her glory at Tiger Beach

Emma, the most famous tiger shark in the world, was a regular visitor to the beach during our trip

Unlike our slow days in Bimini, the action here was hot from day one. Bull sharks and lemon sharks immediately arrived at the back of the boat as soon as bait was put in the water, and it wasn't long before the big girls turned up and put on a show. Conditions varied from average to perfect throughout the five days we spent at the beach, but the tiger sharks were always around and I managed to photograph many known individuals, such as Jitterbug, Tequila, Princess, Jordan, and the most famous of them all, Emma.

A feisty juvenile named Ginger was bolder and would approach more closely than most of the other sharks

What surprised me was that things were way less chaotic than I remember on my last visit to Tiger Beach. The sharks are so accustomed to the baiting and feeding game that they behave predictably and follow the rules. The crew of the boat also deserved a lot of the credit for keeping things calm, and I never once felt unsafe, something some may find surprising considering I was completely surrounded by 12- to 16-foot sharks for almost the entire duration of the trip. Of course, that isn't to say that you can take these animals lightly. The most important thing is to always keep sight of the sharks and maintain eye contact. For an animal so large, they do have an amazing ability to sneak up on you from behind if you aren't paying attention, so it is important to be aware of your surroundings at all times and keep your head on a swivel!
Over the course of the five days on site, we dived with more than 12 different tiger sharks, and were also blessed with the appearance of Queen the great hammerhead, another huge shark that relocated from Bimini to Tiger Beach and made sure to make up for her fellow species' poor showing earlier in the week!

Queen the great hammerhead has now taken up residency at Tiger Beach, and she is happy to mix and compete for snacks with even the largest tigers
Liveaboard vs Day Trips
One of the main benefits of sleeping on board the Bahamas Master is that you do not need to travel to and from the dive sites each day and can simply wake up and enjoy a leisurely breakfast before preparing your dive gear and dropping straight off the boat into the action. In Bimini, the dives are very close to shore, so the benefit is less noticeable, but there is no doubt that sleeping on location at Tiger Beach is much preferable to joining one of the day boats and making the journey over from Grand Bahama each day.
Getting to Tiger Beach can take anything up to two hours each way, so every day we had the chance to do two dives before anyone else arrived on site. These were without doubt the best dives of the trip, and reason enough to choose a liveaboard over a land-based tour. Once other boats showed up, the sharks would spread out between the different operators, but those early morning dives produced up to eight tigers at once—something I doubt would have happened if we had not been there first.

Lemon sharks rest in the sand and take full advantage of the remoras that provide a cleaning service

As a photographer, it is also much easier to set up your camera and prepare for the dives each day on a liveaboard. The Bahamas Master has a dedicated camera room and rinse tanks, and the crew will even carry your rig to the back platform for you, leaving you little to do except dive and shoot.
The only downside to being on a popular boat like the Bahamas Master is the number of divers on board. The maximum capacity of the vessel is 18 guests, which is a lot of bodies compared to some of the other operators in the region. The crew managed this very well, though, and from day one split guests into two groups who rotate after every dive throughout the course of the day. Each dive is 45 minutes long, and once the first groups dive time is up, the second group descends and takes their place in the line-up while the feeding activity continues unabated. This continues with only a short break for lunch, or if the crew decides to mix things up with a reef or wreck dive in the afternoon instead.
In practice, the dives never felt crowded and the number of divers in the water was no more than 10 at one time, which is comparable to the other smaller boats who take fewer people. Of course, I never wanted to leave when the 45-minute time limit was up—and tried my best not to!—but at least this way you can take a quick bathroom break and grab a drink before getting back in for more action.

The Bahamas Master shark wranglers were all confident and capable divers, with plenty of experience handling large sharks
Safety First
The Bahamas Master crew take safety very seriously, and I was actually a little surprised to find their rules to be more strict than other shark diving boats I have been on previously. I must confess that I struggled a little with this at first, as being told to stay in one place and not move around definitely makes photography experimentation more difficult. The good thing is that if you stay patient and are ready when the opportunity presents itself, you still have plenty of time to get the images you want without taking unnecessary risks.
I am sure every underwater photographer on-board would prefer to do whatever they like and swim around freely among the sharks, but this is not how things are done on board the Bahamas Master, and this is not a bad thing for the future of the activity.

Despite their size and reputation, tiger sharks are surprisingly calm and rarely exhibit competitive behavior. Here, two sharks happily approach the bait box at the same time to get a snack
Photo Tips and Tricks
Shark diving in The Bahamas provides ample opportunities to encounter and interact with iconic shark species, but getting great images isn't always as easy as people first imagine. You have to remember that your movement and position will often be restricted, and this means it can be hard to experiment with composition and mix up your shots.
To better understand the challenges, you must first know how the activity takes place. On every baited shark dive, the group is arranged in a "V" formation with the shark feeder in the middle of the group. Each diver is then placed in position on either side and must remain there for the duration of the dive. If you don't have a camera then it really doesn't make a difference where you are positioned in the line-up, but if you are there to take photos then you basically have two options to get the best images.

Divers kneel either side of the shark feeder in a "V" formation to provide a runway for the sharks to approach from the front

The first is to sit next to the divemaster, where you can easily document the feeding activity and get dramatic open-mouth shots of the sharks consuming the bait. The second is to sit at either end of the "V", where you can shoot out into open water and capture the sharks without other divers in the frame. I personally much prefer being on the outside because I am not that interested in getting photos of sharks being fed or with their mouths wide open flashing their teeth. I have no issue at all with the process and find it fascinating to watch how calmly the sharks approach the box and the feeder; I just much prefer photos of the sharks swimming around without human interaction. Also, being next to the feeder and group inevitably means you have to deal with much more backscatter and hungry fish in your field of view, and it is super frustrating to have the sharks so close yet have every image full of sand particles and bright reflective jacks that ruin the image.
By positioning yourself on the edges, you can avoid other people's bubbles and sand storms, and turn and shoot in both directions, either into the sun or with the sun at your back. It doesn't always work out as planned, of course, but there is much more scope for experimentation here, and all of my favorite images were captured from this position. Every now and again, the sharks would also pass directly overhead and if you are prepared, you can quickly increase the shutter speed and shoot epic sunbursts.

Tiger sharks in clear, shallow water also look great in black and white

Equipment wise, things are more straightforward. You will need a wide-angle or fisheye lens, preferably a zoom such as the Tokina 10–17mm or Nikon 8–15mm. Depending on your position in the line-up, the sharks will come within touching distance regularly, but you will also benefit greatly if you are able to zoom in and out as the action unfolds.
Even though the dives are shallow and there is plenty of natural light, strobes are also must if you want to capture the white belly of the sharks and properly expose the image. I found that a small dome port works best, as it provides less drag and resistance underwater—although I did wish for a larger one when hanging off the swim platform trying to shoot over-unders one night!
I usually began with a shutter speed of 1/160s and an aperture around f/10, but regularly changed both of these settings depending on my position and the available light. For example, when it was bright and sunny, I often increased the shutter speed up to 1/320s, and when shooting into the sun to capture sunbeams, even higher. I never really felt the need to play too much with the ISO, as nearly every dive was shallow and bright, but I did pay close attention to my strobe output to make sure I wasn't overexposing the sharks and the white sand below.

Last but not least, a couple of bull sharks spent the entire five days at Tiger Beach hanging around at the back of the boat, making them the sixth shark species I photographed on this trip

The best thing about taking photos in Bimini and Tiger Beach is that you have plenty of time to experiment and fine-tune your settings for a particular shot until you are happy with the result. Yes, many photographers have visited before you, and your images may not be the most original, but who cares? The sharks truly are supermodels and ambassadors for their species, and I was reminded once again that there really is no better to place to dive with sharks than in The Bahamas with Master Liveaboards.

Tiger Beach is without any doubt the best place to photograph tiger sharks in the world

RELATED CONTENT
Be the first to add a comment to this article.
Newsletter
Travel with us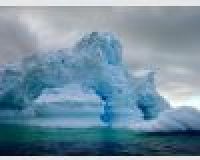 Antarctica
Plan Your Adventure >
Featured Photographer
Matt Oldfield
Expert Photographer
Matt Oldfield is part of the growing Scubazoo team, based in Kota Kinabalu, Sabah, Malaysia, and runs the publications side of all things Scubazoo - writing articles, working on books and attempting to sort out the ever-growing...