Travel
The Road to Aqaba – Underwater Photography in Jordan
A starry night in Wadi Rum

The Red Sea is where it all started for me—my first dive destination. When I left the first time as 17-year-old girl with a newfound love of scuba diving, I knew I would return. It didn't matter what part; it just had to have soft corals and those little orange fish that seem to spray out from the reef—when humans or bigger fish aren't hovering. At the beginning of my dive career, the Red Sea set a high bar for years.
So when I had the chance to visit Jordan in March, I immediately became overwhelmed with nostalgia—a tidal wave of my 17-year-old eagerness rushed back to my 30-year-old perspective. This was a chance to take some actual photographs, and see if it really lived up to all of the bragging I had done about it over the years.

A typical scene in the Red Sea: Colorful anthias amidst a deep blue backdrop

After exploring Petra, where I spent much of the time humming what I thought was the theme song to Indiana Jones (apparently I am tone deaf), floating in the Dead Sea, and accidentally getting some of that water in my mouth (I highly recommend not doing this), and trying to take in the Bedouin spirit in Wadi Rum, the coastal city of Aqaba opened up into a vast, familiar sea. Situated at the northeastern tip of the Red Sea, Aqaba is the only place in Jordan that has access to the water.

Jordan is mostly landlocked and there is as much natural beauty above the water as below

With Saudi Arabia five kilometers to the left, Israel hugging it on the right, and Egypt just across the bay, this part of the Red Sea is at the crossroads of lots of history. We know that fish know no borders, see no race or gender, and have no religion, so being underwater felt like a haven of neutrality—a quiet contrast to the bustling affairs above.
In Aqaba I found those beautiful orange fish, our good old lionfish friends, and a very cool wreck spilling with soft corals. Every underwater photographer has their Mecca of diving, and mine is anywhere with soft corals and glassfish, so I was indeed excited to be back in the Red Sea.

A shallow reef a few meters from the beach

The highlight of the diving in Aqaba is the Cedar Pride Wreck, which was sunk by King Abdullah II, an avid diver and divemaster. King Abdullah has been an ally to the reefs of Jordan as he has made asserted efforts to preserve the reef, even in the development of resorts along South Aqaba. You can see expatriated coral beds that were moved from areas that are being affected by runoff and building, as well as other artificial structures installed to encourage coral growth. A healthy reef is clearly part of Jordan's tourism agenda.

The Cedar Pride Wreck, which is teeming with colorful soft colors and fish life, is a highlight for underwater photography

Aqaba is all about shore diving and the Cedar Pride Wreck is only a couple of hundred meters from the beach

The wreck was sunk in 1985, and is an easy 200-meter swim from the shore. With the top at around 11 meters, and the bottom just a bit over 18 meters, it lays soundly on its port side. Its two masts are bursting with soft corals, glassfish, and a plethora of critters and juvenile dwellers.
But the wreck is, of course, not the only reason to dive Aqaba. The coral gardens are covered with the usual suspects. Also, there are cable lines that run from Egypt to Jordan supplying power for Internet and telecommunications that you can dive along. I found this to be completely different and fascinating. The cables are the antithesis of a wreck—a functioning structure that humans rely on in the present day. They have bundles of soft coral dripping from them at around 28 meters, which means you must watch your bottom time closely.

King Abdullah is an avid diver and has created many artificial reefs along the coast

Surfacing on a dive on a Saturday, as self-conscious as you may feel entering the ocean in full dive gear in front of what feels like all of Jordan, is an extremely interesting experience. Not only are the women clothed from head to toe, but how often do you get to see camels strolling along the beach when you are exiting from your dive?
So as I finally returned to the first body of water I ever dived (in other words, the source of why I don't have a retirement plan), I pondered many things. First of all, I feel very fortunate that 13 years later I am able to return to the Red Sea; it's a truly special place to dive. Secondly, good for the King for being such an advocate for the sea, and for using a significant portion of his small chunk of coastline for diving and conservation, despite what his internal politics might be. And lastly, man, baclava might just be the most delicious post-dive snack ever consumed: Honey, pistachio and pastry are a combination that will have you doing a natural Dead Sea float in no time!

A coral reef bed near the Cedar Pride Wreck

The lionfish: An iconic species of the Red Sea

Cable lines running between Jordan and Egypt
Planning Your Trip to Jordan
When to Go: All year round, but you'll want to bring a heavier wetsuit during winter, as the temperature can dip down to 20ºC (68ºF).
How to Get There: Direct flights to Aqaba are available from places like Brussels (Belgium), Sharm el-Sheikh (Egypt), and Istanbul (Turkey). Another highly recommended option is flying to Amman and driving down through Jordan, stopping at ruins such as Jerash and Petra, and spending a night amongst the Bedouins in Wadi Rum. Ferries and border crossings from Egypt and Israel take more planning but are not impossible.
Who to Dive With: Arab Divers, Red Sea Dive Centre, Dive Aqaba
What to Bring: If you are bringing your own wetsuit, note the time of year, as the water temperature varies. Bring respectful clothing to wear above water, especially women who should cover their shoulders and legs to their knees. And, of course, don't forget your camera, hat, and sunscreen. Though Jordan can be pleasantly cooler during winter and spring (bring jackets and pants during these seasons), the sun can be fierce.
Photographic Gear: The usual suspects, including strobes to bring out the vibrant colors of the soft corals. A torch is helpful in searching for small critters on the wreck.
Notable Dive Sites: The Cedar Pride Wreck
Wadi Rum

The opening to the Treasury, Petra

Exploring the Dana Biosphere Reserve, south-central Jordan

Lia is the Photo Editor of DivePhotoGuide, and the Creative Director of Prawno Apparel.
RELATED CONTENT
Be the first to add a comment to this article.
Newsletter
Travel with us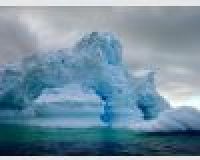 Antarctica
Plan Your Adventure >
Featured Photographer
Mark Thorpe
Expert Photographer
I started shooting underwater photographs way back in the early 90's during a military posting to Djibouti, as soon as my head went underwater for the first time I knew I had found my calling. On leaving the service I...