Travel
Anacondas, River Dolphins, & Piranhas
September 2, 2008 @ 02:00 AM (EST)
Our 23 day adventure started with an amazing soccer match in Sao Paulo and then into the wilderness of the Pantanal and to the Amazon. Long days in the sun, mosquitos, noisy nights with loud animal voices, thunder, rain and no cell phone, internet, or computers.

We aimed to scout an expedition route to encounter Anacondas underwater, Jaguars in the wild, Piranhas in the river and the Pink Dolphin too. It was an amazing 23 day tour the force of Brazil's wildlife. We had a superb guide who planed everything and researched my unusual requests, he was very supportive and photographer friendly during the entire journey. Daniel De Granville is a celebrated wildlife photographer himself, whom I recommend highly to anyone who ventures into Brazil's wilderness. There are two more people in Brazil who were most instrumental in making this adventure a success. Mr. Lawrence Wahba, an old guest of mine during the first years of BigAnimals expeditions, who has become a national icon and a leading wildlife cinematographer in Brazil. Also Mr. Juka, the one maverick person who I attribute the successful Anaconda encounters, and a person who can do everything by one phone call - we ask and Juka always delivered.
It seems that nobody ever attempted and executed such an undertaking to find all these wildlife encounters in one expedition. We not only we broke new ground, found new locations for Anacondas, but we have added value to the local tourism industry, as I will start a new photo adventure to Brazil through
BigAnimals.com
, offering the best of the findings on this trip at the prime time of the year.


The food was plentiful and wonderful too, in particular the fruits. The local people were always smiling at us and among themselves, touching you for affection and curious about what we were doing, ready to help, working hard for long hours, and glad to receive whatever we had to give them. My highest compliments goes to my partner who has been with me on many adventures in the past as a guest and for the first joined me on a scouting trip, Mr. John Hall. He has become a dear friend and just an amazing person to travel with, with a great attitude toward the adventure, passion about the people and the environment, and always ready to do more no matter how tired and how long we went with no sleep. Brazil is an adventure and a country which I will return to again and again.
To get better images you need to change everything...the voice inside of me was so loud..."the elusive and mighty Anaconda underwater will happen today" - and it paid off in a big way. It paid off to push the envelope in an effort to get the ultimate images. I have rarely return empty handed from an expedition. There is little luck when it comes to working with wildlife. In the wilderness and within mother nature's law, preparation, determination and flexibility will always bring results, sometimes many times better than I have expected and it "it's never over until the fat lady sings"...and she sang alright on this hot, bright afternoon here on the river in Bonito, or as someone local named the river today as "amosconda river".


As for the Anaconda, we saw 16 animals in ten days. The biggest or the longest was 8 meters (25 feet) and mighty. We swam with them, inches away with no sign of aggression. We touched them gently, and we were smiling.
RELATED CONTENT
Be the first to add a comment to this article.
Newsletter
Travel with us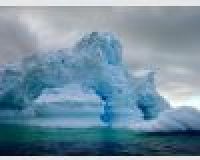 Antarctica
Plan Your Adventure >
Featured Photographer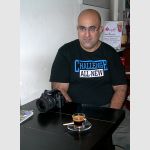 Ilan Ben Tov
Photographer
I'm fortunate to live 3 hours ride from the Red Sea where I'm doing most of my diving especially in Eilat, which is located in the northern part of the gulf of Akaba and has excellent diving conditions. I spend dive...