Travel
An Underwater Photographer's Guide to Southeast Asia
August 10, 2008 @ 02:00 AM (EST)
After 3 months in the field, and a brief stint manning the DivePhotoGuide booth at the Malaysian Dive Expo (MIDE) in Kuala Lumpur, Malaysia, I am finally home and in the process of preparing a series of articles about South East Asia, sometimes referred to as the coral triangle and the most bio-diverse marine ecosystems in the world. Therefore, this is also one of the most productive regions for underwater photographer and video. Of course in no way is this nearly a complete guide to Southeast Asia (that would take years!), but rather some recommended destinations to dive and shoot.


I will be providing comprehensive trip reports on the diving and photo opportunities in each location. I was fortunate enough to stay at some of the top resorts in each destination, and the articles will include some information on the resorts and their facilities. We intend for these articles to be fairly different from other trip reports. I plan to concentrate on all aspects of my trip, including some that are often overlooked, solely from an underwater photographer's point of view – How was the camera room set up? How large were the rinse buckets on the boat? etc. This vital information is often ignored by non photographers, so I hope to cover all the idiosyncratic requirements that are very important for underwater photographers and videographers to keep top of mind while traveling..

You will see that a lot of my images are macro shots, with little coral around them. The reason for this is simple - I am very interested in the seemingly barren benthic environments that nurture a surprising amount of life. It is here that I found the smaller, interesting and charismatic critters that make you scratch your head and ask - "why?" It is my intention for each article to be informative by answering not only what and who, but also the how and why of the marine biology behind these environments.
Did you know that stargazers (family Uranoscopidae) are represented by 50 species in 8 genre? This amazing animal was one of two species I found while searching the benthic environments of the Coral Triangle.
Here is a just a preview of my trips in numbers:
Number of plane rides: 20
Number of times I got hassled because of all my gear: 20
Number of countries visited: 4
Number of species I put on a "want to see list" leaving: 97
Number of species I saw on that list: 96
Number of species I was blown away by that I had no idea existed: More than 100
Number of times I ran out of air: 1
Number of triggerfish that attacked me: 2
Number of times my dive buddy aborted the dive because of a triggerfish: 1
Number of days in the field: 78
Number of dives: 193
Number of dives I saw something new or interesting 193
Number of dull moments: 0
Number of "find the coin in the bowl of flour" contests I entered: 1
Number of "find the coin in the bowl of flour" contests I lost: 1
Number of times I had to call Jason to help me in the field from the other side of the world: 20
Number of times I saw eagle rays: 3
Number of times I saw eagle rays and had my macro lens on: 3
Number of amazing people I met in the field and was instrumental to the success of this trip: countless- but here are a few:

Andy Sallmon
-Professional photographer
Annabel Thomas- AquaMarine Diving-Bali
Jeff Mullins-Professional photographer/mentor
Aaron Wong-Professional photographer (and life saver)
Gunther Diechman-Professional photographer and manager of Alliance Diving.
Allan Nash- Asia Divers
Dirk Fahrenbach- Dugong Dive Center
Ralph Winkelhausen- Dugong Dive Center
Danny Charlton- Lembeh Resort
Dave Behrens-Marine Naturalist
Cassandra Dragon – Minahasa Lagoon
Tim Hochgrebe - Underwater.com.au
Clement Lee - Sabah Tourism/ Borneo Divers
Jenny Collisiter-Reef & Rainforest
Thanks again, everyone. Without your help and support the trip would not have been as productive.
For any readers who are looking for ideas for your next dive trip, South East Asia is full of them, feel free to bookmark this page, and within the upcoming weeks, you'll find links to each of the destinations I've visited with a complete report on each. I certainly hope to bump into many of you as I return to these destinations in the future. Happy Diving
RELATED CONTENT
Be the first to add a comment to this article.
Newsletter
Travel with us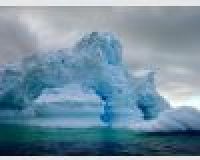 Antarctica
Plan Your Adventure >
Featured Photographer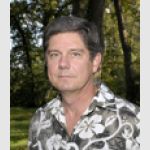 Ricky Ferguson
Photographer
For the most part, my style is \"up-close and personal.\" I am mostly interested in the macro world because it enables divers, and non-divers alike, to see what\'s hidden within the big picture.