Travel
An Underwater Photographer's Guide to Puerto Galera
November 24, 2008 @ 02:00 AM (EST)
Author's Note-
It has been a while since the last installment, Bali, on my guide to Southeast Asia. The story can be seen here.

Many of the photos below are from our good friend Gunther Deichmann, who is a one of my favorite photographers and had too good of a library of Puerto Galera images to not include. At the end of the article you will also find a short video on diving Puerto Galera byDPG video editor Rick Morris.
I've never had such preconceived notions about a destination as I did the Philippines. Shrouded in mystery…war…pirates - that kind of stuff. Conversations with people who had visited the Philippines left me with a feeling of exotic dread, the idea that the place was somehow different, even downright eerie. A quick Google search for "Manila" was no help. Things like "armpit of the world", "urban sprawl", "pollution and poverty", were not uncommon descriptions. This misconception would soon turn into nothing less than photographic opportunity.
Fortunately, when I arrived I was invited to visit world famous photographer and DPG friend
Gunther Deichmann
. Initially Gunther told me that he wanted to pick my brain about some "web stuff", but once we arrived at his office/studio, and I got my hands on his coffee table book,
Journey Through Color and Time
, we went through every single breathtaking image in the book. He enlightened me with insights on the photography, and on how to see the shots. If you've seen Gunther's photography (and if you haven't, you should) you know he has an uncanny ability to document culture.
On the way back to my hotel that evening, I walked past dark alleys, splashed through puddles of water discarded by street vendors cleaning their dishes, avoided stray cats, and refused relentless pimps. Smells that rivaled New York City's meat district drifted by me; the flickering neon lights of brothels and fast food restaurants didn't exactly scream tropical paradise. But walking through the streets that night, I remembered Gunther's photos, and began to observe the scenes around me with different eyes.
Among the foul smells and stray animals, the local culture thrived. There were smiling street vendors selling meat satays on the corners, colorful taxis adorned with livery that rivaled the most colorful mandarin fish, and everywhere I looked, happy Filipinos were enjoying their capitol city. Walking around Manila reminded me that traveling isn't about resort buffets and pristine beaches, but about experiencing other cultures in all of their local splendor.
When you are lucky enough to take your next dive trip, I urge you to get out of the ocean and away from the dive boat and spend some time getting to know the local area. Put on your proverbial muck diving hat a day or two early, and search out the gems of the city, town or culture that surrounds you, just as if you were looking for a rhinopias or rare nudibranch. I have never encountered a more exotic place than Manila, and if you can look past its seemingly grim exterior, it's an extremely charming city, worthy of a visit in and of itself. But even if cities aren't your thing, and you simply can't find the endearing side of Manila, it's still the gateway to some of the world's best diving.
If you look around Manila like you would a reef full of critters, you will be equally rewarded.


Off we were…After a few hours' drive and a boat ride to Puerto Galera, Manila was a distant memory, and a very different adventure awaited.
Because of its proximity to Manila, Puerto Galera attracts weekend expats and international dive enthusiasts. Puerto Galera itself is a sleepy town with few tourist attractions beyond a handful of places to stay and some good restaurants and bars. What really draws the tourists, and in great numbers, is the coast. Pockets of beaches offer seaside hotels that are just minutes away from some of the Philippines' most popular diving.
The hour-long boat ride from Bantagas, the departure point, is a bit like the Phantom Toll Booth, as you leave the hustle and bustle of Manila and hit the quiet seas - in my case at night, with nothing to hear or see except for the fading lights of industrial Batangas City behind you. Immediately there's a sense of relaxation and calm, feelings that persist until you return to the mainland.
An ariel view of Puerto Galera, by Gunther Deichmann

Upon my arrival at Puerto Galera, Allan Nash, owner of El Galleon Resort, my home for the next three days, greeted me with a big smile and a cold beer. The hotel, like Puerto Galera itself, is really laid back and quite pleasant. There is a restaurant with freshly prepared meals – a nice change from buffet meals. I was fortunate enough to stay on high ground, climbing a loopy stone staircase to my simple and spotless ocean side room. The highlight here (aside from the TV; thanks to the Philippines' unusual passion for basketball, I was able to watch the NBA finals) was a balcony overlooking the sea. Each night, I sat outside reviewing the day's images, reflecting on my diving experiences, and realizing that life is good.
Panorama of Puerto Galera by Gunther Deichmann

This brings me to the real reason I was in Puerto Galera - the diving, of course.
I would be diving with
Asia Divers
, the dive operation on the grounds of
El Galleon
. The dive center includes a shop and set of stone stairs that lead up to rinse tanks for gear and a separate barrel of fresh water for camera rinsing. Designated lockers keep your equipment safe and easily accessible throughout your stay. In the mornings, you set up your own gear and tank. Nitrox seems to be the norm at Asia Divers, and after you analyze your tank, your gear will be set up for you on the boat for the rest of the day's dives.
A nice photo of El Galleon by Gunther Deichmann


Briefings are given on dry land before walking over a sturdy wooden dock, camera in hand, to the banca. All diving is done out of a banca, a local-style wooden boat with narrow, hollow, almost canoe-like bodies braced by two long poles attached parallel to the sides for support. The bancas at Asian Divers are larger and more comfortable than most I have been in, and the option to take your gear off in the water makes it easier to get back on board after the dive.
The bancas, like these lined up, are actually quite nice to dive out of. This is a shot by Gunther Deichmann again.

Days at
El Galleon
and
Asia Divers
are simple. Get up, gear up, dive, eat breakfast, dive, download, eat lunch, dive, swim, night dive, eat dinner, drink San Miguel, sleep, repeat. It's a hypnotically pleasurable routine that grabs many people and won't let go—there are many expats at Puerto Galera, and even more repeat tourists. The relaxing routine is part of what keeps folks coming back, but there's a reason most of them are divers: the diving is plain and simply enjoyable.
I was surprised by the difference in the underwater landscape between Puerto Galera and Indonesia, where I have spent a lot of time this year. I welcomed the change from some of my recent diving in black sand with dominant crinoids to the white sand, bommie rich, soft coral habitat of many of Puerto Galera's dives. Puerto Galera diving is as diverse as the clientele at
El Galleon
, but for the most part, it resembles the idyllic colors landlubbers imagine when they think of coral reefs. Though people taking their first dives in the Caribbean are often disappointed because there aren't as many fish or corals as they imagined, Puerto Galera delivers on the fantasy. With just one look at a dive site in Puerto Galera, you will be blown away. There are swarms of anthias, large angelfish, and, of course, arrays of hard and soft corals. Among the sites I visited while at Puerto Galera, three dives stood out: Sabang Wrecks, The Hill, and Sinandagin Wall.
Time to put on that proverbial muck diving hat again. One of my favorite things to do is to search each whip coral for a transparent goby living on it.

Almost half of my Puerto Galera diving was done at Sabang Wrecks because of its proximity to the dive shop and because it's a great muck dive. Only a few minutes from shore, Sabang Wrecks is a shallow-ish dive rarely exceeding 18 meters in depths. While it gets its name from the three wrecks in the area, it's not exactly what I would call a wreck dive. These are more boats than ships, and they show some serious decay—only one is still penetrable. In other words, don't assume you'll be taking your fisheye lens, because this is certainly a macro dive. The critters in the wrecks offer interesting photo opportunities - a good amount of anthias for portrait shots; a nice school of striped catfish; ornate ghost pipefish; the ever present giant frogfish. Two of the latter must have been there a while; I've seen many photos of them. Even with my 60 mm, however, it was impossible to get a good shot of the giant frogfish. A close focus wide-angle shot of them in the wreck would be unusual and stunning. So much for "don't bring your fisheye on this dive".
Giant Frogfish in Puerto Galera


Only rarely did I make it to all three wrecks on a single dive; the flat seagrass bed that lies at about 8 meters of water offers a sand-dominated shallow area with a goody bag of critters I simply couldn't resist. Like many muck dive areas, this is best dived at night. On one such dive, I was rewarded with something special – my first stargazer. I know some of our readers have seen this creature many times – but do you remember your first? Ah yes, the memorable first encounter with a stargazer! The species' common name is one of my favorites in all of taxonomy, and the fish itself easily ranks atop my favorite animals list (competing with the elusive wonderpus on both accounts).

This guy, like all stargazers, was almost entirely covered in the sand, huge round eyes and tiny pupils looking 90 degrees up from where it lay. Its toothy grin and unfortunate texture made it look like a villain straight out of Scooby-Doo. Like a guard at Buckingham Palace, it lay perfectly still, not moving even its eyes as I approached. I put down the camera and tried to make its acquaintance, but it gave me nothing in return. One of 50 species of stargazer found in the world's oceans, this particular individual (like most stargazers you'll encounter) would not budge unless actually touched, (whiich should never be done for both your own and the animals safety) lest it give away its camouflage advantage. An ambush predator, stargazers cover themselves with sand and use their large eyes and extended mouth, located on their dorsal side, to eat their unsuspecting prey. This particular species only had teeth mimics, flaps of skin suggesting a wide grin. These features make the stargazer a master of oddity—and to top it all off, it's venomous too. The 15 minutes I spent observing my stargazer on this particular dive, despite it never moving, were well worth it.
My first stargazer


Another fantastic dive for critters (and also a great reef dive) is The Hills, located at the southeast end of the channel, a short boat ride away from Asia Divers. I was usually dropped on top of a giant clam—a nice starting point for a dive. On your right, you can follow the reef to a flat coral rubble area with patches of coral in one direction and a sea grass bed in another. The area offers many benthic fauna that make great macro subjects, like sea moths, leaf fish, flounder, and a few slow-moving sea horses and pipefish. During slack tide, the currents were gentle, typically forcing divers away from the reef towards the rubble areas.
Another giant frogfish
The reef fish at the hills make for nice portraits photo ops.


Sinandagin Wall is a famous dive site in Puerto Galera, and for good reason - it's a fantastic dive with hard corals that make up most of the reef. Soft corals stick out of walls, catching the currents. However, Gunther gave Sinandagin a different name, "Nudibranch Boulevard". Indeed, I'd be shocked if you could find more nudis anywhere else in the world. I counted eight different species on my dive, and who knows how many I didn't catalog. Thanks to the nudibranch livery, which rivals any abstract artist's wildest dream, the dive is a lesson in color. While some of these nudibranchs were common in Sinandagin, it's the only place I've ever seen them. While Puerto Galera's dives generally had more nudibranchs than I expected, Sinandagin must have a plentitude of toxic sponges and corals that make their splendid aposmatic coloration not a bluff. The reefscapes were stunning, the shallow coral gardens dappled in sunlight, and the scorpion fish imposing. Upon closer close inspection, a pygmy seahorse was smiling back at me. These are all the signs of a good dive, which Sinandagin Wall certainly is.
These are just some of the nudibranchs seen at Sindagan Wall. Watching them eat, especially what they eat, is really interesting. Like the photo above, often nudibranch colors reflect that of their diet.

Puerto Galera may not have one "special" aspect of diving for which it's known, like Sipadan's turtles or Bunaken's wall, but it's got a little bit of everything, and all of it is good. As a critter lover, I got my pygmies, my ornate ghosts, my stargazers and my frogfish. I got the most rewarding nudibranch dives I've ever experienced. But I don't think it's the critters that will bring me back, just like it's not the critters that kept Jason Jue, the American who came to Puerto Galera on vacation, only to quit his job and become a dive instructor here. Or Mazi, the Iranian dive addict who stayed on as an open water student until he was a dive master. It certainly wasn't the nudibranchs for Anne, a Brit living in Manila who doesn't dive, but came out on boat rides for a snorkel or sun bath—every weekend for more than a month.

There's something else about Puerto Galera, about Asia Divers and El Galleon. It makes you let down your guard and want to stay. Maybe it was knowing that after the night dive the fun's not over – that life continues and that there's a thriving bar scene. Maybe it was people like Allan or Allie who came here years ago and created the genial, easygoing atmosphere that drew a chain of likeminded people. Maybe it's something in the rum and San Miguels. At the time I didn't realize the charm of these things, but every wave I heard crashing against the pier kept me from thinking about leaving. I don't know. For me, maybe it was the nudibranchs. Whatever it was, be warned. If you come to Puerto Galera, you will want to return.

It's worth it.
A short film on diving Puereto Galera and Bohol in the Philippines by Rick Morris

A last note from the lens of our good friend Gunther, a sunset off of El Galleon...Until next time Puerto Galera

RELATED CONTENT
Be the first to add a comment to this article.
Newsletter
Travel with us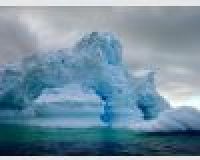 Antarctica
Plan Your Adventure >
Featured Photographer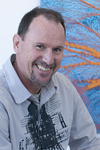 Glen Cowans
Expert Photographer
Glen Cowans is a professional underwater photographer from Western Australia. He developed his passion for the ocean and all that it holds through the unique glimpses of the underwater world afforded by Cousteau, Doubilet and...