Travel
An Underwater Photographer's Guide to Bali - Part 1
August 22, 2008 @ 02:00 AM (EST)
Because Bali is a special place for DivePhotoGuide, a place Jason Heller once called his favorite place on Earth, and DPG editor Keri Wilk called the most productive per dollar, this Indonesian paradise will be the first focus of our series on diving in Southeast Asia. Bali had so much to offer, that we will be breaking it into a two part special report aimed to help underwater photographers and videographers learn about the diving and shooting options.
My main objective was to focus on the critter dives of Bali, which I have heard so much about, so I packed up and headed on a dive safari with AquaMarine-Diving, known for their world class critter spotters. The first part of my report will focus on many of the "traditional" Bali dives, and in the
second part
I will reveal two new fascinating critter dives that you will not want to miss hearing about.
Of course clownfish, like this one in a purple tip anemone, are found in Bali. However, more bizarre, beautiful and photogenic animals can be found in Bali's world class critter dives.
Bali-Over-Under Perfection
I was standing next to the Hard Rock cafe, watching people play volleyball on the beach, surrounded by signs for Polo, Oakley and Crocs. Where was I? Florida? Australia maybe? Nope, I was in Bali. Moreover, I was on Kuta beach, home to some of the best surfing in the region. Kuta, which is fun for a night, is a fairly energetic surfer hang out, complete with restaurants, bars & nightlife, spas, gift shops and surf shops, offers many activities that touristy places can offer, but everything in Bali is just a bit different. Bali should not be mistaken for just another tourist island. It is a place that means a lot to me, as it is where my love affair with South East Asian began. So, it makes sense for me to start my guide of the region with it.

Jason was able to capture the spirit of Kuta with his photo of its two main attractions-surfing and sunsets
Bali, known as the island of gods, is located in between Java and Lombok, putting it at the southern end of the world's most biologically diverse area - the coral triangle. The largest tourist destination in the Indonesian archipelago, foreigners pour in to visit Bali's world-renowned artists, sculptors, musicians, rice paddies, spas and breath taking views. A large percent of visitors will never step foot in the surrounding Indo Pacific ocean. Even divers who visit Bali usually overlook the diving and simply fly through the international airport or overnight on the way to other parts of Indonesia. What a mistake…
That's why one night in the tourist center of Kuta was enough for me, for I (get this) was in Bali only to (gasp) dive. That's right, no temples or rice terraces (okay maybe a few rice terraces) no monkey forests and not even one massage. I loved all that stuff when I was here last year, but I didn't get enough time underwater. There seems to be a common misconception that Bali is a destination with diving, when, more precisely, Bali is a dive destination.
There is enough diving in Bali to keep you too busy to do anything else. By all means enjoy the white water rafting, spa treatment and cultural arts and crafts, but as an underwater photographer or videographer, you owe it to yourself to fully explore the unique diving opportunities Bali provides.
That said, I understand time is usually limited. Despite dedicating my entire trip to diving, I knew I could not even begin to scratch the surface of the underwater possibilities with only one week. So I needed to limit myself to a certain concentration, which for me was the macro life.
Many of Bali's coastlines are volcanic black sand beaches. Rich in nutrients, this sand not only supports a lot of life, but for whatever reason, the animals' colors seem to be more pronounced, almost as if someone cranked up the saturation slider on them. In fact, many of Bali's best sites, especially in the East are defined by the island's active vulcanicity. Sedimentation caused by volcanic eruptions inhibits the growth of coral, and has lead to East Bali's iconic black sand beaches. Lack of coral should not be confused with a lack of photo opportunities. In fact, its quite the contrary. While life may not be as abundant on the sandy benthic environments, they are home to some of the strangest, most beautiful and colorful animals in the ocean. This was my goal, to find and photograph these animals in order to reaffirm my original belief--that Bali was a world class dive destination.
Almost all of the most desired macro subjects can be found in Bali-including the pygmy seahorse
AquaMarine-Diving Bali: The Experts
To discover many of the critters, however, you must enlist the help of experts. As you may know, DPG's Jason Heller is a big fan of Bali, and a long time advocate of its diving. When he dives Bali, he dives with AquaMarine Diving-Bali and had nothing but the highest praise for them. So off I went. AquaMarine Diving-Bali appealed to me for a number of reasons – the two most important being their dedication only to diving. They focus on the below-sea-level Bali. Secondly, was their ability to fully customize a "dive safari" to fit exactly the kind of trip I wanted – the crittery kind. I worked with AquaMarine Diving-Bali closely to organize my itinerary. Once they understood my intentions, the photo opportunities I had in mind, and the type of accommodations I needed, they suggested a schedule of sites that would fit my mission nicely.

AquaMarine Diving-Bali is almost like an on land live-aboard. While you can do day trips with them, to get the most out of diving Bali, a dive safari should be in order. A "dive safari" might sound a little hokey, but it's really very (for back of a better word) awesome. Every day they will pick you up from your hotel or villa in a large comfortable van, your gear neatly packed in the back. All you need to do is hop in and enjoy the ride – really, they even make sure you enjoy the ride. For many people, the rides around Bali (to us, the rides you do in between dive sites), are the sole reason for visiting Bali. During your dive safari, the scenic rides are just a bonus, the icing on the cake, if you will. Outside your window will be iconic rice paddies, interesting villages, fearless monkeys, ancient temples, and the occasional ceremony. That's usually in rides that never take more than 2 hours, and are normally a good deal less, particularly if you are not as much of a pain in the butt as I was with my itinerary. Once you get to the dive site or boat, your driver will take care of everything - setting up your gear, helping you take your camera to the ocean or boat and anything else you may need. Say goodbye to your driver, because you won't be seeing him for a while - dives are limited only by your air and computer, and I was regularly doing 90 minute dives.

Choosing the sites is only half the process; it is what you find at the sites that really matters. This is where AquaMarine really shined, as they provided me with, and I know it sounds like hyperbole, but it's true, the best dive guide I have ever had…well, ever - Ketut. Once in a while during your travels, you are lucky enough to come across some truly great people who stay in your life forever. Ketut is not only the best critter spotter I have yet to encounter, but has since become someone who I would consider my good friend. It seems like every diver who has spent any time in Bali has one very good local friend, and funny enough, it's often a taxi driver. Maybe it has something to do with having someone that you trust to drive safely (the driving in Bali is a sight in itself), but also someone that helps you learn more about the local culture, and someone who you like to joke around with in the car. Certainly, I have a good driver friend in my man Moyo, but I am now also lucky enough to call my dive guide Ketut my friend as well. I have both their numbers programmed in my iPhone and anytime I am in Bali, will share a meal (probably at Moyo's house since his wife is an amazing chef) and some good times, whether diving or not. In fact, I got to hang out with Ketut in Kuala Lumpur during the Malysia Dive Expo, and it was as much fun as diving together. Ketut's patience, eyes, and understanding of photography ("this is a 60 or 105 dive" Ketut told me before going into my first muck dive) are invaluable assets to your productivity.


Locally famous dive guide Ketut is calm and collected in the water. He, like most Balinese, takes his job very serious and did a great job of finding critters. In the Malaysian clubs, however, he let loose. It was great to see Ketut in KL, as he is a good friend.


The Tried and Tested-Traditional Critter Diving in Bali

If you have heard of the diving in Bali, you probably think Mola Mola and Tulamben with its Liberty Wreck and Coral Garden. These are great dives, I have done them and I love them, but I wanted to shoot something different. Okay, so maybe among hard core underwater photographers, Secret Bay and Puri Jati, two of the "traditional" muck dives, are tried and tested, but I wanted to see for myself how they lived up to their reputation.
Both Puri Jati and Secret Bay are traditional "muck dives" meaning that they are dominated predominantly by sediment and little else. Crinoids, wood, rocks and discarded fishing equipment or trash are spread haphazardly across the sand and provide shelter to a vast array of photogenic critters including octopus, cuttlefish, squid, shrimps, crabs, pipefish, seahorses, dragonents and more. I guess there is no scientific word to describe the group of animals I like to call critters, and I would imagine many people's definitions differ from mine, but I loosely define critters as swim-bladderless or having a reduced swim-bladder. The term invertebrates doesn't work because species like seahorses, pipefish and gurnards are often included in critters. These animals have backbones but they do have reduced swim-bladders and so here in lies my definition. It is at muck sites or critter dives that you can really enjoy the benthic ecosystem-watching the behaviors of the extraordinary animals that live their life on the bottom of the ocean feeding on plankton, algae and small meiofauna. Even the predators, like frogfish, are usually quite small, growing no more than fist size, which make these dives perfect for macro enthusiasts. One must get as close as possible because visibility is often much lower than along walls or atolls where currents create clear visibility.
Jason's picture here is a perfect representation of what muck diving can offer. On one of Bali's traditional muck dives, Jason and Ketut perused the seemingly barren black bottom and were rewarded with these beautiful nudibranchs.
It was during one of these muck dives at Secret Bay that I learned something about how Ketut dives. Within the first couple of minutes on the second dive, I was casually photographing a common pixie hawkfish when I heard Ketut's bell rattle. The sound of Ketut's bell is better than a Christmas bell, and rivals the sound of the bell for when class is over. Of all the many good things bell noises can signify, the sighting of a new critter has to rank near the top. I would soon learn that there are three types of bell rings from Ketut:
1. A soft, casual bell ring: Usually close by when he would spot a fairly common but interesting subject, like a porcelain crab or popcorn shrimp.
2. A solid, but mild bell ring: Enough to get my attention from a distance but not enough to scare the living bejesus out of me. A basic," finish the picture your framing and get here quickly to see the next guy I spotted" type of ring.
3. A strong bell ring usually repeated twice or three times: Basically this meant, stop taking pictures of that hawkish you clown and get over here to see the tiger shrimp I just spotted!
This is definitely an awesome ring. It was also the first tiger shrimp that Ketut has ever seen in Secret Bay and one of the few that he's ever seen not in a pair. It was my first tiger shrimp period, and despite its diminutive size I thought of it as a very regal shrimp. It sort of sat up on his sponge "throne", looking like a Japanese, or even Balinese, mythical creature. I tried to photograph this tiny shrimp in a way that would make him look regal. Ketut then pointed out some more goodies, including frogfish, schools of juvenile catfish, and fingered dragonets.
I had given him an awkward sign that I wanted to go back to the tiger shrimp and, somehow, Ketut had understood. I was so caught up on my king of the sponge nonsense that I didn't really get a good tight traditional macro shot. He lead me and my geographically challenged half a brain back to the shrimp spot, but the little guy had left his thrown. Ketut looked a while longer, but then looked up at me and pointed to a happy, very full looking sharpnose toby puffer. I guess there is no bell ring for "look, this fish just ate your tiny noble shrimp". After all, to a pufferfish, a shrimp is a shrimp no matter how cool it looks. I guess that also explains why it was solo. Alas, I provide you with DPG editor Keri Wilk's photo of a tiger shrimp, also seen on a muck dive in Bali during the same week, to show you just how beautiful it was.
DPG editor Keri Wilk photographs a beautiful Tiger Shrimp in Bali
It is animals like tiger shrimp that make muck diving so much fun. On a coral reef, the infinite amount of hiding places and colors make spotting tiger shrimp very difficult. The featureless Secret Bay makes for a perfect place to spot these animals, as well as photograph them, as you usually won't find distracting backgrounds in these areas.
Frogfish are just one of the exciting critters you can find at Secret Bay
Puri Jati (PJ) is similar to Secret Bay as far as its environmental structure - a muck dive, with slopes of sand, scattered coconut shells, soft corals, crinoids, hydroids and the signature cup anemones that appear almost everywhere along the bottom. Unfortunately, it is located down a steep hill and at the bottom of a river basin, so at certain unpredictable times the rivers flood and the freshwater comes down the hill picking up tons of particulate matter that ends up on the dive site, making visibility very poor. This phenomenon happened to be going on precisely when I was there. Ketut still managed to spot thorny seahorses, an ornate ghost pipefish, nudibranchs, and even a mimic octopus. The viz made taking pictures very difficult, but I could only imagine how amazing this site could be on a clear day. I suspect that this site would make a great spot for a close focus wide angle lens. The cup anemones make for an interesting part of the landscape, and many of the critters are of good size, like coconut octopuses, snake eels, sea horses and the elusive, and controversial, mimic octopus.
This unassuming beach is home to one of the worlds best muck dives-Puri Jati.
Mantis shrimp are one of the most photographed critters at PJ.
Another interesting thing about PJ is that it has schools of small bait fish that shimmer in unison in the darker, deeper water giving off a strobe light effect. This is a very cool experience. On the morning dive, I heard dolphins in the distance; perhaps these fish are their main draw to the bay. However, PJ has had ongoing problems with large nets being thrown in the water, disturbing what is otherwise a very trash free muck dive. It's not only dangerous - I could not see the nets and relied on Ketut to warn me where they were, but also sad to see hundreds of these bait fish stuck in them. Ketut mentioned that he had seen stargazers in the nets, caught after attacking captured fish. The caretakers of PJ are trying hard to get these fishermen out of the area, and apparently they are starting to make some headway. Certainly don't avoid PJ because of this, it's a great dive, and as with all areas prone to fishing - the more money that comes in for diving, the more incentive there is to not fish there.
On to Padang Bai, a white sandy beach, popular with backpackers. Blue Lagoon is the trademark site here, and though neither very blue, nor a lagoon, a nice dive. This is not a muck dive. What makes it interesting are the bommies and the critters found here. Unlike Secret Bay and Puri Jati, you will be dealing with white sand, which makes this site slightly different for macro shots. Despite there being the chance for some big animals, as well as some nice coral formations, I would still stick with macro here. Tons of nudibranchs inhabited bommies, and the leaf scorpion fish count got up to 9, and included three color variations. That's on top of scorpion fish, three frog fish, and probably the most peacock mantis shrimp I have ever seen on one dive.
Ribbon Eels are fantastic photographic subjects in Padang Bai's blue lagoon. Not typically found in traditional muck dives as they prefer more of a coral rubble area, there stricking colors make for eye opening shots (especially when shown to people too busy looking at the biggers stuff)
Unlike PJ and Secret Bay, this is not a sediment-dominated dive. Or in other words, there is a lot more here than just sand, which can make spotting critters much harder, but just as rewarding. It certainly opens up the door for the debate on why muck dives have so many critters. Are the animals simply harder to locate amongst coral? Is it the trash and algae that offers hiding places for these critters that can't swim away? Many other theories exist, but Padang Bai had almost as many critters as most of the traditional muck dives, without any of the muck dive criteria.
Nudibranchs are plentiful at Padang Bai.
The last "traditional" area that simply has to be mentioned in any dive article about Bali is Tulamben. I hope to make the point that diving in Bali is much more than Tulamben, but it is perhaps this crittery paradise that tips the scale for photographers. Its signature dive is the Liberty Wreck, and is probably Bali's most famous dive, perhaps rightfully so. The wreck sits in black volcanic sand just a shore entry away, with Bali's largest volcano looming in the background. It's a beautiful dive site, offering fantastic macro and wide angle opportunities, with schools of jacks and sweet lips, giant groupers, fantastic nudibranchs, pygmy seahorses and even the occasional mola mola. However, as with any popular dive site in a tourist area, the wreck is often filled with divers, often times brand new ones – so timing is everything. Wide angle shots could be filled with flailing newbies, and macro shots might be available after waiting your turn. To the discerning hardcore photographer, a very early morning, or dusk dive to the wreck should be in order, times when you will seldom see other divers. If you can only go during the day, when the masses arrive, try searching the surrounding sandy areas. Here I found pregnant ornate ghost pipefish, frogfish, nudibranchs and other photographic macro life and the sounds of those awful quackers were only but a faint noise in the distance.

Take a closer look at soft corals-they hide many treasures. This species specific symbiont, a soft coral crab, is only around half an inch and is only found on species of Dendronephthya coral. Its beautiful colors and perfect camaflouge make it a lovely and challenging photo subject.
Really, I think you could hop in anywhere in Tulamben and you would have yourself a productive dive. One of the great things about Tulamben is the ease of diving. Most dive sites are no more than a five minute walk from your hotel, and after negotiating your entrance among the notorious rocks and small waves, you will be rewarded with shallow, current free dives with plentiful macro opportunities that can last hours. Smooth rocks are always an obstacle in Tulamben, making booties an absolute must. Don't be afraid to ask your guide for help getting geared up. Bring your full array of lenses, as there are truly all kinds of photo opportunities. I may be biased, but I think Tulamben shines in its macro life, competing with many of the "big" spots. I think it's the best bet in the world for finding the harlequin shrimp.


Jason managed to get three of the elusive harlequin shrimps in the same frame while shooting in Bali.


Many of the dives in and around Tulamben are muck dives like Secret Bay and PJ, others, like Coral Garden, are more like Padang Bai, offering soft corals and their symbionts. Either way, its hard to go wrong with any dive in Tulamben, and if Bali is more than Tulamben, then Tulamben is more than the Liberty wreck. A good operator like AquaMarine is essential, as they will show you the critters and avoid the crowds.
So – what more can I say? I love Bali. Bali is indeed a world class dive destination. If the well known sites weren't enough - then the addition of two new fantastic sites certainly makes my case stronger. Honestly, AquaMarine hit critter gold with their two new sites -Tyianar and Bayu's Place. I was one of the first clients they took there, and I look forward to providing detailed reports on these new sites, as well as information on another special part of Bali, the people, all in
Part II
of DivePhotoGuide's guide to Bali. Stay tuned…
Oh, by the way, wide angle oppurtunites are availabe in Bali as well!
RELATED CONTENT
Be the first to add a comment to this article.
Newsletter
Travel with us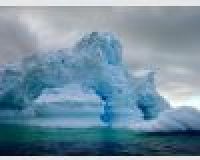 Antarctica
Plan Your Adventure >
Featured Photographer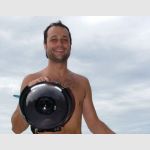 Andrej Belic
Expert Photographer
Andrej Belic is into diving for eight years now and has covered almost all possible aspects of it: scuba, nitrox, trimix, rebreather, deep air, caves and wreck penetration. Currently he´s into freediving and monofin swimming....