Travel
An Underwater Photographer's Guide To Bali - Part II
August 30, 2008 @ 02:00 AM (EST)
Revealing two new Critter Dives in Bali…
As mentioned in
Part 1
of DivePhotoGuide's investigative report on the macro life of Bali, the often overshadowed diving of the tourist paradise is worthy of being a true dive destination. In this second part, I am excited to offer our readers a fairly exclusive first look at two new sites that provide excellent photo opportunities for even the most discerning of shutterbugs.
In the Part 1, I separated critter dives into two different categories:
1. Those that offer little in the way of topography and are usually distinguished by black sand or macro algae.
2. The other, offers more coral and color, usually in small rocky outcrops rather than large reefs with large areas of sandy bottoms that harbor benthic animals.
Regarding the two new sites, Bayu's Place falls into category 2, while Tyaniar falls into category 1.
Bayu's Place
Bayu's place is located within the grounds of a pearl farm on the North West coast of Bali. The topside area is fairly unassuming, however, it has a pleasant marble office that offers refreshments while waiting for the boat. The comfy white chairs and well furnished waiting area are a nice benefit of the very accommodating pearl farm, but you are here to dive - not to look at jewelry. There is a about a two minute walk over a rickety wooden dock that gets quite hot, so booties are recommended. Tanks and gear are brought to the boat by a wheelbarrow and set up by your dive guide during your 5 minute boat ride.
My favorite dive guide, Ketut, and the owner of AquaMarine, Annabel, had discovered two sites here while surveying the area. The first site offers two special photo opportunities - mandarin fish and pajama cardinal fish. Apparently, the mandarins are always hoping around a giant colony of elephant coral, and Ketut says he can pretty much guarantee a sighting. Photographing them is a bit harder then spotting them, as they only flutter out of their coral homes for a slight second, always in a different area. By the time my autofocus had time to lock on them, they were on the way back into their coral retreat again. If you were willing to spend a good portion of the dive with them, you could definitely nail a great shot. The pajamas cardinals are also hard to shoot as they are shy, located amongst a field of fragile hard corals that are difficult to negotiate without causing damage, which you really must always be conscious of avoiding – too many photographers are willing to ignore the corals to get the shot. I really enjoy the coloration of both these animals. Not just because of the highly saturated, geometric patterns of each animal's livery, but also because the seemingly bright and haphazard patterns that one would assume stands out in the reef, have actually, through years of evolution, been structured to do exactly the contrary.
Ketut had told me that he had seen twin spotted gobies at Bayu's Place, and he made it a prioty to find them-an animal I had on my must see list. They lived up to my expectations.
The opportunity cost of dedicating an entire dive to these animals, as I know a lot of hardcore photographers would certainly do, was too high for me. Making this choice allowed me to see a few species of pipefish, some interesting gobies and, the icing on the cake was mating H. bullocki nudibranchs. And yes, I also saw two spotted eagle rays off in the blue, winking and smiling at me knowing that I had my macro lens on.
Catching the moment at Bayu's Place


Like most dives with AquaMarine, if the first dive is before lunch, there is the option of eating lunch – often in a very cool looking small wooden platform raised by four wooden poles shaded by either a small thatched roof or a tree or both. As you know, after long dives you can really work up quite an appetite. So after great dives like this one, I usually charge out of the water, run over to Wyan, my driver, and have to hold myself back from giving him a big hug before the post dive adrenaline rush finally subsides enough for me to regain my composure. Not only am I excited about a damn good dive, but Wayan happens to be a very likable and warm guy, especially when holding a bag of food!

I love a good gourmet meal as much as the next guy, and I would end up having a good amount of them on this trip, but in my book nothing beats eating some typical Indonesian nasi goreng (friend rice) or mie goring (fried noodles) from the local warung with Wayan and Ketut under the shade of a tree with the beach to your back while saltwater is still dripping down from your half peeled wetsuit and volcanic black sand rests between your toes, after an awesome muck dive. It just can't be beaten for ambience, tastiness and company. Here is a hint though - if you want to fit in, order the nasi campur (mixed rice) as every time I ate lunch all the locals, no matter how many there were, ordered this meal and apparently did so for breakfast lunch and dinner.
Hanging out with the boys-Wayan (left) and Ketut (center) is a highlight of my trip.



Bellies full and expectations high, it was time for the next dive. And as luck would have it, it was on the second dive that, I came across one my most favorite animals – a whip coral commensal shrimp. This tiny green shrimp lives exclusively on a certain species whip coral. Its form, color and texture are supremely adapted to this exact particular species. The pale green carapace is as close to the same color as its host as one can find in nature, and the dark bands that run horizontally over its body imitates the ridges of coral in between polyps, which in turn make the shrimp at a first, even at second and third glance, look just like a mega polyp. In fact, the shrimp so perfectly matches its coral host that it certainly goes unnoticed to the casual observer perusing the reef with ignorance of its existence. Really, the only way to spot it is to look at the whip coral realizing that it may be there. The reason why I like this animal is not only for its perfect mimicry, but also for its specification. Why this coral? How did it evolve to end up here? Surely it must live its entire life on its host else its costume would be ineffective. How then does it breed, and how then does a juvenile locate and then identify its home? The whip coral commensal shrimp is not the only species with a specific symbiotic host, as numerous crustaceans and fish require a specific host for survival, including crinoid crabs and shrimp, whip coral gobies, and perhaps most famously the pygmy seahorse, all of which can be found at Bayu's Place.


I pondered the issue of symbiotic relationships quite content with my underwater philosophizing and also with myself, for it was the first time I spotted a critter before Ketut. Proud to show off my trophy, I gave him the very profound "look –shrimp, here" signal which he followed by pointing to the top of the meter long whip coral only to reveal about a half dozen more shrimps all about twice the size of my lone little guy laying idle towards the bottom. I glanced at the lonely commensal whip coral shrimp, my critter finding skills crushed, hoping it would do a flip or something to justify my excitement over it, but alas it performed no tricks. There was no time to be disappointed that Ketut had stolen my thunder though, for if a lone whip coral commensal shrimp is exciting, surely an army of them is a shrimp sized adrenaline rush. This was literally in a few meters of water, and on giant whip coral just below our back roll entry into the water. Ketut dragged me away from my shrimp squadron, to discover multiple ornate ghost pipefish, scorpion fish, those frustrating hairy squat lobster, and another critter favorite - an inimicus (devilfish) so fabulously camouflaged that I was not sure what was more amazing, the grumpy moan on the animals face, or the fact that Ketut had seen it.

I never saw so many shrimp on a single whip coral. There were about 8 in total.
I am torn between being suspect of dive sites being good because a site has actually been named. Is the entire area equally as productive, and they just happened to give this particular area a name so you dive it? Is one site really better than another close by? However, I am certain that there must be something, some current barrier or other ecological factor that makes this particularly small area, about 20 square meters, particularly abundant in diversity.

Tianyar
The next new site AquaMarine discovered also must have some environmental abnormality that makes it especially profuse in marine life. The drive from Tulamben to the new site, Tianyar (named for the town it is in) follows a black sand coastline for around 20 minutes. When we arrived, the topography of the shore looked no different then the miles of beach we just passed. The water was the exact same color. I asked Ketut if we had just pulled over at a random place, but in typical Ketut nonchalant fashion, he simply laughed.

Once we hit the water, the answer was clear - this was a carefully surveyed dive spot. The surge was weak so the visibility on this particular day was good for a muck dive, about 15 meters. Tianyar is defined by multiple slopes of very fine sediment that is more muddy than sandy and is very easy to disturb. In the shallows at about five to ten meters exists a patch of the most garden eels I have ever seen in my entire life - and giant ones too, covering about 20 meters worth of real estate. To this day, garden eels remain the most frustrating subject for me to shoot, and now I just plain dislike them. As you approach they give you this worrisome look. Their mouth makes a sort of half smile and their disturbed looking large eyes seem like they are painted on rather than functional organs of sight. The whole time I am convinced they are telling me not to bother approaching because "I'll duck down before you can get close", and of course they do. You can follow the slopes of garden eels popping up and to the left or right, and we did two dives to check out both sides. Each is fairly similar, and we followed the hills slowly down to 20 meters.

On each side there are a remarkable number of crinoids in a wide range of colors including blue and yellow, black and yellow, orange and blue and more. What was unusual about these crinoids is that everyone had either a shrimp or squat lobster living among its arms. Every single one! Also taking refuge in the crinoids were clingfish and the occasional ghost pipefish (several varieties).

Crinoids at Tianyar are filled with photographic animals
Nudibranchs were also abundant in this area, including a few rare species that Ketut said were seen often in Tianyar, but not in other places. However, the sea slug that stole the show was an aesthetically boring sea hare. Alone, this mollusk is hardly worth a mention, however, on this particular day they were out in numbers. I mean a big, huge sea hares army, as if they had come out to witness a concert of a rock band. My estimate would number them at a couple thousand, most likely coming out to mate as there so many of them that they were all over each other. It meant buoyancy control was a must, lest you had hundreds of angry, interrupted, floating sea hares. Cruising over a bed of sea hares is a memorable experience. I imagine this was a very time sensitive event, and a cool one indeed. Beyond the swarm of horny hares, we continued to seek out the mimic octopus, a species that Ketut says he sees often. We saw three on this day, but they were shy. Ketut was looking for the wonderpus, which he previously saw here when surveying the site.
A congregation of sea hares at Tianyar
Bayu's Place and Tyianar add to the list of muck dives that make Bali a world class macro paradise. You really can see all the "big" little stuff, including mimic octopi, wonderpus, frogfish, ghost pipefish, pygmy seahorses, nudibranchs, harlequin shrimp and Coleman shrimps. Spend more than a week in Bali, and your chances of finding even more critters increases. I even recommend doing multiple days at a single dive site. As with all muck dives there is always so much hidden and surprises await. Bali is more than just macro though, and I will be going back to focus on the wide angle opportunities, hopefully between August and October to give myself the best chance of seeing the mola mola.

Enjoying Bali - Topside
Obviously, the island is more than just diving. Even if you avoid the topside tourist activities you will find yourself charmed by two inescapable treasures, the people and the resorts. Calling the places you stay in Bali "hotels" feels weird. These resorts and villas have too much charm and too much character to be thrown in the same class as large Hiltons or Marriotts (although Bali has those too). The best ones are an extension of the island's artiness, festivity, mysticism and nature. On this trip, one of the resorts that I owe a ton of thanks to is the Zen Hotel, the closest hotel to PJ, and a beautiful resort in and of itself. Large wooden floors are covered by thatched roofs that create a combination of authenticity and luxury. The room had a view of my own tropical garden, and complete with outdoor couches and water fountains. All I needed was a few friends to host in my garden to make it complete. Then at dinner, you can get a table on a ledge that overlooks the rice terraces and the ocean – I enjoyed a nice meal in a unique setting watching the sun set in the distance.
No time to feel sad about being alone-Zen resort lived up to its name as I enjoyed a Zen dinner at this table!


I also stayed at Nirwana Cottages, where they manage to mix in the right amount of modern style and rustic charm. Everything here revolves around the ocean. My villa had large windows so I can stare at the ocean … and remember that I was all alone in a really romantic spot. The infinity pool makes you feel as you are swimming in the ocean and the restaurant is built so you feel like you are dining on it.
Despite it raining most of the time I was at Nirwana, I had to try the infinity pool.
In both cases, and with many of the hotels in Bali, you don't feel as though you are there to sleep and charge your batteries, you feel as though you are there to experience Bali in all its glory - and you are. The best hotels are really that special, and to top it off, always very moderately priced. This is why Bali is such a popular place for honeymooners and tourists. Who says you can't mix a little luxurious paradise with your diving?
Monkeys are a common sight in Bali, and these were seen on the drive from Nirwana cottages to Padang Bai
Lastly, what makes Bali a place I simply must come back to year after year are the people. The Balinese are possibly the friendliest, most welcoming and genuinely curious people. Coming from New York, sometimes it's hard to let your guard down, but in Bali my New York skeptic is totally unnecessary. The Balinese are generally interested and want to get to know you. The kids are as playful of any culture I have ever seen, and you will make friends, whether you like or not.
Balinese kids are always smiling and playful.

Bali is often described as magical, an abstract word that is usually either a superlative or means little when used as an adjective. But my definition of magical, so beautiful or pleasing as to seem supernaturally created, is exactly the way I would describe the island of Bali and its scenery, its people, and, of course, its diving.
People often don't think you can find some of the holy grails of muck diving in Bali-like these Coleman Shrimp.
Rest assured you can and, if you look closely, you will.
RELATED CONTENT
Be the first to add a comment to this article.
Newsletter
Travel with us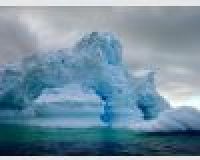 Antarctica
Plan Your Adventure >
Featured Photographer