Travel
An Underwater Photographer Guide To Palawan
April 12, 2009 @ 01:00 AM (EST)
To me the perfect place is the perfect beach. Finding perfection may be impossible, because part of you will always be questioning what else is out there. The quest for the perfect anything, be it pub, meal, or beach, is like chasing the proverbial carrot.
So what happens when you get to a beach, and you can't find anything you would change? When the sand is a color you have never seen before, a color that makes you think, "oh so that's what sand should look like" the water is so many different shades of cerulean/turquoise/sea green that the Crayola creative department might just have a heart attack The sand never gets too hot to walk on, and the water never too murky, so you can't see the refracted image of your feet on the bottom. And, then, finally, there is nothing, absolutely nothing, to obstruct your view of this perfect beach? Well that's kind of what I felt when I had arrived at Club Paradise in Palawan, Philippines, and it might be that my quest for perfection might, just possibly, be over. I know, I know it sounds like a hyperbole, but read on.
Photo courtesy of Club Paradise Resort
Palawan itself is a thin archipelago that sticks out from the main cluster of islands of the Philippines. The stretch of islands almost reaches the tip of Borneo and is surrounded by the Sulu and South China Seas. Riddled with a history of invasions and war stories, Palawan is now both safe and isolated, which makes it an ideal tourist area. Hidden away amongst the cluster of islands is the 19-hectare island of Dimakyam, home to the luxurious Club Paradise resort and Dugong Dive Center. Being such an isolated place you would expect the journey there to be difficult and long, but it really could not be much easier. It's just an hour's plane ride followed by an hour's jeepney (Filipino bus) and a pleasant boat ride that takes you past mangroves. The resort does a fantastic job of fitting into the island, stretching out so no one area is too built up. A friendly staff greets you upon arrival with a song, a quick briefing of the resort's facilities, and a refreshing fruit juice. It doesn't take long to realize you are somewhere special.
The spectacular beach covers half the island with very pleasant unassuming cottages sprinkled throughout. There's a beachside restaurant that serves buffet style meals three times a day and a semi-saltwater pool that is almost unnervingly warm for being unheated. The other half of the island is dominated by hills that make for spectacular hikes. Also, I want to point out that Club Paradise is really not a club at all. Nothing about it is "club-like", other than the fact that there are activities.
Photo courtesy of Club Paradise Resort

I could continue at length about the how absurdly beautiful the resort and island are, but what brought me here, and what brings many people here, is the diving. That, of course, is what I will focus on.
The diving is organized by the island's operator, Dugong Dive Center, which although separate, is very much incorporated into the resort. The dive facilities are everything you would expect from a first class dive operator. Good rental equipment, clean water for rinsing gear, and of the utmost importance, a separate freshwater tub for rinsing cameras.

Chances are if you have heard of Palawan, you are going to think wrecks. The WWII Japanese wrecks that are littered nearby are well known to wreck divers the world over. Furthermore, they are inhabited by corals and reef fish that make them interesting dives for wildlife lovers as well. Of course I had to dive at least one of these wrecks, even armed only with a macro set-up. I was rewarded with a spectacular day of diving on the Dimalanta Wreck, a Japanese Cargo Ship that sunk in WWII. After two dives, we still did not cover the entire ship. Penetration was possible at a few interesting areas, and some structures make for dramatic photo opportunities. Resident batfish greeted descending divers. A particularly interesting flat area of the wreck was home to a soft coral garden. The species dominated a certain discreet area as if it were cultivated, much like a cabbage patch. Even the decompression stop offered some interesting encounters with juvenile filefish and blennies on the mooring or anchor line. Safety was always priority number one, with a spare tank stabilized at 5 meters, and computers checked regularly.
If you haven't come for the wrecks then mostly likely you are here for none other than the charismatic namesake of the island's dive shop, the dugong. Although I am trying to focus on the ocean's diminutive wildlife majority, I must admit that I could not contain my excitement about the possibility of seeing a dugong. So I joined 8 other guests in a daylong search for the elusive, yet large, sea mammal. Apparently upwards of 70 % of the trips result in a dugong sighting, but unfortunately none were spotted on my trip. That said, the day was not a waste; instead of spotting a dugong, we enjoyed a low key reef dive and a kayak ride by a healthy row of mangroves.
However, what I want to stress about Palawan is that it's not all wide angle, and in fact, it can be quite the contrary. The critters are out in full force and the best place to see them is a mere 20 meters from the dive shop at the entrance to house reef. If I were to teach a field class in tropical marine biology, the sea grass beds and shallow coral gardens of the Club Paradise house reef would be an ideal classroom. The dives here are, for lack of a better word, interesting -especially for an ecology enthusiast. Sea grass beds are truly an underrated diving environment. One can marvel at the sea grass itself, a natural miracle, where a vascular plant has evolved, against all odds, to survive in salt water; it is also a nursery for the juvenile and the bizarre. With this, of course, comes a wide array of interesting adaptations and behavior. On one dive, I was able to witness aposemtatic coloration, batesian mimicry, all sorts of camouflage, mutualism, predation and other unexplainable oddities.

Among the critters found on the sea grass bed were Pegasus sea moths, frogfish, fingered dragonets, nudibranchs, filefish, devilfish, waspfish, multiple types of anemone symbiotic crustaceans, many species of clownfish, oversized jawfish, pipefish galore, juvenile sweet lips, octopus, lobster and even a wandering emperor shrimp. Not bad for a place known for its wrecks. The house reef also has a nice coral garden, and coral bommies not far from the sea grass. At sunset resident mandarinfish mate at a particular bommie, eluding my lens and frustrating me to no end, but still an enjoyable, opportunity. Also, many brave and sociable lionfish inhabit the reef, so you are never without a cooperative photo subject.
The reef at the other side of the beach offers nice fields of soft and hard corals, where many of the aposematic nudibranchs, lacking at the sea grass bed, can be found. Also, coral symbionts, like whip coral shrimp and gobies, and other critters who lurk in the colorful crevices of the reef, can be spotted here. While there are big groupers, and healthy coral, I still think the vast critter opportunities make this a macro dive.

One of the best parts about the house reef is the ease and shallowness of the dives. For whatever reason, it seems some people feel they need to go as deep as possible, thinking all the best stuff must be down deep. I found this to simply not be the case. There is plenty of life in the very shallow areas of the sea grass bed area. In fact, most of my sea grass dives were longer than an hour and half and never once did my watch register any deco time. On my first dive at the sea grass bed,I had almost 2 hours to unravel the mysteries of this unique ecosystem. I was never so trigger happy on a dive before, lining up shots of sea grass, macro algae, different substrates, and other interests that I like to attribute to my sophisticated tastes, but mostly are evidence of my being a real marine ecology nerd.
At 6 meters, I found several Pegasus sea moths (Eurypegasus draconis) . These bottom dwellers are also called sea robins because they can extend their pectoral fins like wings while using modified fins to crawl among the bottom looking for epifaunal invertebrates. These fish are perfect examples of why sandy bottom sea grass beds make for great dives, as a pair was found on every dive and never on the reefs. Additionally, since the unusual bottom dwellers are variable in color, the green sea grass made for a different color variety then, say, ones found in Lembeh against the black sand and muck.
The ominous looking devilfish (inmicus didactylus) was found tip-toeing around the grass, leading us to a pair of unusually colored fingered dragonets who were perusing the substrate for tiny invertebrates with little interest in anything else. While photographing them, my attention was diverted by none other than a pair of chopsticks, with a bright orange speckle on them. Upon further investigation I discovered this speckle was a very lost emperor shrimp. The inquisitive diver who knows to thoroughly examine large sea cucumbers can find these echinoderm hitchhiking crustaceans. For whatever reason, this one was confused and hanging around a pair of equally lost chopsticks. After getting over the irony, and capturing quite a few shots, my guide, Omar, decided to move it to a sea cucumber, a more suitable home.
When Omar signaled me over, I figured he had spotted a frogfish that he had told me about before the dive. However, he was pointing at another sea moth and started taking pictures of the rock behind it, which I thought was strange. I wondered - was he narc'ed? Nope, I was just a rookie and didn't notice that the rock was actually a beguiling frogfish that was face to face with the sea moth. I tried to get some shots before the sea moth moved on and we headed up to the surface – not because we were cold, bored, out of air, or hitting deco time, but because I had filled up my 2 gig memory card! The first, and so far only, time this has happened to me.

The last dive I did was a special request. At every meal, I would look out past the beach to another island that had a nice set of mangroves. Mangroves are among my favorite organisms, and like sea grass, are an evolutionary masterpiece, a vascular plant that lives in salt water. They make up an important ecosystem for many reasons and go hand in hand with coral reefs. I had never really gotten an up close and personal look at one, so what better way than by SCUBA. Okay, so the dive profile doesn't sound that great – depth: < 1 meter, visibility: you wont be able to see your hand. However, if you are patient, don't kick around what is by far the muckiest substrate you will ever encounter, and are willing to search for interesting animals, you will be rewarded with fish and invertebrates you won't see in a coral reef. I saw unusual crabs, anglerfish, monos, scats and other brackish mainstays about which I had only read. I even got to see a few fish I had never seen before in any book, and still have not identified. Plus, it's an adventure, swimming in and out of the prop roots, searching hard for a new critter, popping your head out and being in both thick vegetation and complete isolation.

I was in for yet another treat back on shore - a turtle release. Sea turtles come onto shore every so often to lay eggs. Once hatched, some juvenile sea turtles can get lost because of the resort's lights and go the wrong way across the beach. These turtles will not reach the relative safety of the water and will get picked off by predators. In order to make sure this already threatened animal has a better chance of survival, the resort cares for some hatchlings until they are deemed mature enough to be released and with a good chance of survival. Fortunate resort guests receive a brief session about sea turtle biology, current conservation status, and their release program. Even the world's most disinterested tourist will be charmed by the cute juvenile turtles' race to the water.
I feel I would be doing a disservice to our readers if I neglect two spectacular wildlife experiences that occur topside, neither of which I had expected. One night, intoxicated with relaxation, I was lying on the hammock in the cottage's porch reading a book, when I heard squeaking from above. Just a few at first, then more and more until it became apparent something was going on. I looked up from my book only to see what? Bats! Lots of them! Hundreds of them flying out to sea in a seemingly endless stream. Even if you are not particularly fond of bats, seeing such a vast number of animals, flying in unison, silhouetted against a blood red sunset is an unforgettable, jaw dropping spectacle. It was difficult to get pictures of the bats, as they are high in the sky and the light is so low.

The second topside wildlife encounter, also an unexpected thrill, was the monitor lizards. Though these lizards can be seen throughout the grounds of the resort, the best place to see them is at the lagoon. The lagoon, you ask? The lagoon is a little detour on the way to most ocean rooms from the main bar/restaurant area. It is very much how you picture a lagoon, with mossy forest surrounding an algae-covered stagnant body of freshwater. During the day, the monitors hang out there and, if you are lucky like me, you can see one of Mother Nature's most unusual rituals: monitor lizard mating. The mating of the lizards is bizarre mixture of violence and human-like affection as the two (sometimes three) reptiles will stand up on two legs and grasp each other so viciously that they draw blood, until they tire of the violence and remain in an endearing hug for a few moments. This dance went on for hours. Again - an unforgettable spectacle. A good zoom lens and tripod are necessary to capture the action, as they are in low light and fairly far away.
And so it goes… another interesting chapter in the waters of Southeast Asia. Another destination, and another completely unique experience in the Coral Triangle. Known for its wrecks and the Dugong, Palawan is already on the map for underwater photographers. However, instead of exploring its sunken ships, I wandered its submerged gardens and found odd critters in unique ecosystems. To me, it was a totally new type of diving, maybe a subspecies of muck diving, or perhaps more appropriately called "botanical diving" – diving in an ecosystem structured by its flora. These sites were at my doorstep while at
Club Paradise
, and I thank the excellent guides of
Dugong Dive Center
for the unique diving experience.
RELATED CONTENT
Be the first to add a comment to this article.
Newsletter
Travel with us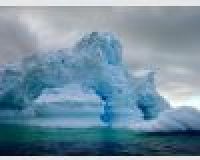 Antarctica
Plan Your Adventure >
Featured Photographer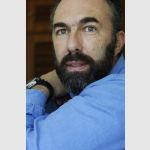 Luis Quinta
Expert Photographer
Luis Quinta was born in Lisbon on March 6, 1965. When he was 14, he began wandering underwater in Sesimbra and in 1988 he took his first underwater photos. During his 18-year career he published around a thousand articles,...