Travel
Alluring Anilao – Paragon of the Philippines
A few years ago, I fell in love with the Philippines. My partner and I traveled around the country for a few months and had some fantastic adventures and underwater experiences along the way. I loved the diving in this part of the world and had always planned to return one day. So when given the opportunity to visit one of the country's most famous dive destinations recently, I jumped at the chance.
Once a relatively unknown spot dived mostly by locals in the know from Manila, Anilao is now regarded as one of the planet's best destinations for underwater photography and is visited by divers from all over the world. What makes the diving here so special is the diversity of the sites and marine life. All of the most popular macro critters can be found here as well as extremely healthy corals and huge numbers of fish, making it an ideal destination for both wide angle and macro photography.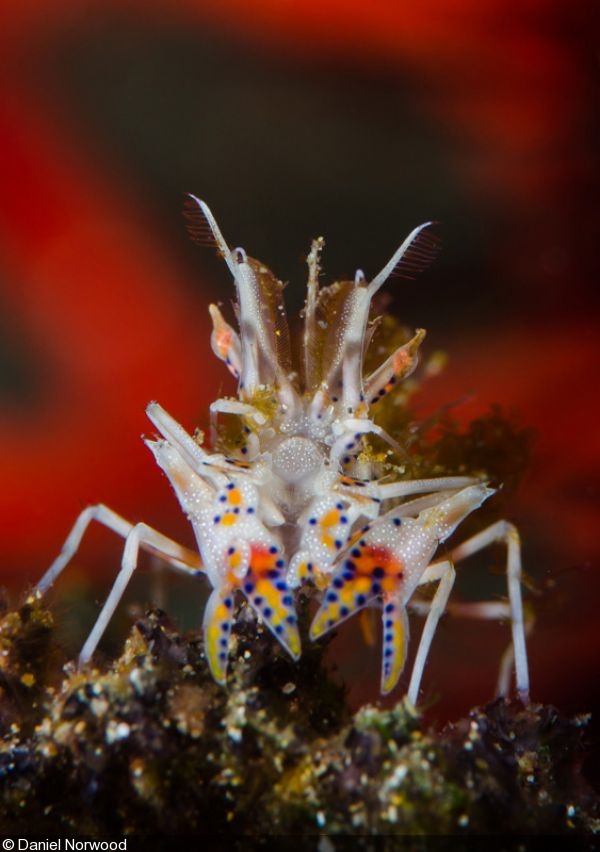 Tiger shrimp, a highly prized macro subject.

Aiyanar – Going the Extra Mile
To cater for the increasing number of foreign visitors to Anilao, a large number of new hotels have been built within the last few years. One of the newest and most luxurious is Aiyanar Beach and Dive Resort.
Carefully designed and built within the existing hillside, all of the resort's rooms overlook the ocean below, tempting divers into the water as soon as they arrive. The large dining area and infinity pool also have beautiful views out to sea and provide ideal spots to relax between dives.

The Clubhouse, Aiyanar's breezy open-air dining area.

One of the owners is a regular diver and photographer, and when setting up the dive centre, seems to have thought of everything that a traveling underwater photographer needs. There is a large camera room with charging points, air guns and plenty of space, Nitrox is available on site, and all of the hire equipment, should you need it, is brand new and well maintained.
Most importantly of all, the dive guides at Aiyanar are all excellent critter spotters and very experienced in dealing with photographers. Most of the divers who visit Anilao are packing cameras and the guides pride themselves on finding interesting subjects for them to shoot. Some of the most desirable critters can be very hard to find, but the guides will do their very best to locate them and are enthusiastic in their search on every single dive.
I have made many friends while diving with local guides all over the Philippines. Personally, I find their upbeat nature and passion for life inspiring. I have yet to meet a grumpy Filipino and the guys at Aiyanar were no exception! We had great fun hanging out, and their knowledge and experience of the area helped to make every dive both exciting and productive.

Aiyanar's Dive Center has everything you need to maximize your dive experience.

Critter Smorgasbord
Anilao's shallow seagrass, sandy slopes, and current-swept coral reefs all host different species, and it is important to target particular environments depending on what you are trying to photograph. Rock and rubble patches are the best places to find rare shrimps and crabs, including harlequin, bumblebee and tiger shrimps, while other rarities, such as hairy frogfish and mimic octopus, are more likely to be found in the grass and sandy areas.

A pair of Coleman shrimp in their host fire urchin.

The reefs are home to other popular subjects, such as pygmy seahorses and ornate ghost pipefish, as well as fire urchins containing the colorful Coleman shrimp. These all tend to be somewhat deeper, around 70 to 100 feet, and for that reason are best dived early in the morning. Keep an eye on your computer and use Nitrox if possible, as it is easy to get close to deco waiting for a shy seahorse to pose for your camera!

Pygmy seahorses can be found on many sea fans around Anilao.

One creature that can be found everywhere is the nudibranch. Although not my favorite subjects, some divers obsess over them and spend an entire trip trying to find as many different varieties as possible to photograph. There are more species in Anilao than I have seen anywhere else in the world, so there were many happy nudi-lovers here!

Nudibranchs are everywhere!

There are also many dive sites that are well suited to wide-angle images, the most famous of which, Twin Rocks, is covered in bright yellow corals and has its own resident school of jacks. I have to admit that on this particular trip, I was concentrating on macro photography and found so many cool subjects that I couldn't drag myself away from the small stuff. I plan to return soon though and will definitely be spending a great deal of my next trip shooting corals and fish instead.

Scorpionfish Behaving Badly
Perhaps the best thing about underwater macro photography is the opportunity to observe interesting behavior, including threat displays, feeding, cleaning, and mating. There are so many critters in Anilao that there is a very high chance of finding a subject doing something special—which can turn a potentially good image into a great one. If you have the patience to watch things for long enough, they will usually do something cool.
Secret Bay is one of the area's most famous muck sites and one of the best spots for this type of photography. Most of the weird inhabitants of this sandy slope will continue about their business, paying little attention to visiting divers. Having found a pair of Ambon scorpionfish on the slope, I watched with interest as they waddled across the sand together.
I have always found them a difficult subject to shoot. Their shaggy bodies make them hard to find and they can look like balls of seaweed in photos—their camouflage is just too good! I took a few ID shots and was ready to move on when suddenly one of the fish exploded into life, attacking a sand-dwelling lizardfish twice its size. After an initial struggle, it then took over 20 minutes to slowly gulp down its prey, giving me plenty of time to get some nice images of this rarely seen behavior.

Ambon attack! Scorpionfish eats lizardfish!

Octopus also feature regularly on divers' critter wish lists and will often perform for the camera. Top of the list for many people is the blue-ringed octopus, named after the bright blue rings that flash and pulsate over its body when agitated. This display is a warning to other marine life—and divers!—that they are deadly. It's also what makes them so exciting to photograph. If a blue-ringed octopus is spotted while you're in Anilao, expect to find plenty of divers there the next day hoping to get a glimpse of one of the world's most venomous marine creatures.

Warning: A blue-ringed octopus gets defensive.

Another favorite is the mimic octopus. Unlike the deadly blue ring, the mimic is not toxic, but it has found another unique way to deter predators while out hunting during the day: If feeling threatened, it will imitate other dangerous species, such as sea snakes and lionfish. It is amazing to watch these shape-shifting octopus put on a show.

Mimic octopus in the seagrass at Anilao Pier.

The sandy area and seagrass around the town's pier is the best site to go looking for cephalopods and is also one of the best night dives I have ever done. Weird and wonderful creatures emerge from the sand in search of food and a mate. Beasties such as the bobtail squid and Bobbitt worm are rarely seen during the day and everything on the reef becomes more active after dark.

Colorful commensal shrimp.
Banded sawblade shrimp can be found in black coral bushes.

It is easy to spend a couple of hours underwater and arrive back at the resort later than planned, but this hardly matters as the guys at Aiyanar will be ready and waiting with a hot towel, a tasty dinner and a nice cold beer to celebrate the day's diving in style.
Having been to many other popular muck diving destinations in the past, I would rate the diving in Anilao as some of the very best. Every dive produced at least one or two good images for the portfolio, and the abundance of photographic opportunities could keep any underwater photographer busy for weeks. Combine this with the comfort and hospitality offered at Aiyanar Beach and Dive Resort and you have a winning formula.
As the department of tourism claims, it really is more fun in the Philippines!

Coconut octopus come out at night and will use anything for shelter.

Check out more of Daniel's work at www.danielnorwoodphotography.com.
---
Who To Dive With:
DPG dove with Aiyanar Beach & Dive Resort
Phone numbers: (+63) 917-594-0056, (+63) 917-866-6332,
(+63) 999-999-7452, (+63) 917-883-1439
Email: info@aiyanar.com
Website: www.aiyanar.com
Where To Stay:
Aiyanar has 16 rooms, all offering spectacular sea views from private balconies, and a range of top-class amenities, including infinity pool, spa, Wifi Internet access, 24 hour security, and secured parking.
When To Go:
Diving is possible all year round, though October to early June is the main diving season. November– December and April–May are the most popular months. July and August are best avoided due to the possibility of severe monsoon rains. January–March is a little cooler, but there are often more critters to see at this time.
RELATED CONTENT
Be the first to add a comment to this article.
Newsletter
Travel with us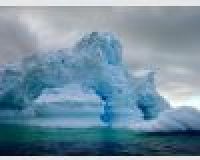 Antarctica
Plan Your Adventure >
Featured Photographer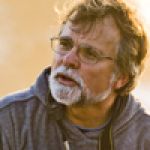 Ralph Clevenger
Expert Photographer
Ralph Clevenger grew up on the coast of North Africa and began diving in the waters of the Mediterranean Sea at the age of 7 with his father. He eventually went on to study zoology at San Diego State University and worked as a...