Travel
Alaska Bound! Photographing Alaska's Interior on the Nautilus Swell
By Jason Bradley, December 13, 2011 @ 09:00 AM (EST)
While pointing at the mouth of a creek, Captain Tim said he didn't know how far we would have to swim.

He and the crew of the Nautilus Swell had luck at this spot in the recent past, but Tim explained that things change from week to week and he wasn't sure if we would even see any salmon. So I put on my fins, strapped on a snorkel, and started on what could be a 10 to 500 yard swim for something I may or may not see.
Nature's Amazements- Swimming with Salmon
Fifty yards into the creek the depth varied from two to six feet, and I saw nothing except a scattering of dead sea jellies—lion's mane jellies mostly. A nearby dive site was abundant with jellies and the incoming flood tides likely pushed them up the creek. I assume the fresh water didn't agree with them. I'm not sure exactly what was killing them, but they weren't being eaten. In any case, I was seeing no salmon. Only jellies.

After another fifty yards of swimming,the salmon emerged. Voila!
But my excitement soon turned to disappointment as I realized how skittish they were. I couldn't get close to them, and the creek was wide enough and deep enough for the salmon to keep their distance. And with my ultra-wide Tokina 10-17 lens, I needed them close-- very close. More disappointing was how ugly most of them were.
Their skin was sloughing off and a lot of them were dying. Frankly, they looked like post-apocalyptic zombie fish. I'm not kidding. I know this is a natural thing that occurs with salmon at mating time, but who wants pictures of that, right? So, I kept swimming up the creek...and swimming...and swimming.
After another 100 yards of kicking alongside skittish zombie fish, the water began to shallow. My disappointment was gradually returning to excitement as I noticed this would create a bottleneck and bring the fish in closer. So I swam up stream some more, hoping the water would continue to shallow and the creek to narrow. The salmon would have no choice but to group together giving me a better chance snap off some frames as they were forced in front of my dome. Success! I had found the perfect spot to shoot the salmon as I envisioned.

I know salmon aren't rare, and I know many photographers have shot them, and shot them well, but they were a new subject to me and it turned out to be one of my favorite underwater shoots ever. To me, what makes underwater photography exhilarating is not just pulling off a picture, but doing it while witnessing one of nature's amazements.
I promise, few things are as amazing as being in a creek in Alaska watching the salmon life cycle unfold in front of you. In fact, after two trips this year on the Nautilus Swell through Alaska's Inside Passage, seeing nature's amazements seems to be the norm up there.
Photographing The Jellies of Alaska
The salmon creek was at the end of a long narrow channel. Captain Tim and the Nautilus crew called it Deep Pass. I think it's really called something else, but I didn't check a chart and the crew wisely wants to keep the spot on the down low so it doesn't get exhausted by other travelers. It's truly a treat to dive. Deep Pass is no more than a 100 yards wide at parts, but the middle of the channel reaches 600 feet deep or more.
In addition to Deep Pass, Captain Tim also called it Smudges because of the large jelly smacks. When trying to find the jellies from the surface, Captain Tim looks for globs of the water column that look smudgy. It's hard to describe, but when you see them, you look down into the water column for what looks like giant globs of Vaseline; the effect is, well, smudgy looking water.
Moon jellies are the big attraction of this particular location, really. And Captain Tim knew that Deep Pass/Smudges had large gatherings of moon jellies that congregated regularly in a channel that was not too susceptible to surge or current-- the perfect spot for jelly fish (or sea jellies if you're particular) photography. What was a surprise was the size of the jelly congregation (also called a jelly smack).
Although I've never been to Palau, I'm sure the density of these jellies smacks rival Palau's populations, or jelly smacks anywhere. In addition to moons, large lion's mane jellies were scattered all about, some with tentacles reaching 20 feet or more
Photography in the Inian Islands
What's truly amazing about the Nautilus trip through Alaska is the variety and abundance of life, both above and below. And the Inian Islands offer almost everything imaginable.

After some great and fun dives at places like Susan's Hooter's (named after the now famous Susan Long from DUI) you can cruise around on the Swell's dive boat and cruising vessel the Indie, and see just about everything Southeast Alaska has to offer.
Turn a corner for some of the best sea otter photography anywhere; turn another corner and there are sea cliffs littered with bald eagles swooping down to pick off salmon; look under the eagles and see big stellar sea lions picking off the same fish; look up and a humpback whale is either tale slapping, breaching, or in one case swimming in synchronistic fashion with a sea lion while they're playing -- not kidding.

Inian does have its share of challenges though. Rain is common in Southeast Alaska, and good and expensive glass (lenses) are almost a requirement. It's a good idea to purchase a rain cover or build your own with an old pair of rain pants as this article suggests at DIY Photography. Have a good wind-breaker with a hat and when the boat is moving always keep the front of your lens pointed away from the wind with your lens cap on. Splashed happen!
I brought with me a Nikon 300mm f2.8 lens with a 1.7 teleconverter, and it seemed like the perfect set-up for shooting whales and eagles and others. A 600mm isn't a bad idea, it's just a bit bigger, heavier and more challenging to wield overall. Of course, big glass requires a big wallet, so if you haven't already invested in such gear, and aren't sure if it's worth dropping all that coin, just rent it.
Tracy Arm Glacier

An Alaska trip to just wouldn't be an Alaska trip without going to a glacier. And strangely, the glacier day on this so-called dive trip is a completely dive-less day. And when I was first told we weren't diving at all on glacier day, my feelings were mixed. But it does turn out to be one of the most fun days of the trip. Your dry suit does end up in the water, it's just that there's nothing to see as the visibility is less than an inch.
Instead, you're jumping on and sliding off icebergs -- playing chicken is fun -- and there are few things more enjoyable than resting on an iceberg while drinking an Irish coffee. Yes, the Nautilus crew supplies you drinks at the iceberg. Moreover, while making your way into the fjord you can grab stunning views and photographs of resting harbor seals, the glacier, icebergs, and waterfalls. Dives or no dives, glacier day is quite memorable.
Wooden Island and the Fingers
Divers familiar with Alaska's inside passage, or British Columbia for that matter, have a certain set of expectations of what one can see in that part of the world. Since the water is nutrient rich and abundant with life, animals are generally bigger there, walls and pinnacles are dense with invertebrates and all kinds of life and colors can be as varied as anything you find on a tropical reef.
Wooden Island, with its surrounding "Fingers," as they are called, doesn't disappoint. These dives offer some of the best of the trip, with ling cods at Breakfast Rock as big and plentiful as I've seen anywhere, guaranteed wolf eels with a good chance of seeing them free swimming; and the wall at Wooden Island covered with color splattered about and reminiscent of a Jackson Pollock painting.
This is a great place to get both macro and wide-angle photos. And some of the best diving anywhere the Nautilus takes you.
Cold Water Photography
Alaska isn't picture a perfect destination for diving and shooting. The water is cold, between 40º to 45º Fahrenheit (4.4º to 7.2º Celsius) typically, and most of the dives are deeper at 80 feet or more. A couple of the wrecks can easily take you to 120 feet. The dives are dark. The plankton rich water and often overcast Alaskan skies block the light, and it rains a lot in the Inside Passage.
But for all the challenges, the destination is well worth it. Because of the cold deep dives, if you are a beginning diver and photographer, I advise you to get more dives under your belt so you can add this trip to your bucket list. Alaska is like no other place and well worth the effort. There are fun possibilities for wide-angle images, and it's a mecca for interesting macro photography.
And if 1:1 macro isn't enough, there are endless possibilities if you are into shooting with add-on diopters or extension tubes.
Best Time to Dive Alaska
Different times of the year offer different things. If you targeting jellies and salmon, your best bet is to travel in the late summer. If you want a bit less rain (but rain is always unpredictable), late spring may be slightly better. Spring also seems to have more whales overall, but you have a better chance to catch humpbacks bubble feeding in the summer. Bears, if you find them, are also more common in the summer where the Nautilus goes. Long story short… every time of year has something to offer.
If your dive career has been spent in 3mm wet suits with only a couple of small weights to keep you down in the warm waters of the world, I hope you'll consider the cold. Although the Nautilus Explorer has been cruising Alaska with divers for years, The Nautilus Swell offers a new way to enjoy it with an intimate group and a great crew. I can't wait to go back.
The Nautilus spared no expense when purchasing this tugboat, and spending $3.5 million on its retrofitting. Fine finished wood dominates the boat's aesthetics, there is a hot tub on the top deck, and sufficient area set aside for cameras and battery charging even with a full boat. Unlike the Swell's sister vessel the Nautilus Explorer, The Swell is designed to hold a more intimate group of no more than 12 passengers.
About Jason Bradley
Jason Bradley is a nature and underwater photographer based in Monterey, California. His passion for photography extends to all kinds of subjects, but he is happiest and most in his element focusing on coastal habitats and ecosystems. Jason's work has been published in various books, magazines, calendars, digital media outlets, and elsewhere, and he has worked along side many conservation groups and scientists.

Jason is an expert in all aspects of modern digital workflow and techniques and leads both classroom seminars and field expeditions for nature and underwater shooters. He's available for talks on his photography, general photography, and photo techniques used in the field and in the digital darkroom. Please visit his to stay up to date on his recent shoots and upcoming events, or contact him directly for additional questions or comments. He would love to hear from you!
BradleyPhotographic.com
Facebook, Flickr, Twitter, Posterous
RELATED CONTENT
Be the first to add a comment to this article.
Newsletter
Travel with us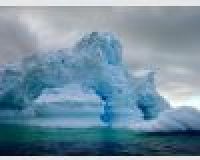 Antarctica
Plan Your Adventure >
Featured Photographer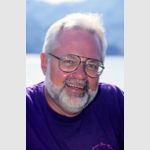 Larry Tackett
Expert Photographer
Larry is a professional photographer and videographer who specializes in marine subjects and is particularly interested in depicting uniqueness and behavior in his imagery. His photographs and articles have been widely...