Travel
A Macro Photographer's Wildest Dream
July 15, 2007 @ 02:00 AM (EST)
Text and photos by Andrea & Antonella Ferrari
www.reefwonders.net
The purest image of natural serenity, the sandbank of Kapalai (insert link to http://www.dive-malaysia.com) and its exclusive resort-on-stilts lie on a patch of brilliant turquoise a few miles off the coast of the State of Sabah in Malaysian Borneo, along the spectacular Ligitan Reefs and just a few minutes by speedboat from the celebrated islands of Sipadan and Mabul. Quiet shallow waters lap at the sturdily built wooden bungalows overlooking the sandy sea bottom, and from the windows of the elegant, spacious rooms one can spend endless hours looking at the sea life dancing its neverending tune just a couple of meters below."Innovative in concept – a "water village" made up by a chain of roomy and well-equipped chalets with private bathrooms linked by long wooden walkways, centered around the open restaurant cum sundeck and the customary dive center - the Kapalai Dive Resort (insert link to http://www.dive-malaysia.com) has been built several years ago on a shallow but surprisingly wide sandbank which had been long known (and dived) by underwater photographers from all over the world, who used to come all the way from Sipadan and Mabul in search of its wildly exotic resident fauna.
A MACRO PHOTOGRAPHER'S WILDEST DREAM


Swimming, creeping, crawling or just simply lying still on the surrounding sand bottoms, hiding among the branching colonies of the shallow surrounding coral reef, ambushing their unwary prey from the hideouts offered by the resort stilts and a few artificial reefs dotting the bottom, an amazing number of rare and unbelievably colourful species play their game of life and death, offering to the discriminating visitor unsurpassed opportunities for observation and macro photography. This is the lair of the weird and technicolored flamboyant cuttlefish, rumbling on the bottom like a miniature tank rippling with fluorescent waves of vermilion, purple, chocolate brown, bright yellow and blinding white, all the time waving and flourishing its paddle-shaped front tentacles like some samurai of yore, looking more like a sensuous orchid than a predatory cephalopod; it is the domain of the invisible frogfish - coming in Kapalai in all sorts of shapes, sizes and colors - which despite sometimes being as large as a football will often escape even the most trained of wildlife spotters, its cavernous gaping mouth ready to suddenly gulp down a prey as large as itself; of thousands of tiny and colourful gobies, shining and glimmering like lost jewels on the sandy sea bottom, peeking from their burrows, silently and mysteriously communicating their otherworldy talk to the blind and forever busy shrimps which share their underwater lairs.
And of course, more than anywhere else, this is the unparalleled kingdom of the nudibranchs, those ravishingly colored sea slugs which incessantly prowl the sand and coral bottom by the hundreds, coming in an amazing array of species (many yet undescribed), all perennially looking for food and sex. And there's even more to admire: rare blue-ribbon eels spasmodically twist and turn their electric azure bodies out of their holes, minuscule dragonets hop among the coral rubble, psychedelic mandarinfish frantically mate for a few precious seconds in the haze of sunset, while perfectly camouflaged crocodile fish lay in ambush on he sand and among the corals, their massive body exquisitely decorated with oriental carpet-like complex motifs.
All dive spots are extremely close and can be reached in just a few minutes by speedboat (some of them, actually, just by swimming from the dive center pier): the diving in Kapalai (insert link to http://www.dive-malaysia.com) is so easy and shallow that it can be considered ideal for the newcomers to the sport, being extremely satisfying at the same time for the very experienced. Ketrick Chin, the long-standing resort manager, is a very nice fellow and a good underwater photographer, and he's always around ready to help – talk to him to find out about the latest critter news. He was incredibly helpful and a joy to work with while we were working on our best selling book A Diver's Guide to Underwater Malaysia – Macrolife.
AWAY FROM IT ALL


In any case, those who are at last satiated with the tiny marvels of the macrolife of Kapalai can, in just a few minutes more, dive at will both in Sipadan (where big fish and turtles abound) or at Mabul (whose silty and muddy bottoms offer different and equally pleasant opportunities to the lovers of "muck diving"). And those who just want to relax and rest between the dives may take advantage of the cleverly thought-out balconies of the bungalows, which offer the total privacy so much sought out by the lovers of sunbathing. We have been going back to Kapalai at least once a year since we first visited the place for the first time, almost fifteen years ago, and yet we keep on discovering new critters on every trip: the magic is still the same!
Articles and all images © Andrea & Antonella Ferrari & DivePhotoGuide.com
RELATED CONTENT
Be the first to add a comment to this article.
Newsletter
Travel with us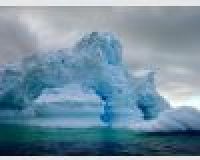 Antarctica
Plan Your Adventure >
Featured Photographer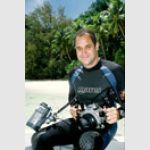 Bernardo Sambra
Expert Photographer
Bernardo is a Peruvian underwater and wildlife photographer who has been diving the world for more than 20 years. With the fusion of his passions, photography and the underwater world, he has developed a particular way of...