Underwater Video with a DSLR: From Pre-production to Post-production

It takes more than sophisticated gear and the appropriate camera settings to produce high-quality underwater videos. Filmmaking is a deliberate process, comprised of three stages: pre-production, production, and post-production. No stage can be neglected, as each plays a vital role in your final product. Sure, you can just "run 'n' gun"—a term used in the corporate video industry when someone starts recording with little or no strategy—and hope to get a sufficient amount of quality video to stitch something together. Your unedited clips might be good enough to share on social media, but it's unlikely you'll be able to tell a cohesive story or create a captivating piece without investing time in all three stages.
It's all too easy to make the mistake of going on a dive trip, coming home, sitting down at your computer, and then trying to figure out what to do with the footage. Stringing together your favorite clips won't result in the cohensive story you're after. If you don't plan properly, you could end up thinking to yourself: "I wish I had a shot of a giant stride to start the video" or "If only I'd recorded a sunset to end the video." You'll make post-production easier by putting some time and effort into your pre-production well before you get wet. Before you leave home, research your destination and the subjects you are likely to encounter; understand the culture, background, and history of your destination so you can integrate it into the film. These elements will help tell your story.

Fish identification books can be a valuable resource for planning your next video project. Knowing a subject's size will help you select the appropriate lens and camera settings to capture a quality clip
Pre-production: The Planning Stage
The requisite elements of planning are:
Scripting: a written outline of shots, action and dialogue
Storyboarding: similar in purpose to a script; a series of graphics or images laid out in sequence for the purpose of envisioning the totality of your project
Music selection: establishes mood, pace and overall "feel" of the project. I bring the music with me and listen to it repeatedly—it fuels my creativity and helps me visualize specific shots that may fit.
Thorough pre-production will also help you determine the equipment you'll need for the project and for that specific destination. If you will be shooting pelagics, maybe you need freediving fins or a fish-eye lens? Shooting macro in the muck? Maybe you need a diopter, muck stick or a tripod?
Only when you have a well-thought-out plan for your film will you really be ready to start shooting.
Months prior to my trip to Yap—a destination famous for its manta rays—I came across some shark images and contacted the dive operator to inquire about their shark dives and how I could maximize this opportunity. This clip was captured in Full HD (1920x1080) at 60fps
Production: The Acquisition Stage
The real reason most of us are interested in video is the fun part—acquiring the footage:
Shooting: underwater and topside
Interviews: people speaking, whether on camera or narration, enables you to convey information that supports your story
B-roll: supplemental or secondary footage that is integrated with the primary shots

Camera Movements
Shooters new to videography have a tendency to move the camera too much and too fast. Initially, the best approach is to keep the camera steady, almost motionless, and allow the movement to happen within the frame—let the subject you are filming do the moving. There should always be a reason behind moving the camera. If you elect to do a camera move, don't rush it: All camera moves should be slow, steady, and purposeful. Here is a list of the standard camera moves:
Pan: moving the camera lens from one side to another (horizontally) from a fixed position
Tilt: moving the camera lens up or down (vertically) from a fixed position
Zoom: changing the focal length, either manually or electronically. It's one of the most frequently-used camera moves and the most overused, so use it sparingly
Dolly: moving the camera toward or away from the subject
Truck: moving the camera left or right of the subject
No camera moves were needed here: The fish create all the motion needed to keep the audience's attention. This clip was captured in Full HD (1920x1080)

Camera movements can be a very effective way of introducing new information to the viewer. A simple example is starting a shot on a barrel sponge, and then slowly panning over and showing a shark swimming by. At the beginning of the shot, the viewer doesn't see the shark; it isn't until after you've made the camera move that the shark is revealed to the viewer. This technique, which is called a "reveal," is one of my go-to techniques when shooting wide angle.
The "reveal" is a simple but powerful technique for introducing a new element. This clip was captured in Full HD (1920x1080)
Post-production: The "Magic" Stage
The final stage is where all your hard-won clips come together and become your "show":
Editing: the cutting and rearranging of video
Color-grading: correcting and enhancing the video's color
Titles: on screen text to convey information
Audio sweetening: making your video sound better through the use of music and sound effects
Post-production software is dominated by two major rival applications: Adobe Premiere Pro CC (PC/Mac), with around 60 percent market share, and Apple Final Cut Pro (Mac only), with around 20 percent. Premiere Pro is purchased by subscription for $20/month for a single app or $50/month for all Adobe apps, while Final Cut Pro is a one-time outlay of $300. The pros and cons of each are heavily debated, but many see Premiere as the professional's choice, though not necessarily the easiest of the two to use, while Final Cut Pro is more straightforward to use, but not quite as powerful. As with any tool, however, it's how much you practice that ultimately dictates how successful your results will be.
Post-production software looks complex and intimidating, and it takes time to become proficient. You will need to put in many additional hours to turn your clips into a complete film
Final Thoughts
As an underwater photographer armed with a video-capable DSLR, you'll already understand the value of planning your shoot and post-processing your images. But while it's a valuable process for the photographer, it's absolutely vital for the videographer: Planning is essential in order to have a cohesive story before entering the water. Equally, without making the commitment to learn and perfect your post-production skills, your footage will remain nothing more than that.
If all this sounds like a lot of work, you're right—it is. But when you play that finished video for friends and family, you will know that all the time and effort was worth it.
---
About the Author: Evan Sherman is the owner of Seasick Productions, a full-service multimedia company that specializes in underwater imaging. Based out of Orange County, California, Seasick Productions provides on-location and studio production services around the world. His professional underwater credits include television networks, Fortune 500 companies, and numerous entities within the dive industry. Evan's recent film, "Bali Close Up," earned top honors at the World ShootOut Underwater Photo Grand Prix in Germany, Video of the Year at the ADEX Voice of the Ocean Competition in Singapore, Best of Show and Stan Waterman Legacy Award at the Turquoise Bay International Underwater Film Festival in Roatán, and Silver in the video category of Our World Underwater 2016. He is a contributor to DivePhotoGuide and a Sea & Sea Alpha ambassador. Throughout the year, Evan conducts dive expeditions and imaging workshops.
RELATED CONTENT
Be the first to add a comment to this article.
Newsletter
Travel with us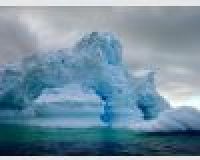 Antarctica
Plan Your Adventure >
Featured Photographer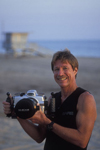 Mark Stickland
Expert Photographer
Mark Strickland's life-long interest in the sea has included over 10,000 dives and careers as a lifeguard, boat captain and scuba instructor. His passion for underwater photography has led him to many top dive...