An In-Depth Guide to Shooting with a Snoot
Coleman shrimp, Sony a7 Mark III, Sony 90mm macro lens, Backscatter MF-1 strobe and OS-1 optical snoot (f/22, 1/250s, ISO200)

By James Emery
A snoot is a light-restricting device that fits over your light source and narrows the light's distribution to a narrower beam. Snoots have been around for a considerable amount of time, and they exist in a variety of forms, sizes, and materials.
For most people using a snoot for the first time, it can be a frustrating experience. But with new technology and new designs, snoots are now much easier to handle and it's possible to get precisely the right light you are looking for. In this article, I will share my own experience and guide you through a variety of techniques for a more pleasant experience next time you go out snooting.

Why Use a Snoot?
Just about all strobes on the market have a wide beam angle of 80–120 degrees, which might be problematic when photographing macro life underwater. Most subjects can be found in the "muck" or camouflaged against the substrate when diving at macro destinations like the Lembeh Strait. When using a standard strobe, it's tough to avoid exposing the entire scene, leaving distracting elements in your frame. Advanced lighting techniques such as rim lighting can be used to isolate the subject and provide a clean, black background, butif the position of the subject is too close to the substrate, this technique is not always possible.
Snoots excel in situations like these. Thanks to the confined beam of light, you have complete control over what you want to have illuminated in the shot—as well as what you don't want to be illuminated. We can usually discover some of the most appealing subjects blending in with their surroundings, but employing a snoot allows us to preserve the emphasis on the subject without drawing attention to a distracting background.

The wide-angle beam of most strobes can be problematic when shooting macro subjects

A confined beam of light from a snoot gives you complete control over what to illuminate in the image
Choosing a Snoot
Snoots come in all shapes and sizes to suit a variety of budgets, from $10 homemade snoots made from PVC piping and wetsuit sleeves to high-end snoots with optical glass for maximum light transmission like the Retra LSD (Light Shaping Device). Prices of commercial products can be scary when initially experimenting with snooting techniques, which is why many beginner snooters turn to handmade setups. Although homemade snoots can produce the intended outcomes, they are generally unpredictable or difficult to master, leading to most people abandoning the method.
There are some excellent snoots that are suitable for both beginners and snoot masters. The Backscatter Mini Flash (MF-2) and Optical Snoot (OS-1) is one of the few dedicated strobe and snoot combos on the market. Strobes typically have a wide beam angle, but the Backscatter MF-2 has a tighter beam that is designed for macro photography. With the snoot attachment that was designed with the strobe, we can further reduce and shape the beam using circular and oval-shaped aperture inserts of varying sizes.
Because of its compact size, the MF-2 and OS-1 is a pleasure to handle underwater, and its easy-to-use features diminish the learning curve of the snooting technique. I've handed this setup to beginners and they've returned with amazing results after their first dive.
Backscatter Mini Flash (MF-2) and Optical Snoot (OS-1)

Retra strobe with attached LSD (Light Shaping Device)
Starting Techniques
There are various ways to get started snooting, which I will mention below, but first and foremost, make sure you are comfortable and stable underwater with your camera equipment. Snooting necessitates a high level of buoyancy control and micro adjustments.
Task overload can be a problem when there are so many other things to consider while diving. To make this process go more smoothly, begin with the basics. Remove any unnecessary components from your camera rig, leaving simply the snoot attached. For the greatest versatility, I recommend utilizing dual 8-inch arms and clamps. Set up your rig with the snoot on the left side so you can modify light placement with your left hand while peering through the viewfinder and adjusting camera settings with your right. This will also aid in balancing and stabilizing the equipment underwater.
Once you're underwater, select a fixed subject that's around the same size as the subjects you'll be photographing on that dive—a little rock or a discarded piece of coral will do. First, focus on the subject and get the appropriate distance, then lock off the focus. Now, set the snoot directly above the subject, and keep the same distance so that it is in focus. Take a few frames and see where the light is firing. Some snoots like the Backscatter OS-1 with the MF-2 have an LED focus light to help you point the snoot where you want it. Micro-adjust the snoot until the light hits your subject. After that, tighten and lock the clamps to ensure that the snoot stays in the same position when you find a subject to photograph.

Snooted nudibranch, Sony a7 Mark III, Sony 90mm macro lens, Backscatter MF-1 strobe and OS-1 optical snoot (f/22, 1/250s, ISO200)
The aim of snooting is to isolate your subject from its surroundings. To accomplish this, we must guarantee that our camera settings do not reveal any ambient light, obliterating all distracting elements and allowing your subject to stand out with a perfect black background.
My default settings are f/22, 1/250s, ISO100. We want a small aperture to take out as much ambient light as possible, but it will also help us get a deeper depth of field while working close to the subject to ensure it is in focus. The shutter speed should be set to the fastest sync speed possible; the faster the shutter speed, the less ambient light is exposed. Similarly, a low ISO will minimize the amount of ambient light that is exposed.

Porcelain crab, Sony a7 Mark III, Sony 90mm macro lens, Backscatter MF-1 strobe and OS-1 optical snoot (f/22, 1/250s, ISO200)
Choose the Correct Subject
Subject selection is critical when snooting because photographing moving subjects is difficult due to the snoot's limited beam of light. Stationary subjects, such as nudibranchs or ambush predators, are the easiest to work with. Speak with your dive guide and find out what kinds of subjects you may locate that stay put and aren't reluctant to swim away. Also, when practicing, don't be afraid to devote an entire dive to one subject in order to improve the skill.
If you're new to snooting, it might be preferable to hire a private dive guide to assist you—they can take your snoot off your camera rig and point it right at the subject. However, I strongly advise you not to rely exclusively on the guide. Instead, step outside of your comfort zone and do it yourself.

Nudibranch portrait, Sony a7 Mark III, Sony 90mm macro lens, Inon Z-330, Retra LSD snoot (f/22, 1/250s, ISO100)
Light Quality
The distance between the snoot and the subject will determine the snoot's light quality. All snoots have a sweet spot zone where the light quality is optimum. With the Backscatter OS-1 snoot, you can see this clearly by pointing it at the sand and seeing a circle with crisp edges—usually around four to five inches, depending on what aperture insert you're using. Moving the snoot further away from the subject creates a softer, feathery edge, but it also reduces the amount of light available. When you get closer to the subject than the sweet spot zone, the light starts to break down, resulting in poor quality and the potential for hot spots on your subject.

Additional Light Restrictors
The majority of snoots come with accessories to help adjust the light beam even more. Fiber-optic snoots come with a variety of nozzle shapes. Optical snoots, like the Backscatter OS-1, come with various sized aperture inserts that slide into place. With the ability to vary the diameter of the light beam, you can shoot a wide range of subjects without having to modify the position of the snoot. With the Backscatter snoot, you get oval-shaped aperture inserts in addition to the standard circle-shaped aperture inserts. This is desirable in order to ensure that longer subjects are appropriately lit.
Oval and circular aperture inserts vary the diameter of the light beam
Snoot Positions
After you've mastered the fundamentals, you'll want to progress to more complex snoot positions. There is no right or wrong way to place your snoot, and I encourage you to experiment and try new things. I've included a few typical positions that I prefer to utilize below.
The majority of snooters begin with this position, where the snoot is placed immediately above the subject. This will cast a spotlight on the subject, creating natural shadows beneath it, while also illuminating part of the surrounding substrate. Although displaying a subject's habitat can be a desirable effect, top-down lighting produces high contrast shadows and does not necessarily present the environment in its best light.

Spotlit flamboyant cuttlefish, Sony a7 Mark III, Sony 90mm macro lens, Backscatter MF-1 strobe and OS-1 optical snoot (f/16, 1/250s, ISO100)
This is my most used position. The idea is to point the snoot down at a 45-degree angle to the subject. In comparison to the top-down position, this placement produces less contrast and shadows. This position is ideal for a variety of looks. Portraits may be striking, especially when combined with a bullseye composition for maximum impact. Make sure to employ the various shapes and sizes of aperture inserts to illuminate only the subject and nothing else. Alternatively, you can use an insert with a larger aperture to include the subject's environment.

Frogfish 45° portrait, Sony a7 Mark III, Sony 90mm macro lens, Backscatter MF-1 strobe and OS-1 optical snoot (f/22, 1/250s, ISO400)
This is an excellent position for highlighting a subject with appendages or hair, such as a hairy frogfish. We want the snoot to face the subject from the side, at a 90-degree angle from your housing. This works best with the snoot pointing directly at the subject's head and in a side profile. This casts shadows in a unique way, but the end result is a dynamic and textured shot.

Side-lit hairy frogfish, Sony a7 Mark III, Sony 90mm macro lens, Backscatter MF-1 strobe and OS-1 optical snoot (f/22, 1/250s, ISO200)
Backlighting with a snoot is ideal because you can control the dispersion of the light so that it only hits the subject, reducing any lens flare, but this is also one of the more difficult positions to set up correctly. Ask your dive guide or a buddy to hold the snoot for you for the easiest method, or if you enjoy the challenge and don't have a willing partner, begin with the "Starting Techniques" outlined above, but with the snoot behind the subject.
Positioning yourself precisely opposite the light, with your subject in the middle, will stifle your camera's autofocus and produce a difficult-to-manage light path. It's preferable to bring in the snoot from an angle so that you have more control. Because you will have extended strobe arms in this position, it is critical that you tighten your clamps to keep the snoot in place.

Backlit coral goby, Sony a7 Mark III, Sony 90mm macro lens, Backscatter MF-1 strobe and OS-1 optical snoot (f/16, 1/250s, ISO400)
Once you feel like you have mastered a single snoot, you can take snooting to another level by incorporating another snoot. For this technique, you'll use two snoots—a "back light" and a "fill light"—to bring back detail on the subject in backlit photographs. Let's designate our left snoot as our back light and our right snoot as our fill light. Following the techniques explained in "Backlighting," adjust the left-hand snoot accordingly. Now position the fill light depending on what part of the subject you wish to illuminate. For instance, this could be the entire body or just the eye.

Ribbon eel shot using the "back and fill" technique, Sony a7 Mark III, Sony 90mm macro lens, Backscatter MF-1 strobe and OS-1 optical snoot (f/22, 1/250s, ISO400)
Creative Approaches
Snoots are great for improving your light management and getting a beautiful black background, but they're not just for that. We can also use a snoot to be more inventive. I've included a couple of suggestions below.
As the name implies, you get close to your subject. Using a standard strobe can complicate the process of exposing your subject properly due to the size of the strobe. The compact size of a snoot like the Backscatter OS-1 is ideal for ensuring adequate illumination while avoiding lens flare.

Close-focus wide-angle octopus, Sony a7 Mark III, Canon EF 8–15mm f/4L fisheye lens, Backscatter MF-1 strobe and OS-1 optical snoot (f/14, 1/50s, ISO200)
For this method, you can utilize a slow shutter speed to create a blurred motion background. The technique is the same as if you were snooting a standard subject, but the trick is to whip-pan the camera right after you push the shutter. To ensure that the snoot illuminates and freezes the subject in the frame, make sure the flash is set to first curtain sync. The ambient light will be exposed as a fuzzy texture due to the slow shutter. Setting the shutter speed between 1/10s and 1/4s produces the best results.

Slow shutter snake eel, Sony a7 Mark III, Sony 90mm macro lens, Backscatter MF-1 strobe and OS-1 optical snoot (f/22, 1/6s, ISO100)
Color filters for artistic effect can add a new dimension to your snooted image. To provide a new look to familiar subjects, employ different colors for front-lighting or backlighting. You can combine color filters with conventional white light or even use several different colors. For a new aesthetic, add other objects in the backdrop and illuminate those secondary subjects.

Purple-tinged moray, Sony a7 Mark III, Sony 90mm macro lens, Backscatter MF-1 strobe and OS-1 optical snoot, Backscatter Color Filter System (f/22, 1/6s, ISO100)
RELATED CONTENT
Be the first to add a comment to this article.
Newsletter
Travel with us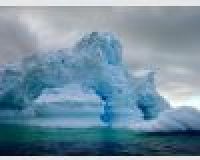 Antarctica
Plan Your Adventure >
Featured Photographer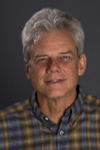 Burt Jones
Expert Photographer
Burt has been an underwater explorer for forty years and an image maker for twenty. His work has taken him around the world on assignments as diverse as photographing the planet\'s longest underwater cave in Mexico and...