TTL Exposure Control
All DSLR cameras have a sensor that determines the proper amount of strobe light required to achieve a proper exposure, and squelches (cuts off) the strobe at the appropriate point. This is referred to as Through-the-lens (TTL) exposure control. TTL technology is proprietary to each camera manufacturer and not innately designed to work with underwater housing and strobe systems since each manufacturer's proprietary system is designed to work with their own flash systems. Underwater strobe manufacturers have solved this issue by developing TTL converters.

TTL for Macro Photography

TTL is particularly useful in macro photography, and helps to eliminate the variable of your strobe power. Although TTL can prevent over exposure, it cannot however prevent under exposing an image if the strobe dumps at full power and your aperture is not open enough to collect enough light for a proper exposure. Many strobes have an audible or visual TTL confirmation, which would let you know that a TTL exposure has been achieved.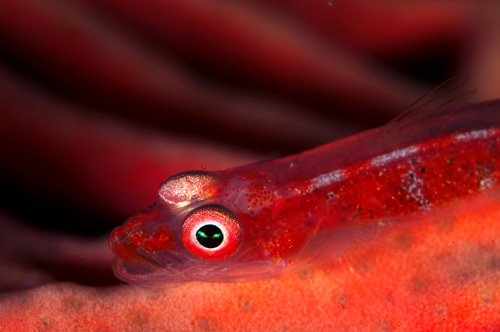 Let it be known - TTL is not perfect! The sensor reads the exposure in the center of the frame, so if the subject matter in the center of the frame is overly reflective or overly dark in comparison to the rest of the frame, the TTL controlled exposure will still not be correct.
TTL and Wide Angle Photography

When shooting wide angle underwater photography, you are balancing a background exposed by ambient light with a foreground subject lit by your strobes. If the foreground subject is not in the center of the frame, which is often the case if you follow the rule of thirds (see Composition for more), the TTL meter will not squelch the strobe appropriately and you may over expose the foreground. Often it is more beneficial to shoot wide angle in manual exposure mode without TTL for this reason.

When shooting close focus wide angle, where the subject may fill a good portion of the frame, including the very center of the frame where the TTL sensor reads exposure, TTL would work just fine.
Continue to Advanced Lighting Techniques
RELATED CONTENT
Be the first to add a comment to this article.
Newsletter
Travel with us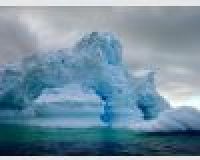 Antarctica
Plan Your Adventure >
Featured Photographer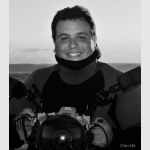 Daniel Botelho
Expert Photographer
Daniel was born at Rio de Janeiro,few steps from Copacabana Beach.Growing with the sea and with the rainforest around, he found in the wildlife photography a mission and work.Photojournalist,he is always trying to go beyond of...