Strobe Arm Guide for Underwater Photography
When it comes to putting together your underwater photography setup, choosing your strobe arms might not be a priority. After all, you're probably focused on selecting a camera, lenses, and a good set of strobes. So, your strobe arms are probably a second thought—you might just use the arms that came with a housing kit from years ago.
Strobe arms may be one of the most underappreciated pieces of underwater photography equipment, but they are critical for successfully lighting your images. In this guide, we break down the different types of strobe arms available, and lay out some suggestions for finding out what configuration is right for you.
Why Do I Need Strobe Arms?
For almost anyone reading this article, strobe arms are a must for lighting underwater images properly. Using an on-camera flash as a sole light source is ineffective: There simply isn't enough light to expose most underwater subjects and its proximity to the lens produces backscatter. So, strobes are the way to go.
Strobe arms allow you to precisely position your strobes for any circumstance you encounter. Most importantly, having longer arms allows you to move your strobes further away from the camera lens, avoiding backscatter in your wide-angle photography. But longer isn't always better: You don't want arms flying everywhere when trying to bring strobes in for macro photography or creative lighting techniques.
Strobe arms range in size from a few inches (pictured above) for purposed like macro video, to several feet for lighting up wide-angle scenes
Types of Strobe Arms
For a long time, strobe arms were created in the same ball-and-joint style. And they did (and still do) serve a vast majority of underwater photographers well. But, in the last decade, we've seen the emergence of a second type: flexible arms. Here's a breakdown of the two.
Ball-and-Joint Arms
These are by far the most common types of arms, and are made by dozens of manufacturers. They typically come in standard lengths of 5 inches, 8 inches and 12 inches. Each features a ball at the end, which can be connected to another arm, housing handle, or strobe via a clamp.
Advantages: Most common, many options, and relatively inexpensive
Disadvantages: Can be hard to maneuver
What to Look for: Although the market is flooded with traditional ball-and-joint arms, they aren't all created equal. Look for those with lightweight but sturdy construction from materials like aircraft-grade aluminum
Mike Haber, from the Jim Church School of Underwater Photography, uses traditional ball-and-joint arms for wide-angle work
Flexible Arms
Although traditionally used for underwater videography, flexible arms are making a push into the still photo market. The main argument is the versatility and ease of use of these arms: There's no need to tighten and loosen clamps when you want to reposition strobes. However, some feel that flexible arms don't hold up in rough conditions.
Underwater video pro Evan Sherman prefers flexible arms for his setup because of their simplicity and versatility
Advantages: Versatile, easy to use, and can be turned into an impromptu handle for your camera
Disadvantages: Not meant for strong currents, and might not be sturdy enough for larger, pro-level strobes
What to Look for: When choosing flexible arms, make sure to look for those that are as sturdy as they are flexible—they will hold up better in rough conditions
SeaLife's Flex-Connect flexible arms attach easily to their camera setups, all the way up through "big rig" DSLRs
Adding Buoyancy to Your Strobe Arms
Using larger cameras can add significant weight, adding strain to your wrists and making it more difficult to maneuver underwater. Adding buoyancy through your arms will reduce the weight of your system underwater. This is advisable for systems that are heavily negative at depth—especially lens/port configurations where there is little airspace inside the housing to provide buoyancy.
There are three ways to add buoyancy through your arms. The first is to purchase arms specifically designed to accept buoyancy floats. These will work with a wide range of buoyancy floats, varying from a tiny amount of lift to a significant amount of lift. The second option is to find buoyancy floats that fit standard strobe arms. These will have fewer options in terms of the amount of buoyancy provided by each float.
A diver has attached additional floats to his traditional ball-and-joint arms to provide buoyancy while photographing sharks off of Rhode Island
The final option is to use dedicated buoyancy arms. The idea is simple: a sealed pocket of air inside the metal arms provides buoyancy to your rig. The amount of lift provided differs between manufacturers, from just enough to make the arms buoyant, to one pound of lift to your entire rig. Some manufacturers even offer different buoyancy amounts for the same arm length. The downside to these arms is that they have a preset amount of buoyancy that cannot be adjusted to meet specific situations, and they can be rather bulky.
Another photographer is using self-contained buoyancy arms, which reduces the stress on the wrists while waiting for sharks to arrive during long periods in the water
Strobe Arm Connections
Using traditional ball-and-joint arms requires clamps. The right clamps is an important—but often overlooked—component of your arm setup. After all, you will likely be adjusting these clamps dozens (if not hundreds) of times on a single dive. Clamps, of course, are not required for flexible arm configurations.
With this in mind, the most important quality for your clamp is an ergonomic design you find intuitive. Each tightening mechanism is shaped slightly different. Some prefer a round wheel, while others like the flattened, sometimes S-shaped control.
You use your clamps dozens of times on a dive, so it's important to choose those that are easy to both tighten and loosen
Keep in mind that clamps are workhorses for ball-and-joint arm setups, and will take a beating even with the best care. For this reason, we recommend spending more on clamps from the higher quality manufacturers. Regardless of this, make sure to soak in fresh water after use to avoid rust on the screw mechanism or springs.
Most photographers use dual ball joint clamps, meaning a clamp that accepts two arms. However, some photographers like the new triple clamps, as they allow you to attach two arms, plus the addition of a focus light or GoPro.
Don't forget about attachments: Some arm manufacturers produce handy "lens caddies" that attach to your arms and hold wet lenses when not in use
Selecting Strobe Arm Length
Strobe arms come in a variety of lengths, making it possible to customize your setup to suit specific needs or conditions. There are no "correct" configurations, but there are some limits. For example, you should have a maximum length of a single flex arm of 18 inches, as the arms will be unstable at greater lengths. Here are some other recommendations based on shooting situations:
If you don't want to purchase all sorts of arm lengths and are looking for the most versatile setup, consider a configuration of 5+8 inches (per strobe), with the shorter length mounted to the strobe and longer one to the housing. This offers a good working length for the strobes for macro, super macro, and close-focus wide angle, while also allowing the camera to balance easily on the camera table.
A photographer uses traditional ball-and-joint arms with buoyancy floats to photograph a blue shark
Tips for Choosing the Right Strobe Arms
Upgrade from Kit Arms: Oftentimes your first housing will come as a kit, along with a tray (or handles), arms, and clamps. While this is an attractive offer in terms of finance and simplicity, it should not be a permanent solution. The manufacturer probably specializes in housing design—arms and clamps, not so much. Invest in high quality arms from a company that specializes in these products. A good indicator is an extensive line with lots of options for different buyers.
The arms that come "for free" with your underwater housing kit probably aren't the best quality. It's a wise investment to spend a little more for a product made by a company that specializes in arms and clamps
Consider the Multifunctionality: Arm accessories are becoming increasingly common. If you might want to attach floatation devices, make sure they exist for the arms you choose. Also, for compact shooters, some arm manufacturers make wet lens "caddies"—a convenient way to store your wet lenses when not in use.
Consider Your Photography Focus: As you can see from the chart above and the diversity in arm types, there are a ton of configurations available. But that doesn't mean you need to invest in them all. Maybe you do macro photography, the vast majority with a heavy DSLR—short buoyancy arms might be the way to go. If you have a more buoyant system and like to take reefscapes in shallow water, consider long and lightweight ball-and-joint arms. Like to shoot both stills and video with your compact camera? Then flex arms make the most sense.
Personal preference is king when choosing strobe arms. For example, if you like to frequently remove strobes for creative back/side lighting, consider a product that snaps on and off with ease, like these SeaLife Flex-Connect arms
Final Thoughts
For all we can tell you in this article, most underwater photographers find their preferred arm configuration through trial and error. All of the advice above is a great place to start your search, but if you find your setup just isn't cutting it, don't be afraid to experiment with new types and lengths of strobe arms.
RELATED CONTENT
Be the first to add a comment to this article.
Newsletter
Travel with us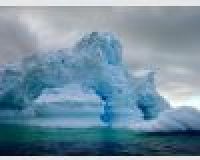 Antarctica
Plan Your Adventure >
Featured Photographer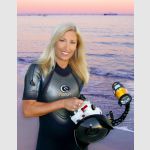 Tracy Kahn
Expert Photographer
Tracy has a unique specialty of shooting people underwater. She uses state of the art underwater digital equipment, as well as a variety of lighting techniques to create stunning, high quality underwater images. After years of...