Photographing Orcas
A female orca and her calf cruise the dark waters looking for prey

By Andy Schmid
Every fall and winter, enormous schools of Norwegian herring migrate from the open ocean to the main wintering areas off the coast and in the fjords of northern Norway, before they start heading south along the Norwegian coast, where they will spawn in February and March. This attracts large numbers of big predators such as orcas and humpback whales.
The fact that the area where this is happening is above the Arctic Circle, combined with the time of year, makes the conditions challenging. First, the hours of daylight are limited. From around the November 25th until mid-January, it's the time of the polar nights, and the sun doesn't even rise above the horizon. There are still a few hours of twilight during this period, which can be surprisingly bright on clear days. But in general the window for photography is very short and knowing how to adjust to low-light conditions is key.
On top of this come the Arctic conditions with very cold temperatures, often well below 32°F, sometimes strong winds, rough seas, and even snow. The water temperature is around 39–41°F. We're not talking about your typical tropical ocean photography experience here, but a rather harsh low-light environment.

Orcas in front of Norway's stunning shoreline on a clear day in early December
Underwater Encounters
The earliest orca sightings in the area usually happen between mid-October and early November, and the last sightings between mid- and end January. While great encounters are possible during this whole period, the best window of opportunity for photographers is before the polar nights start around November 25th.
There are mainly two types of encounters in the water—swim-bys and feeding situations. Of course, orcas working and feeding on a baitball in a group effort is what every underwater photographer that travels to northern Norway would love to shoot. However, it is not an experience everyone will have. Personally, I didn't see a baitball feeding situation until I traveled to Norway for the third consecutive year.
If you are lucky enough to have the opportunity to be in the water while this happens, you will immediately realize how hectic everything is. The sea quickly fills up with scales, bones and blood from the herring, which quickly affects the visibility. Meanwhile, the orcas constantly push the baitball, sometimes making it impossible to keep up with them. And then there are the humpback whales that are known to sneak up on orcas and lunge feed from deep below a baitball—sometimes stealing it all in just a few seconds and leaving nothing behind but a sea full of scales.
What's really surprising to see is that orcas don't just swallow the whole fish after they swim into a baitball and stun some herring with a tail slap. They actually carefully pick up one by one, filleting them and spitting out the head and bones.

A large bull working and feeding on a baitball

A male orca spitting out some bits and pieces after filleting a stunned herring

A humpback whale coming up from underneath a baitball to grab a mouthful of herring

Humpback whales diving back down into the scale-filled sea after lunge feeding

Baitballs are very exciting and will probably give even the most experienced ocean adventurers an adrenaline rush. If you ask me, though, swim-bys potentially hold more promising photo opportunities and produce more intimate encounters.
Swim-bys—where orcas just briefly swim by you—can happen in many situations. Sometimes, it's just one or a few individuals; sometimes they can be in groups of 15 to 20 animals. Often, the orcas clearly take note of divers in the water but just carry on doing what they do, not bothering you at all. In other situations, they dive before reaching the people in the water, clearly signaling they want to be left alone—which needs to be respected by leaving the water.
The best situations, however—and those that I personally keep coming back to Norway for—are the encounters where one or a few particular individuals become curious and approach you in the water, sometimes swimming away, turning around and coming back multiple times.

A female and a male orca swimming away from the rest of the pod to check me out

Two curious juvenile orcas swimming by very close on a dark day

A female orca presenting me with a jellyfish snack like she wanted me to share in the feast

The above photos all have one thing in common: the lack of actual sunshine penetrating the water and illuminating the scene and subject. That's because it is a really rare thing to experience, given the few hours of potential sunshine before the polar nights start in late November. Everything needs to align for this to happen. It needs to be a clear day. Orcas or humpback whales must be found in time while the sun hits the water and they have to allow us in the water. In addition, an encounter must be in a place in the fjords where the surrounding mountains are not cutting off the low sun. Over the years, I've had these factors come together only a few times, but when they do, it's pure magic, with the most stunning sunbursts in the water.

A rare sunburst penetrates the water and provides the perfect backdrop for orca mum and calf

Sunbursts provide opportunities for unusual creative shots
Tips and Techniques for Photographing Orcas Underwater
To get the most out of in-water encounters in northern Norway, I recommend opening your lens all the way to allow as much light as possible to hit the sensor. In my case, that's f/4, but if your lens opens even wider, go for it. Combine that with a fast enough shutter speed not to get motion blur, while again allowing as much light as possible to hit the sensor. I normally use 1/160s, sometimes 1/125s.
I've not had any creative experiments with aperture or shutter speed turn out nicely in these waters, so I don't play around a lot with these settings. What I constantly change is ISO. I never go below ISO 1000 and go as high as ISO 12,800, depending on the ambient light. I initially tried Auto ISO, which was recommended to me by other photographers that had been to Norway, but that never worked for me, as the camera tends to set the ISO much higher than I personally would. Even if images turn out too dark at first, I find that I can still get more out of them when I edit them. Enhancing the brightness will enhance the noise, but if the ISO was too high in the first place, the noise will already be there and potentially ruin a shot.
So, my ultimate recommendation is you use your camera in manual mode, try the above aperture and shutter speed settings, and then play around with the ISO while concentrating on composition. Always start shooting as soon as you're in the water. Take shots of other people in the water, the water surface or even your feet, and immediately adjust your ISO for an exposure that seems about right when you see an image on your display. This all needs to happen quickly while swimming and focusing on a potential encounter.

A female orca showing off a piece of jellyfish in her mouth

Another factor for great results is getting close encounters. It is mostly up to the animals to decide whether you can have it or not, but with the right gear, you can sometimes get a little closer, maneuver faster and position yourself easier.
Most operators will offer you an Arctic drysuit that you can use. These suits will keep you warm but are really buoyant, which means that they will slow you down a little when you have to swim a lot and they won't let you dive down. Investing in an Arctic freediving wetsuit will make you quicker in the water and allow you to dive. Just be aware that you will get wet! You need to be prepared mentally and physically for this, given that you're sometimes constantly in and out of the water for several hours with very cold water temperatures and subzero outside temperatures.

A large male orca swims by and comes extremely close
Topside Encounters
Observing orcas and humpback whales from the surface is just as spectacular as underwater, with Norway's colorful Arctic skies and snowy mountains creating the perfect backdrop for stunning photos. I recommend bringing a separate topside camera with a zoom telephoto lens and having it ready at all times.
For topside photography, I use a 100–400mm lens and have found manual mode with Auto ISO to work best. Noise is much less noticeable in topside photos, so you can let the camera adjust ISO to get a good exposure. Again, my starting point is an open aperture plus a fast shutter speed. A setting between 1/1250s and 1/2000s should ensure your images are tack sharp.

Humpback whales lunge feeding

Part of a pod of orcas on a late afternoon

Humpback in the Arctic light

A male orca under a stunning pink sky

Humpback whales exhaling, their blows illuminated by the sun

A large male orca porpoising
Final Thoughts
Orcas are among the least-photographed big animals in our oceans. While they can be sighted in tropical seas, chilly Arctic waters, where the whales come to feed, are among the best places for reliable encounters. But getting good images—when there are scant few rays of sunshine—depends on being in the water at the right time, shooting at high ISO settings, and having a fair amount of luck on your side. But when everything comes together, the results can be epic.
While in-water encounters are what every underwater photographer hopes for, it can be really difficult to get in the water sometimes due to various factors such as rough seas or animal behavior. Make sure to have a separate topside camera with a decent telephoto zoom ready, so you can make good use of extended surface intervals and capture those awesome orcas and humpbacks against Norway's breathtaking backdrops.

---

If you're interested in seeing more of Andy's awesome images or even joining him on an expedition to Norway one day, check out his Instagram page or contact him via his website, www.andy-schmid.com.
RELATED CONTENT
Be the first to add a comment to this article.
Newsletter
Travel with us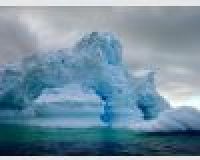 Antarctica
Plan Your Adventure >
Featured Photographer
Stephane Bailliez
Photographer
I started doing underwater photography while on a 1-year round-the-world diving/backpacking trip in 2003, shooting with a P&S Olympus C4000/C5050 in a Olympus housing. I'm only shooting DSLR since 2008 and 1 trip a...