A Photographer's Guide to Digital Storage
One thing that all photographers have in common is that they need a system to back up their photos. We can take more images in a short amount of time than ever before—but with this ability also comes the need to have a concrete solution for storing and backing up your pictures.
There are many different workflows for backing up your images, and ultimately you will have to find the system that works for you. The following guide can be adapted and customized to suit your needs, but it's a good starting place for how to safely get your photos from the field back home.
Why Back Up Your Underwater Images?
Fact: Your hard drive will fail.
There's even a figure that estimates when your hard drive will fail: mean time between failures, or MTBF. Manufacturers often claim that their hard drive's MTBF can span decades. But this assumes that you use your hard drive in a near-ideal environment.
Of course, as underwater photographers, the majority of our images are made and initially stored in less than "ideal" conditions—from the humid air of the tropics to the risks of airline baggage handlers. That's why it's critical that underwater photographers establish a secure backup workflow.
Equipment Needed:
Laptop computer
High capacity memory cards (32 GB+)
Memory card reader
Two external "field" hard drives
"Home drive" (RAID system or single external drive)
Cloud backup service (optional)
Selecting Digital Storage Equipment for the Field
There are countless companies making countless varieties of external drives, but since underwater photography takes us to some pretty rough-and-tumble places, stick with the more durable types. Some hard drives that have favorable reviews across the Web are:
Rule: Your images must be stored in at least TWO separate places.
Therefore, you should bring at least two external hard drives on every trip. The size of the hard drives you bring depends on several factors:
Number of images that will be stored
Size of image files
Length of trip
Here's a simple way of calculating your expected storage needs for a 10-day liveaboard with four dives per day using a Nikon D810 (35 MB per image).
(10 days) x (4 dives) x (200 images per dive) x (35 MB per image) = 280,000 MB or 280 GB
This means you'll need at least 280 GB of free space on each of your travel hard drives. A pair of 1 TB drives is a good place to start as that's plenty of room for most short trips and in most cases will last several trips.
Backing Up Your Images in the Field
At the end of each day, you'll want to back up your images. That means transferring them from your flash memory card to your two external hard drives. You'll want to make identical copies of all your images on each external drive and you'll need to use your laptop as a proxy to transfer the photos from the memory card to the external drives. Using a card reader (either built in to your computer or separate) is much faster than plugging your camera into the laptop via USB and means you don't have to fully remove the camera from the housing, just the memory card.
If you're using Adobe Lightroom as a way to organize and edit your images, you can automatically back up your photos onto both hard drives during import. Move or copy the images from your memory card to hard drive 1 and make a second copy to hard drive 2. It's a good idea to physically label your hard drives to keep things easy, either with a label maker or a piece of masking tape and a Sharpie.
Alternatively, you can manually duplicate the images on both external drives by having them simultaneously plugged into your laptop. You can also daisy-chain your drives by plugging one of the drives into your laptop and plugging the second drive directly into the first. Once your images are safely on both hard drives, you can format your card.
Note: We don't recommend you use your laptop's internal hard drive to store your photos, as it's limited in capacity and a hard drive that's nearly full will slow down your computer. There's always the possibility that one of your external drives will fail while in the field or on the way home. In this case, you can back up the unharmed files on the second drive onto your laptop. In extreme emergencies, you can also use empty memory cards to store your most important images.
Transporting Your Images Home
Rule: Never keep your backup drive in the same place as the original.
Don't keep both of your external hard drives in the same bag when travelling. If the bag gets stolen, seized by airport security, or damaged, you will lose both drives. Separate your external drives into each of your carry-ons—perhaps one into a photo bag and the other in a personal bag. The extra-careful photographer could use a third hard drive for backup and keep this in checked luggage.
Transferring Your Images to a "Home Drive"
Once you've arrived back at your home base, it's time to transfer the images from your external drives to your "home drive." This is the primary hard drive you'll keep all your photos on located at your home base. Most people use either a single, large-capacity external hard drive (more than 2 TB) or a "RAID" system of multiple drives.
RAID (Redundant Array of Independent Disks) is a system for combining multiple physical drives into a high-capacity, faster-speed functionally-single drive. The added bonus for photographers is that RAID can be configured in different modes for backup and performance. Here are the two most popular RAID modes for photographers:
RAID 1: This mode places the emphasis squarely on security, by disk mirroring. If one disk fails, you will have a mirror copy on a second, third, or more (depending how many disks are in the system). The downside is that this mirroring can cause slower performance and takes up more space (two 250 GB hard drives only count as 250 GB of space as opposed to 500 GB).
RAID 5: This is the most common configuration, as it provides redundancy and improved speed by spreading backed-up data across three or more disks. If one starts to fail, data is recreated and distributed on another drive automatically.
Backing Up Your Primary Home Drive
Remember, you need to have your images backed up in two different places, so you must also back up your home drive. There are a number of options on how to back up your home drive. The key is that the backup is kept in a separate physical location. For example, even though a RAID system provides speed and redundancy within itself, it is still vulnerable to physical damage (being dropped, fire, flood). Having a backup is even more important for a single external home drive, which has no redundancy for disk failure.
There are three options depending on what type of drive or RAID mode you are using for your system:
1. One way to back up your home drive is to use your pair of travel drives. Because these travel drives are mirrored, they will both run out of space at the same time. When this happens:
Keep one of the external drives as a back up for your primary home drive.
Format (erase) the other drive for future trips.
Purchase an identical drive to serve as a mirror for your now-empty travel drive.
You can repeat this process when you run out of space again—this time replacing the older of the two drives.
2. You can buy another high capacity external hard drive that is kept in a different location than your primary home drive, and use one of your travel external hard drives to transfer files from the home drive to the backup. This allows you to format your external hard drives before each trip. (Remember not to format both of them until you have a copy on both your home drive and your backup drive!)
3. If you are using RAID drive in Mode 1, where each drive is a mirror copy, you can rotate between three drives, swapping one out and keeping it off-site. Each month, remove one of the RAID drives and replace it with the off-site drive.
Optional Cloud Backup
Cloud storage allows photos to be saved in virtual servers away from your home drive, and can be accessed anywhere Internet is available. It can provide a tertiary backup to your physical drives and allows you to easily share the files. Cloud storage services include Dropbox, Adobe Revel, and Google Drive.
The capacity that cloud storage providers are offering keeps increasing. Currently, Google Drive and Dropbox offer affordable 1 TB storage options. Active shooters will quickly fill this quota and should consider storing just "keeper" images, whether in PSD, high-res JPEG, or TIFF format. In addition to providing peace of mind in a disaster scenario, keeping these images in the cloud means you can access them from virtually anywhere.
Conclusion
There is no "right way" to back up your images. We each have different cameras, goals, and budgets—all of which factor in the appropriate way for backing up. This guide provides several effective backup methods. No matter which you choose, keep in mind three key takeaways when planning your image backup workflow:
Your drives will fail—you need to have your files in at least two locations.
Never keep your backup in the same place as the original.
The worst way to start backing up correctly is by learning the hard way.
Newsletter
Travel with us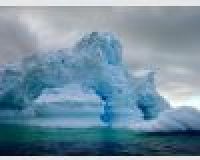 Antarctica
Plan Your Adventure >
Featured Photographer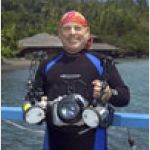 Rod Klein
Expert Photographer
Rod Klein is a digital artist, photographer, videographer, web designer, and writer. Earning a Master of Fine Arts Degree in photography and video from UCLA Rod also studied at the prestigious Art Center College of Design in...