Over-Unders in Temperate Waters
It may seem strange, but temperate coastal marine environments are actually much more productive than their counterparts in the tropics. This productivity supports a rich variety of marine life, as many scuba divers know. Britain's coastline is no exception, with brightly colored nudibranchs, giant jellyfish and even basking sharks possible to see close inshore.
Some tourists—even seasoned divers—remain totally unaware of the diverse range of marine life just feet from the shore. With this in mind, I thought it would be interesting to take a selection of split-level images specifically offshore from popular UK holiday spots to hopefully inspire people to venture a bit deeper, even if it's just a couple feet below the surface.

Pebbles in a tide pool in Dorset, UK
Why Split-Shot Photography?
Over-under (or split-shot) photography is a useful technique to connect topside viewers with what lies underwater. I chose recognizable coastal features to be shown in the top half of the frame, with the underwater level displaying a less familiar perspective of the coastal zone. The topside portion also shows the viewer that the image was taken just below the surface at an accessible location near the coast rather than a mysterious location miles offshore.

Tourist relaxing by a rockpool full of anemones in Kimmeridge Bay, Dorset, UK
Shore crab in a tide pool near Swanage, Dorset, UK

Over-Unders in Tide Pools
I have found tidal rock pools to be one of the best locations to apply split-level photography. Adverse conditions in coastal environments can sometimes make underwater photography in the open sea impossible or at the very least problematic at times. In particular, storms and plankton can create poor visibility and lots of unwanted backscatter.
However, visibility is usually much better in tidal pools. This is because unlike tropical seas, many temperate regions have large tidal ranges and so pools can be cut off from the sea for many hours on end. This has the advantage of allowing sediment and particles in the water column to settle.
Tide pools are also a microcosm of the surrounding seas and full of interesting subjects to incorporate into split-level images. Several marine species such as blennies can be surprisingly curious towards your camera. Other, more-timid species would sometimes become familiar with my presence and move out from their hiding places under rock and in crevices. Patience, luck and (above all) some warm clothes is often required in these situations.

Territorial blenny attacking a juvenile brown crab
Early morning at Durdle Door on the Isle of Purbeck, Dorset, UK
Temperate Split-Shot Subjects
Shallow reefs accessed by snorkeling also provided plenty of good opportunities for split-level shots, particularly on days with lots of ambient light. I tried to coincide visits with tide periods when water levels were lowest, making interesting marine habitats such as kelp beds as close to the surface as possible. I also found that calm days with a gentle, rolling swell helped to create an interesting shape to the waterline.
Jellyfish species make good subjects as they are often found conveniently floating near the surface. In the absence of mobile species, colorful anemones, starfish and other sessile animals occurring in tide pools and shallow reefs can make interesting subjects.

Common starfish on a shallow mussel bed in Lyme Bay, Dorset, UK
Scallop washed up after a storm in Kimmeridge Bay, Dorset, UK

The shapes and colours created by the sun flickering over pebbles, seaweeds and shells can also add an interesting dimension to the underwater part of the split image. In some of the shots I used arches and other distinct geological formations to add interest to the top portion. I also found the presence of people in the background enjoying the coast helped create a sense of atmosphere.
Shooting split-level shots in shallow temperate areas can be rewarding in its own right, and also potentially provide photographic opportunities when conditions prevent scuba diving further offshore. Like all temperate underwater photography, good planning is important, as the presence of many species inshore is seasonal and environmental conditions such as weather and tides are highly variable.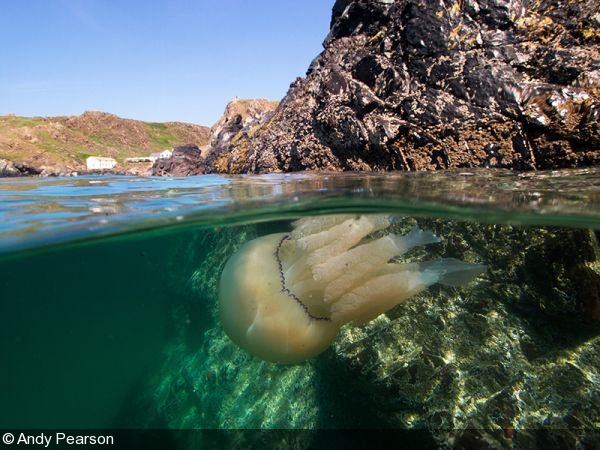 Barrel Jellyfish in Kynance Cove, Cornwall
Paddleboarder at Sennen Cove, Cornwall
RELATED CONTENT
Be the first to add a comment to this article.
Newsletter
Travel with us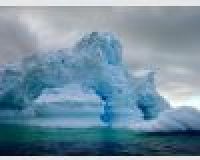 Antarctica
Plan Your Adventure >
Featured Photographer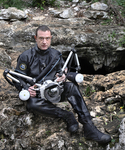 Anatoly Beloshchin
Expert Photographer
Trimix Instructor trainer IANTD Full cave diver IANTD, NACD Side mount NSS Vice President *International Wing Chun Organization*