DPG's New Guide to GoPro: Choosing the Right Accessories

It's hard to step onto a dive boat without seeing a GoPro or two. For some, the GoPro is their primary video camera, while others attach the action cam to their main mirrorless or DSLR rig to record additional footage. Depending on how you want to use your GoPro, there's a myriad accessories out there to choose from.
In this first article in an updated series on using GoPros underwater, we lay out a comprehensive guide to the top accessories to help you build a GoPro rig that best suits your needs. We've divided it into sections corresponding to six accessory categories, with a final section detailing various complete systems for different requirements and budgets—from bare bones to the mack daddy of GoPro systems.
| | | |
| --- | --- | --- |
| CONTENTS | | When purchasing underwater photography equipment like the products mentioned in this article, please support DPG by supporting our retail partner—Backscatter. |
1. Housings
While the GoPro is a robust little camera that's waterproof down to 33 feet (10 meters), if you want to dive beyond that depth, you will need to invest in a dedicated housing before you do anything else. There is a wide range of options to suit every budget, any one of them allowing you to shoot at recreational dive depths and well beyond.

GoPro HERO10 & HERO9 Protective Housing and Waterproof Case
GoPro's low-cost ethos extends to the company's dedicated underwater housing, which doesn't just protect the camera from knocks and bruises, but also extends the depth rating to a few inches shy of 200 feet (60 meters). It may be cheap, but it does the job well, providing a robust, reliable platform for essential accessories like Backscatter's FLIP10 filter system. $50 | www.backscatter.com

Isotta GoPro HERO10 & HERO9 Black Underwater Housing
In a boat full of GoPro shooters, there's one immediate way to stand out from the crowd: an awesome metal housing splashed in brightly colored paint. Isotta's checks all the boxes in this regard, with its shiny red finish, anodized aluminum construction, and double O-ring seals throughout. Most importantly, it sports the same accessory mount as that on the GoPro housing, so you can happily work with Isotta's or Backscatter's flip filter system. (Isotta also sell a version of their housing compatible with the HERO8.) $473 | www.isotecnic.it | www.backscatter.com

Subal GO5 Underwater Housing for GoPro HERO5, HERO6 and HERO7 Black
If you have an older-generation GoPro that needs some serious protection, consider Subal's military-grade housing depth-rated to 300 meters (around 1,000 feet). We're talking aluminum alloy that's hard-coated and corrosion treated before applying three layers of powder-coated paint. The housing can be used with the company's dome ports (via an adapter) and you can also add an optional red filter. $600 | www.subal.com | www.backscatter.com

Hugyfot Vision Xs for GoPro HERO9 and HERO10
If the GoPro's puny 2.27-inch rear screen or limited runtime is making it difficult to realize your cinematic masterpieces, turn to the Rolls Royce of GoPro housings: Hugyfot's Vision Xs. In addition to machined aluminum construction and an integrated vacuum leak detection system, you get a glorious built-in 5-inch monitor and around three hours of shooting time from dual lithium-ion battery packs (one each for the camera and monitor). Other versions are available for the HERO8 and for the HERO5–7. $1,360 (approx) | www.hugyfot.com
2. Trays and Arms
Housing aside, the most critical accesory for underwater videographers is a solid tray and arm system. Stabilizing your camera, especially in the case of a small action cam like the GoPro, is essential if you want footage that doesn't induce motion sickness in your eventual audience. Just as importantly, a tray and handles provide attachment points for arms and video lights.

Backscatter Double Handle and Tray
With its lightweight, durable aluminum construction, Backscatter's Double Handle and Tray is the simplest solution for small-sized cameras like the GoPro. With both hands on the comfortable foam grips, you'll ensure that your footage is kept steady, and when you want to mount arms and lights, you've got attachment points ready to go. $79 | www.backscatter.com

Ikelite Steady Tray and Quick-Release Handles for GoPro
The quick-release handles with soft, over-molded grip found on Ikelite's DSLR housings are also available on the company's dedicated GoPro Steady Tray. Attach mounts to the top of the handles or remove the handles completely and fix flex arms directly to the tray if you prefer. $50 (Steady Tray) | www.ikelite.com | www.backscatter.com | $60 (Quick Release Right Handle) | www.ikelite.com | www.backscatter.com | $60 (Quick Release Left Handle) | www.ikelite.com | www.backscatter.com

SeaLife Flex-Connect Dual Tray Kit
SeaLife's highly modular Flex-Connect system makes it easy to put together your ideal tray and arm setup. Trays, grips, and flex arms fit together—and come apart again—with the convenience of a "click" and there's seamless compatibility with SeaLife's extensive range of Sea Dragon video lights. Ball joint adapters are also available if you want to combine Flex-Connect with standard ball and clamp mounting. $270 (Dual Tray Kit) | www.sealife-cameras.com

Isotta Compact Camera Tray with Double Handles
Isotta's machined anodized aluminum tray doesn't just complement the company's all-metal GoPro housing; it comes with a pair of comfy rubber-covered handles that can be moved to just the right positions to accommodate different hand sizes—so you're not overstretching to reach the controls. $95 | www.isotecnic.it | www.backscatter.com
3. Lighting
Continuous lighting has made huge strides over the years, and it's now possible to equip your video rig with powerful, compact LED lights without breaking the bank. Mounted on flex arms to your tray and dual handle setup, a pair of high-quality video lights will allow you to bring back the color and detail lost in the water column, making your GoPro footage—and still images—pop at any depth.

Backscatter Macro Wide 4300 Underwater Video Light
For maximum flexibility while filming, Backscatter's MW-4300 light boasts both a 4,300-lumen wide beam and a 1,400-lumen spot beam, making it possible to take on big wide-angle scenes as well as creatively light any macro subject. Three buttons provide control over power levels and switch between various modes, including a red mode that can be used as a focus light when night diving, an alert mode, and a beacon mode with a selectable flashing pattern, including SOS. The light is compatible with Backscatter's Optical Snoot and Color Filter System for even more creative control. $500 | www.backscatter.com

SeaLife Sea Dragon 3000SF Pro Dual Beam
The Sea Dragon 3000SF Pro Dual Beam is the latest addition to SeaLife's ever-expanding catalogue of photo/video lights and torches. As the name suggests, the light offers a 3,000-lumen flood beam (with a 90° beam angle underwater) and includes a spot beam—a 1,500-lumen affair with an 11° beam angle underwater, which can be used for creative snoot-type lighting effects. Two additional LEDs provide a 180-lumen red light, which assist your camera's autofocus, allow you to see your gauges, and also won't scare off skittish fish. $550 (including tray and grip) | www.sealife-cameras.com


Kraken Sports Hydra 4000 WSRU
The Hydra 4000 WSRU is indeed a many-headed beast! "WSRU" denotes the various modes on offer here: a wide 4,000-lumen beam, an 800-lumen spot beam, red mode, and UV (ultraviolet) mode. The light also features a new RGB mode, giving you nine different color options for creative lighting, as well as a 6,000-lumen "burst mode," which allows you to connect your camera's internal flash via fiber-optic cable to trigger a burst of light for still images. $500 | www.krakensports.ca | www.backscatter.com

Light and Motion Sola 2500 S/F Video Light
The Sola range of video lights is well known among underwater videographers, and for GoPro users, the Sola 2500 S/F is a solid choice for most situations as it features both a spot beam in addition to its 2,500-lumen flood beam, while the single magnetic slider switch makes it a breeze to use. Each beam has three power levels, there's an SOS mode, and the Travel Lockout mode ensures that the light won't accidentally come on inside your luggage. $450 | www.lightandmotion.com | www.backscatter.com
4. Filters
Artificial lighting is great for illuminating your subject and bringing out color and detail. But it only takes a few feet of water, beyond the reach of your LED lights, to filter out the reds, oranges and yellows of the reef. And the deeper you go, the more the dreaded blue-green cast will smother your footage. That's where red filters come into play, removing the blue spectrum and restoring the balance of color in your video.

Backscatter FLIP System
The definitive filter solution for GoPro, Backscatter's FLIP system is now in its ninth incarnation, and is compatible with every generation of camera from the HERO5 onwards (including the HERO10). The system is built around the anodized aluminum FLIP frame, which mounts to GoPro's housings (or housings like Isotta's that feature the same mount) and offers dual flip positions (top and side) for two grades of red filter (for different depths), a greenwater filter, a fluorescence filter, and various other filters and lenses via a 55mm filter holder. Customize to taste or opt for a kit with just what you need to get shooting with perfect color. $59 (One Filter Kit) | www.backscatter.com | $99 (Two Filter Kit) | www.backscatter.com | $199 (Pro Package) | www.backscatter.com
FLIP10 Pro Package (+15 MacroMate Mini and Dive filter pictured) with the HERO10 Black

Filter Options ($20 each)
| | |
| --- | --- |
| | |
| Greenwater filter | Fluorescence filter |

Backscatter Color Filter System
While Backscatter's FLIP filter system is a necessity for bringing back color lost at depth, there's another kind of filter that will open up exciting creative possibilities: light filters. Just attach a filter holder to Backscatter's Macro Wide video light and click in any one of the filters in Backscatter's Color Filter System. The full bundle includes a bold filter set, pastel filter set, and two holders—one that's compatible with both Backscatter's Macro Wide MW-4300 video light and Mini Flash MF-1 strobe, and another that can be attached to the company's Optical Snoot OS-1. $99 (Full Bundle) | www.backscatter.com
| | |
| --- | --- |
| | |
| Bold filter set | Pastel filter set |
5. Lenses
The distinctive fisheye perspective of the GoPro's built-in lens—with a maximum diagonal field of view of about 94° underwater—is well suited to capturing a range of large and medium-sized marine subjects. But if you want to film the small stuff or the very big stuff, you'll need to attach a dedicated wet lens. Fortunately, there are some great options for shooting macro and wide angle with your GoPro.

Backscatter +15 MacroMate Mini
Backscatter's FLIP system provides the perfect platform for positioning not just filters but also wet attachments in front of the GoPro's lens. The sharpest, highest-quality option is the MacroMate Mini, a +15 diopter lens with two optical glass elements and a body hewn from a solid block of aluminum. The MacroMate Mini will get you to within three inches of your subject, allowing you to fill the frame with critters as small as a golfball. The wet attachment threads into the supplied FLIP 55mm holder, so the FLIP frame is the only other thing you'll need to start shooting epic macro. $119 | www.backscatter.com

Backscatter 55mm +10 Close-Up Lens
If you want to focus closer to medium (soccer ball-sized) subjects than is possible with the built-in GoPro lens, you'll also need a little help. Backscatter's +10 Close-Up Lens does the job admirably, making it the ideal tool for fish portraits. The attachment can also be used in tandem with the MacroMate Mini for awesome frame-filling footage (and images) of the tiniest critters. The +10 Close-Up Lens is screwed into the FLIP 55mm holder, which has to be purchased separately. $20 | www.backscatter.com

Inon UCL-G165 SD Wide Close-up Lens (with SD Front Mask)
Specially designed for action cameras like the GoPro, Inon's UCL-G165 SD is a wide close-up lens that allows you to get as close as two inches from your subject while offering a depth of field up to around 14 inches away. At the same time, the UCL-G165 actually slightly increases the GoPro's angle of view underwater, to around 110°, making possible both frame-filling and environmental critter portraits. To use the lens with your GoPro, you'll need Inon's SD Front Mask, featuring a bayonet-type mount that makes changing lenses underwater quick and easy. $220 (UCL-G165 SD) | www.inon.co.jp | www.backscatter.com | $70 (SD Front Mask for HERO9/HERO10) | www.inon.co.jp | www.backscatter.com
Inon UFL-G140 SD Underwater Semi-fisheye Conversion Lens (with SD Front Mask)
The GoPro's awesome ultra-wide perspective on land—up to around 150°—is narrowed considerably when submerged, to around 94°, making it impossible to get up close to the biggest subjects and still fit them in the frame. Inon's UFL-G140 SD almost completely restores the GoPro's maximum on-land field of view—to an impressive 140°—allowing wide-angle shooters to capture everything from reefscapes and wrecks to sharks and whales. With a depth of field that extends from less than two inches to infinity, the lens also makes it possible to capture mind-blowing close-focus wide-angle footage. $380 (UFL-G140 SD) | www.inon.co.jp | www.backscatter.com | $70 (SD Front Mask for HERO9/HERO10) | www.inon.co.jp | www.backscatter.com
6. Mounts
Many shooters use a GoPro as their primary video camera, but for some videographers, it functions as a secondary camera for capturing high-quality B-roll footage, alongside their main camera. For others still, it's a reliable backup should their primary video camera fail during a critical project. Even photographers may want to use a GoPro to passively record while they focus on shooting stills. Whatever your purposes, there are various alternative ways of mounting your GoPro.

Ultralight GoPro Ball and Hot Shoe Mounts
One of the most common mounting points for your B-roll GoPro is on top of your main rig. Ultralight Control Systems produce a couple of different options for GoPro: Their hot shoe (aka cold shoe) mount allows you to attach the camera directly to an appropriately equipped housing, while their ball mount gives you the option of clamping the GoPro to a suitable one-inch ball, such as on a handle or flex arm. $27 (Hot Shoe Mount) | www.ulcs.com | www.backscatter.com | $33 (Ball Mount) | www.ulcs.com | www.backscatter.com
| | |
| --- | --- |
| | |
| Hot Shoe Mount | Ball Mount |

Joby GorillaPod Action Tripod
If you want to plant your GoPro in a particular spot to record some interesting macro behavior, a spectacular bustling reef, or yourself in full dive model mode, the classic go-to option for many is the trusty GorillaPod. The integrated ball head offers 90° tilt and 360° panning, and the supplied GoPro mount and 1/4"-20 standard tripod mount are quick release for added flexibility. Rubberized ring and foot grips ensure you'll get rock solid, professional-looking footage no matter how uneven the terrain. $30 | www.joby.com

Quik Pod Ultra
It may be a selfie stick to some, but we prefer to think of it as the pole in our pole cam—you know, for those epic shots of a whale's tonsils or an octopus guarding her eggs deep inside a rocky den. Either way, the Quik Pod is the last word in really long accessories for your GoPro: aircraft-grade black aluminum, fully salt-waterproof, extendable to an impressive 53 inches, and featuring a quick-release camera mount. Oh, and it has a built-in selfie mirror. $70 | www.quikpod.com | www.backscatter.com
7. Systems
Putting together a GoPro system to suit your needs will depend on what kind of subjects you love (or would love) to shoot, how portable you want your rig to be, and of course, how deep your pockets are. Below, we've put together some suggested systems to get you started. Just tweak to taste.

BASIC SYSTEM – Backscatter FLIP10 GoPro Wide Angle Blue Water Package
A bare-bones rig should, at the very least, allow you to acquire smooth, stable, good-looking footage at typical dive depths. Backscatter's basic wide-angle package fits the bill perfectly, and at an affordable price, by combining the company's dual-handle tray and two-filter flip system, which will bring back color and detail down to 50 feet. $169 | www.backscatter.com
Backscatter Double Handle Tray
Backscatter FLIP10 System
Backscatter Shallow and Dive Filters

INTERMEDIATE SYSTEM – Backscatter Sola 2500 Dual Video Light Package with Backscatter FLIP10 Two Filter Kit
One light good, two lights better. As with strobes, if you want to illuminate your subject or scene evenly, skip the single light option and go for two, like the 2,500-lumen Sola video lights in this "prosumer" system. Twin flex arms attached to Backscatter's tray will allow you to get your LED beams exactly where you need them, while Backscatter's FLIP10 filters will ensure accurate color across the frame. $769 | (Dual Video Light Package) www.backscatter.com | (Two Filter Kit) www.backscatter.com
Backscatter Double Handle Tray
12-inch Flex Arms (2x)
Light & Motion Sola 2500 Video Lights (2x)
Backscatter FLIP10 System
Backscatter Shallow and Dive Filters

ADVANCED SYSTEM – Backscatter MW-4300 Dual Underwater Video Light Package with Backscatter FLIP10 Pro Package, Backscatter Optical Snoot and Backscatter Color Filter System
Our all-singing, all-dancing pro-grade GoPro rig has all the trimmings. With lighting provided by Backscatter's Macro Wide video lights, and a full complement of filters and lenses, you'll have everything you could possibly need to take on almost any subject. What's more, Backscatter's Optical Snoot and Color Filters will encourage you to test your creativity to its limits. $1,549 | (Dual Video Light Package) www.backscatter.com | (FLIP10 Pro Package) www.backscatter.com | (Optical Snoot) www.backscatter.com | (Color Filter System) www.backscatter.com
Backscatter Double Handle Tray
12-inch Flex Arms (2x)
Backscatter MW-4300 Video Lights (2x)
Backscatter FLIP10 System
Backscatter Shallow and Dive Filters
Backscatter +15 Macromate Mini Wet Lens
Backscatter +10 Close-Up Lens
Backscatter Optical Snoot OS-1
Backscatter Color Filter System
---

When purchasing underwater photography equipment like the products mentioned in this article, please support DPG by supporting our retail partner—Backscatter.com.
RELATED CONTENT
Be the first to add a comment to this article.
Newsletter
Travel with us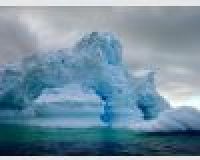 Antarctica
Plan Your Adventure >
Featured Photographer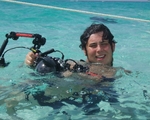 Joseph Tepper
Expert Photographer
I started diving at the age of ten and since that time have wanted to become a better photographer whether using a disposable Kodak waterproof (you know the blue ones) or my D300s. Last summer I received my dive-master in Grand...