A Guide to Conservation Research Photography
University of Miami Shark Researcher Dr. Neil Hammerschlag releases an Atlantic sharpnose shark back into the waters off of the Florida Keys after a brief tagging and sampling process
In a world challenged by so many environmental issues, from overfishing to pollution and climate change, I believe we need science and innovation now more than ever. Researchers have the tools, methods, and skills to help find effective solutions. But how do you raise public interest enough to influence policy and drive a more sustainable market? Communication. That's where underwater photography comes in.
Underwater Photography for Conservation
Photography has the power to transport viewers into an unknown realm; the power to spark our innate curiosity; the power to tell a story; the power to evoke excitement and wonder; and the power to educate and inspire.
Photography is an integral component of nearly any effective science communication campaign. Underwater photography can clarify an organization's research methods and goals for the public, helping to demystify marine research by increasing a reader's scientific literacy. Let's not forget how powerful images are also to strengthen a viewer's conservation ethic. Finally, photography, at its best, can inspire future careers in STEM (Science, Technology, Engineering and Math) and even generate interest for potential research funding.
The University of Miami Shark Research team works together to reel in a scalloped hammerhead shark alongside the back of the boat to attach a temporary satellite tracking tag. Click here to view this shark and many others' satellite tracks
Conservation Research Photography
As a photographer, I want to give the public a chance to connect with science on an emotional level by not only personifying the animals effected by the issue at hand, but also by capturing the passion of the people involved in the conservation efforts. Successful conservation images should connect the mass public with niche researchers by illustrating the inspiring impact of these community members, while also reminding the casual viewer of their natural curiosity for the environment. So how can you capture such images?
Just as with any type of underwater photography, there is no one right way to create impactful images. But regardless of your specific approach, you should always think about conservation images as telling a story.
Shark research intern Emily Nelson teaches a guest citizen scientist how to attach an identification tag onto this bull shark's dorsal fin. To experience this yourself as a citizen scientist, click here
Here are some tips for planning and executing conservation images:
Identify Characters in the Story: Ask yourself, "Who are the lead characters and how can you convey their passion for their work with your viewers?" Scientists are trained to remain objective and to focus on the facts. But as a storyteller, look for those moments of excitement and passion that make them relatable and inspirational to the public.
Document the Research Process: Make sure to identify and document the main steps of the research process. Remember, your viewer may have little to no knowledge of marine research and conservation, so using images to outline the process not only increases their knowledge of the specific subject, but also the work that goes into protecting our oceans.
A shark research intern draws a small blood sample from the caudal vein of a blacknose shark, which is used to analyze stress hormones as well as determine the diet of the shark
Creative Photojournalism: You can capture conservation images not only as pure photojournalism, but also with artistic flare. Consider experimenting with different compositional techniques, such as adding a sun ball or silhouette. A few relevant artistic images mixed into a story can open up a viewer's sense of awe and wonder.
Go for the Over-Under: When shooting around the marine environment, see if you have the opportunity to create any over-under shots. These can be some of the most powerful lead images for marine conservation, as they connect our two worlds in a single frame.
Graduate student Pat Goebel secures a great hammerhead shark alongside the back of the research vessel while the rest of the research team works quickly to attach a temporary satellite tag and record measurements. The entire tagging process for hammerheads only takes 2–4 minutes before releasing it back into the ocean
Working with Scientists as a Photographer
These days, scientists are under great pressure to fulfill numerous roles at their research and teaching institutions. One of these expanding roles is as a public outreach specialist.
Not only are scientists expected to develop and publish cutting-edge research, but they are also oftentimes expected to share those findings with the public. Here's where you come in. As a photographer, you can alleviate some of their workload by offering your services as a science communication specialist. Help them fulfill this role by giving back to some of the most underappreciated heros of our natural world.
Unlike "corporate America," science and research institutions do not often have a large portion of their budget allocated to marketing and public relations. However, you can always volunteer your services, at least at the beginning. And if you are looking to make a career in this arena, use a volunteer period, or internship, to prove the value of your work. There is nothing saying that you can't go out and create your dream job. Believe in yourself and the significance of your craft. Others will take notice and support your journey.
A scalloped hammerhead shark tows a small, torpedo-shaped satellite tracking tag. The tag helps Dr. Neil Hammerschlag and his team to better understand the migratory patterns of these sharks to identify "hot spots" critical to mating, feeding and giving birth. These data are provided to conservation managers and policy makers to create more efficient and effective protection for these endangered species. You can help by adopting a shark like this one
---
About the Author: Increasingly, Christine Shepard is being recognized as one of the world's most promising young wildlife photographers, recently named a finalist in two categories of BBC's "Wildlife Photographer of the Year" and a "Highly Honored Winner" in Nature's Best Photography Windland Smith Rice International Competition. Her work has been published in numerous mass media outlets including the History Channel, The Washington Post, Discovery News, BBC, NBC, and National Geographic Online. To view more of Christine's imagery, visit www.ChristineShepard.com.
RELATED CONTENT
Be the first to add a comment to this article.
Newsletter
Travel with us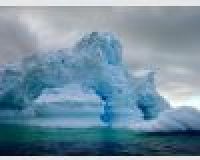 Antarctica
Plan Your Adventure >
Featured Photographer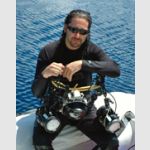 Jason Heller
Expert Photographer
Jason Heller is a New York City based commercial photographer specializing in underwater, travel & lifestyle photography. He is also the founder and publisher of DivePhotoGuide.com, a popular portal for the global community...