Content Aware Fill In Photoshop CS5
Here is another installment of Jason Bradley's Top 5 Features of Photoshop CS5 and Lightroom 3. Content Aware Fill has been one of the more hyped features of Photoshop CS5, and Jason gives some great examples below of how to use it. Visit the Editing and Post Production section to see Jason's previous articles.

By Jason Bradley

I'm excited to highlight this new feature of Photoshop CS5 as it's easily one of the coolest additions to the program. But, what is Content Aware Fill? Well, it's an easy way to deal with unwanted elements that make their way into your frame like your buddy's fin in a corner of the image, your buddy's bubbles, backscatter, or in the case of the sample below, and unwanted strand of kelp. In earlier versions of Photoshop we were able to pull off such tasks using the Clone Tool, Patch Tool, and Spot Healing and Healing Brush Tools, but most of those can take a back seat because of Content Aware Fill. Below are the steps for how to access and use Content Aware Fill.

The first thing to know is how to access Content Aware Fill and there are generally two ways. You can access the feature by creating a marquee around the unwanted element in your frame, or by brushing over it with the Spot Healing Brush Tool. A marquee is a way of selecting a particular area of your image using the Marquee or Lasso Tools. The graphic below shows you where to find them.


Here is an image of a garibaldi that I generally like but it has a strand of kelp in an area that bugs me. I could have tried removing it on the dive, but brief moments that are the essence of wildlife photography didn't allow for such careful habitat grooming. Either way it's in the frame and Content Aware Fill is a quick way of getting rid of it.

1. Step one is to select the Lasso Tool and with your mouse draw a marquee around the unwanted element in your image. I like to draw the marquee tightly around the unwanted item. After the selection is made, hit the delete key and the Fill dialogue box pops up. You can activate Content Aware in the Contents section.

2. Repeat the process for additional unwanted items in your photo.

3. Below is picture of a couple of manatees and it's another image containing an unwanted element. This time I edited the image with Content Aware Fill by applying the technology with the Spot Healing Brush Tool. Simply brush the Spot Healing Brush Tool over the area you want to affect. Like the Marquee Tool, I suggest brushing tightly around the unwanted element. To do that, increase or decrease the size of the brush tool to suit your needs by hitting keys Command + [ to decrease the brush size or Command + ] to increase the brush size for Mac. To increase or decrease the brush size for PC hit the Control + [ or ] keys.

It's amazing how well this tool works. Feel free to try this out with an image of your own, but compare it to the Patch Tool or the Spot Healing Tool without Content Aware selected—the difference significant. I used the Patch Tool with this image and it took about 12 passes to get rid of the yellow line. With Content Aware Fill I did it in two.

I'm excited to see what's on the horizon for this technology and what Adobe will reveal next along similar lines of this feature. A hint of what may be down the pipe can be seen through this link and watching the video on Patch Match. Adobe is working on this technology along with folks from Princeton and Washington State Universities, and what it's able to do is amazing.

About The Author
Jason Bradley is a professional nature and underwater photographer based in Monterey, California. He leads seminars on digital workflow using Adobe products and field expeditions immersing the photographer in coastal and underwater environments. To see his work and view a list of upcoming workshops, visit www.BradleyPhotographic.com
RELATED CONTENT
Be the first to add a comment to this article.
Newsletter
Travel with us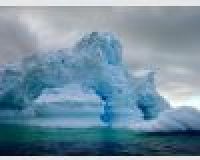 Antarctica
Plan Your Adventure >
Featured Photographer
Takako Uno
Expert Photographer
Takako was born in Japan and is now based in Hong Kong. A full time marine photographer, Takako now journeys with her husband, Stephen Wong, making images around the world. Her work has appeared in a number of magazines and...