Close Focus Wide-Angle with Snoots
Close Focus Wide Angle
(CFWA) is nothing new. Living and working in Lembeh Strait I have seen my fair share of amazing images from various photographers shooting CFWA. There are an abundance of "medium sized" macro subjects in Lembeh, such as octopus and the larger frogfish, that seem to lend themselves to the technique. The tricky part of shooting CFWA while muck-diving in places like Lembeh is bringing the subject out from the generally bland background. To help solve this problem, I started experimenting with
snooting
, placing PVC tubes of various diameters over the strobe face to focus down the beam, creating a spotlight effect.
Combining CFWA with single-strobe snooting seemed to be an ideal way to highlight a macro subject by not only focusing the attention of the viewer on the highlighted subject, but also creating the necessary contrast to make that subject stand out from the black-sand background. This same highlighting effect can, of course, be achieved with just a standard macro lens and a snoot. However, combining this effect with CFWA seems to give the viewer a sense of the environment that these subjects inhabit as well. By using CFWA you can also incorporate a diver or the reef horizon into the shot while keeping the focus on the the macro subject. CFWA snooting presents several unique challenges for both technique and equipment, but can yield unique and artistic results.
Equipment
In terms of lenses and ports, CFWA is achieved by using an ultra-wide lens, such as a Nikon 10.5mm fisheye, paired with a teleconverter, usually a 1.4x or 2x which is housed in a dome port. For some housings, a special "mini-dome" may be an option, and these small domes are perfect for CFWA snooting. They give you the ability to get a lower angle on your subject and allow you to shoot at more of an upward angle, catching that reef horizon or diver in your shot. It also helps you get closer, especially if there are obstructions such as rocks or coral. A normal dome is fine, it will just limit the range of subjects you can shoot effectively.
The Snoot:
Several options exist for creating a snoot, but the easiest and cheapest one involves taking a trip to the hardware store and experimenting with various combinations of PVC piping. For a thorough explanation of snoot construction, refer to Keri's
Snooting article
. With CFWA, I find that a 2" or 1" opening is sufficient for my Sea&Sea YS-250s with a Nikon 10.5mm and 1.4x/2x teleconverter combo to get the desired effect.
Tips and Techniques
Get Close
The principle technique for CFWA is fairly straight forward -- get really, really close. To truly get the full benefit, you must be so close that in some instances your dome is almost touching the subject. Getting that close to otherwise skittish macro subjects is challenging enough, and adding a giant dome port makes it all the more fun.
Lighting
With snoots you have essentially limited yourself to a small circle directly in front of the camera and are no longer lighting everything in front of the dome. Getting this circle of light onto the subject is not necessarily as easy as it sounds. To get things going, I use the focus light of the strobe to get a general idea of where my light will land. I then take a test shot of the most abundant subject in Lembeh, sand. Any deviation from a perfectly vertical strobe position will cause the light to fall off to one side or the other, which is fine if that is the desired effect. The vertical distance of the strobe from the subject/camera will widen or narrow the beam (if you don't have wet-mate snoot extensions to do it without moving the strobe). I then
meter
the water to get the proper exposure for any backgrounds that might contain "blue-water" and/or a diver.
CFWA With Snoot Tips
Get a good set of strobe arms that are easy to manipulate as you will be constantly moving your strobe. Make sure they are long enough as the snoot adds a few inches to the front of the strobe. I use my 8" wide-angle set to get the distance I want.
Make sure when you review your photos that you back away from the subject first, as you may hit the subject if you try to push your camera out in front of you to look at the LCD.
Backscatter is a real problem with attempting CFWA in Lembeh Strait or other muck locations, so try to avoid "shoveling" of the bottom substrate with your dome shield. Incorporating blue-water into the upper section of your shot will also alleviate this issue a bit.
Be patient and follow the shoot, review, and re-shoot principle.
Get a good model, and discuss with them what you are looking for, as it's not always readily obvious…"you want me to model with a blue-ring octopus?!"


What I have described here is only scratching the surface of possibilities. The ability to immediately review your images allows you to easily create a variety of interesting and unique images using creative lighting techniques. So go get yourself some PVC, an old wetsuit to cut up, and make some art.

About the Author
Hergen Spalink and Kerri Bingham are the owners of
Got Muck
, a Diving Operations Management company based in Indonesia. They have spent the last four years managing liveaboards and resorts in Indonesia, which has also given them the opportunity to photograph many of the country's unique environments. They are currently the dive managers for
Critters@Lembeh
.
RELATED CONTENT
Be the first to add a comment to this article.
Newsletter
Travel with us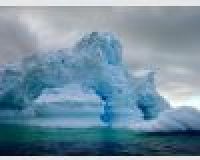 Antarctica
Plan Your Adventure >
Featured Photographer
Stuart Westmorland
Expert Photographer
Stuart Westmorland is recognized as one of the leading marine photographers in the United States. His marine mammal and natural history images appear in a variety of books, magazines, posters, <leo_highlight...