Best Lenses for Sony E-Mount Cropped-Sensor Mirrorless Cameras
By DPG Editorial Staff, July 17, 2018
With DSLRs dominating the photography landscape for so long, it's little surprise that mirrorless interchangeable lens camera systems are still playing catch-up. In terms of camera features and performance, the gap is almost non-existent—and in some areas mirrorless models have outclassed their DSLR counterparts—but it's the lens selection that is often the biggest bugbear.
Lenses for the Canon EF-mount and Nikon F-mount have been produced—and refined—over many years, or even decades, and there's a lens for just about any subject and situation, including those underwater. By contrast, there is a much narrower selection of glass for the Sony E-mount, and photographers restricted to Sony's own lenses would quite quickly appreciate the limitations—particularly for wide-angle subjects. Fortunately, there are now adapters available, such as that from Metabones, that make it possible to use lenses with the Canon EF-mount on Sony E-mount cameras without loss of functionality or autofocus speed. The possibility of attaching popular lenses like the Tokina 10–17mm to Sony E-mount cameras has further leveled the playing field, finally giving Sony shooters a full range of lens options for underwater work.
Let's take a look at the best lenses for underwater photographers with Sony E-mount cropped-sensor mirrorless cameras:
Make/Model

Minimum Focus

Angle of View

Weight (Air)

Price

Tokina AT-X DX 10–17mm f/3.5–4.5
+ Metabones Adapter

5.5in/14cm
180–100°
12.3oz/350g
$550
+ $400

Canon EF 8–15mm f/4L Fisheye
+ Metabones Adapter

6.3in/16cm
180°
19.1oz/540g
$1250
+ $400

Sony E 16mm f/2.8
+ Sony Fisheye Converter

9.5in/24cm
180°
2.4oz/67g
+ 5.3oz/150g
$250
+ $150

Sony E 10–18mm f/4 OSS

9.8in/25cm
109–76°
8oz/225g
$850

Sony E 30mm f/3.5 Macro

3.7in/9.5cm
50°
4.9oz/138g
$280

Sony FE 50mm f/2.8 Macro

6.3in/16cm
32°
8.4oz/236g
$450

Sony FE 90mm f/2.8 Macro G OSS

11in/28cm
17°
21.2oz/602g
$1100

Recommended lenses for Sony cropped-sensor mirrorless cameras compared
Tokina AT-X DX 10–17mm f/3.5–4.5 + Metabones Adapter
The Nikon and Canon underwater photographer's workhorse fisheye lens for years, the Tokina 10–17mm is a welcome addition to the Sony shooter's arsenal—made possible by adapters like the Metabones. All of the benefits afforded DSLR users are on offer: speedy and accurate autofocus; an eminently usable 15–25.5mm equivalent focal length range for everything from sharks to seascapes; and a very short minimum focus distance, allowing effective close-focus wide-angle shots. While image corners can look a little soft, and there's a slight loss of sharpness at longer focal lengths, generally image quality is very good. The adapter adds significantly to the overall price, but this lens is still a reliable choice capable of great results.
$550 | www.backscatter.com | $400 | www.metabones.com
Canon EF 8–15mm f/4L Fisheye + Metabones Adapter
Used with full-frame cameras, the Canon 8–15mm produces a circular image at the wide end and a frame-filling one at the other, but on cropped-sensor bodies, it fills the frame for most of the focal length range—10–15mm (15–22.5mm equiv.). Usefully, a Focal Length Limiter can be engaged to avoid the 8–9mm range that produces the undesirable partial circular fisheye effect. As well as autofocusing quickly and accurately, the lens produces a pleasing fisheye effect throughout the zoom range as well as exceptionally sharp images corner to corner. With the ability to focus on subjects virtually stuck to your dome, you can achieve creative close-focus wide-angle images with this lens.
$1250 | www.backscatter.com | $400 | www.metabones.com
Anemonefish and their host captured with the Canon 8–15mm Fisheye
Sony E 16mm f/2.8 + Sony Fisheye Converter
Sony's own effort at a fisheye for cropped-sensor cameras is actually two lenses: a 16mm combined with a fisheye converter. This compact, lightweight and low-cost combination is surprisingly good underwater, with an impressive near-180-degree angle of view and respectable optical quality. Lack of zoom aside, there are a few caveats for a lens at this low price point—soft corners, good-but-not-great center sharpness, and chromatic aberration—but it is still capable of producing decent results, especially when you light your subjects properly with strobes. Unfortunately, the lens has a rather long minimum focus distance, so the close-focus wide-angle technique will see less use here.
$250 | www.backscatter.com | $150 | www.backscatter.com
Sony E 10–18mm f/4 OSS
If the radical distortion of a fisheye doesn't do it for you, Sony has you covered with their super-wide rectilinear lens designed especially for APS-C bodies. With an equivalent focal length range of 15–27mm, it's perfectly suited to capturing everything from large wrecks to kelp forests—without bending a single straight line out of shape—as well as capturing more natural perspectives of subjects like big animals and divers. At wider apertures, the edge softness of images is more noticeable upon close inspection, but sharpness is generally very good across the frame.
$850 | www.backscatter.com
Schooling fish photographed with the Sony 16mm plus Fisheye Converter
Sony E 30mm f/3.5 Macro
With a focal length equivalent of 45mm, this inexpensive lens has a very short working distance, making it more suitable for environmental fish portraits rather than close-ups—let alone 1:1 macro work. While the minimum focus distance is also very short, even if your subject allows you to get really close, you will likely have difficulties lighting it properly. As a "short macro" lens, however, the Sony 30mm lens does the job well if you keep the subject centered in the frame and important elements out of the corners, where sharpness tends to fall off.
$280 | www.backscatter.com
Sony FE 50mm f/2.8 Macro
This 75mm equivalent lens is a versatile tool that's capable of shooting "proper" macro shots at a comfortable working distance as well as portraits of fish or even larger animals such as sharks. With a suitable additional wet lens attachment, you can even capture super-macro images of the tiniest critters. Details are rendered with impressive sharpness across the frame, even in the corners, giving you added compositional flexibility, while the appealing bokeh gives a pleasing look to out-of-focus areas. Autofocus is adequately fast, but especially in low-light conditions, when the autofocus misses the mark, it can take frustratingly long to recover.
$450 | www.backscatter.com
Sony FE 90mm f/2.8 Macro G OSS
With an optical quality befitting its hefty price tag, the chunky Sony 90mm is the ultimate choice for 1:1 macro reproductions boasting eye-popping sharpness from center to corner and silky smooth bokeh. Super-macro is also possible, aided by the in-lens image stabilization, while the addition of a wet macro attachment will open up impossibly tiny underwater worlds. The 135mm equivalent focal length means a substantial working distance, which is ideal for skittish subjects like blennies and gobies, but also takes some getting used to. For photographers willing to put in the time and effort, it's possible to get exceptional results with this lens.
$1100 | www.backscatter.com
A whip coral goby shot with the Sony 90mm
Final Thoughts
Sony E-mount lenses have come some distance in recent years, with important additions to the macro lineup in the 50mm and 90mm, which are both capable of high-quality results. As usual, whether you prefer a "short" or a "long" macro depends to a large extent on personal preference, the kind of subjects you like to shoot, and how creative you want to get.
For larger underwater subjects—reef scenes, wrecks, and big animals—Sony's limited choices have been successfully countered by combining fisheye "classics" like the Tokina 10–17mm and Canon 8–15mm with suitable lens adapters, which have also seen continual improvement over several years, making such lenses perform very much as they do natively. However, the addition of an adapter does add quite significantly to the cost, especially when you factor in the already expensive dome port required. In general, comparing the three fisheyes here, you get what you pay for, and if you want the ultimate in optical quality, there's a substantial outlay involved.
---

When purchasing underwater photography equipment like the products mentioned in this article, please support DPG by supporting our retail partner—Backscatter.com.
RELATED CONTENT
Be the first to add a comment to this article.
Newsletter
Travel with us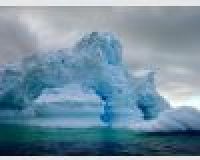 Antarctica
Plan Your Adventure >
Featured Photographer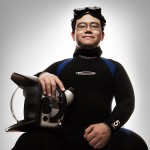 Yeang Chng
Photographer
I have been diving since 2001 and shooting underwater since 2004. A physician/scientist by training, photography and the marine world has been my passion since I bit my first regulator. Originally from Malaysia, I now live and...