Best Lenses for Micro Four Thirds Mirrorless Cameras
By DPG Editorial Staff, February 3, 2020
Since the standard was introduced by Panasonic and Olympus in 2008, the Micro Four Thirds (MFT) system has successfully set itself apart from its full-frame and APS-C cousins, and as cameras continue to be challenged by cell phones for photography dominance, this smaller-sensor format—with its correspondingly less bulky lens selection—may well endure longer. For many traveling image-makers—underwater shooters especially, enthusiasts and pros alike—the format offers the ideal compromise between sensor size (and thus image quality) and system portability.
The MFT standard, designed for mirrorless cameras, has largely sidelined the Four Thirds standard, which was created by Olympus and Kodak for DSLRs a couple of years earlier, but the specifications are the same. The 4/3-type sensor is 18mm x 13.5mm, giving a crop factor of 2 relative to full frame (36 x 24mm). However, there's also an inherent difference in how an image taken with an MFT camera looks because of the aspect ratio—4:3 compared to the more elongated 3:2 aspect of the 35mm system and its derivatives.
The relative compactness of MFT is most obvious when it comes to selecting lenses: They're smaller and lighter than their APS-C and full-frame counterparts. At the same time, optical quality is at a similarly high standard to that of lenses for other formats, and again similarly, you'll find "premium" lenses that cost more but offer high-tech coatings, top build quality, and large maximum apertures. Let's take a look at the best lenses for underwater photographers with Micro Four Thirds mirrorless cameras:
| Make/Model | Minimum Focus | Angle of View | Weight (Air) | Price |
| --- | --- | --- | --- | --- |
| Olympus M.Zuiko 8mm f/1.8 Fisheye Pro | 4.7in/12cm | 180° | 11.1oz/315g | $1,100 |
| Olympus M.Zuiko 7–14mm f/2.8 Pro | 7.9in/20cm | 114°–75° | 18.8oz/534g | $1,400 |
| Panasonic G X Vario 12–35mm f/2.8 II | 9.8in/25cm | 84°–34° | 10.8oz/305g | $1,000 |
| Panasonic G X Vario PZ 14–42mm f/3.5–5.6 | 7.9in/20cm | 75°–29° | 3.4oz/95g | $400 |
| Panasonic Leica DG Macro-Elmarit 45mm f/2.8 | 5.9in/15cm | 27° | 7.9oz/225g | $800 |
| Olympus M.Zuiko 60mm f/2.8 Macro | 7.5in/19cm | 20° | 6.5oz/185g | $550 |
Recommended lenses for Micro Four Thirds mirrorless cameras compared
Olympus M.Zuiko ED 8mm f/1.8 Fisheye Pro
One of two "Pro"-designated Olympus lenses on this list, the 8mm f/1.8 fisheye is a premium lens with a 16mm equivalent focal length and a 180-degree angle of view. With an impressive maximum aperture of f/1.8, it's also much brighter than its Nikon and Canon rivals. As such, this lens, with its dramatically distorted perspective, is an awesome tool for getting in close to marine megafauna like sharks and whales, and for producing reality-bending close-focus wide-angle shots. If you prefer to have "Panasonic" on the box when you purchase your lenses, you can confidently opt for the slightly cheaper Panasonic 8mm f/3.5 fisheye ($800), which is half the weight and focuses even closer (3.9"/10cm).
$1,100 | www.backscatter.com
Olympus M.Zuiko ED 7–14mm f/2.8 Pro
With a "Pro" label and a hefty price to match, the Olympus 7–14mm f/2.8 is great to have for situations where the exaggerated perspective of a fisheye might not be desirable—subjects like pelagics, wrecks, and models. The rectilinear lens, with its 14–28mm equivalent focal length, also offers the added versatility of a zoom, making framing of speedy subjects such as sea lions, dolphins and sharks easier. If you can live without the weather sealing and fancy coatings, the slower but significantly less expensive Panasonic 7–14mm f/4 ($900) does a similar job, even if it isn't quite as sharp in the corners. Cheaper still, at $700, the Olympus 9–18mm f/4–5.6 doesn't go as wide (18–36mm equivalent) but is still a solid choice.
$1,400 | www.backscatter.com
Schooling fusileers beneath an arch, Raja Ampat, Indonesia: Reefscapes are a breeze with the Olympus 8mm f/1.8 fisheye, not only because it's so wide but also because the edge clarity is fantastic even with larger apertures
Whale shark feeding, Yucatán, Mexico: At 7mm, the Olympus 7–14mm f/2.8 is the widest on the market, making it an ideal lens for large pelagics in blue water, where the distortion from the lens–port combination is much less noticeable
Coral seascape, Bali, Indonesia: As an alternative to the Olympus 7–14mm f/2.8 that won't break the bank, the Olympus 9–18mm f/4–5.6 offers a nice balance of wide-angle possibilities as well as working well for fish portraits
Panasonic Lumix G X Vario 12–35mm f/2.8 II
Offering a classic equivalent focal length range of 24–70mm, the Panasonic 12–35mm f/2.8 is metal-barreled and weather-sealed, and offers superb image quality. An ideal travel lens for topside use, it's also nice to have when capturing more timid marine life where the extra reach comes in handy, and it performs well for capturing video as well. Like the 14–42mm, it can be paired with wet lenses to open up possibilities for a broad range of subjects. The Olympus equivalent, the Olympus 12–40mm f/2.8 Pro II, which is the same price, is also a versatile topside/underwater dual-use lens.
$1,000 | www.backscatter.com
Panasonic Lumix G X Vario 14–42mm f/3.5–5.6 Power Zoom
Employing a retracting "pancake" design, the Panasonic 14–42mm f/3.5–5.6 PZ is ridiculously tiny and lightweight, but don't let the compact dimensions fool you: Optically, this is great performer that provides a useful equivalent focal length range of 28–84mm that works well for everything from fish portraits to pelagics. But much as you would with a fixed-lens compact, this lens can be combined with high-quality wet optics for shooting macro and wide-angle subjects. The 14–42mm f/3.5–5.6 PZ really shines when partnered with the Nauticam WWL-1 Wet Wide Lens and a diopter like the Nauticam CMC-1 Compact Macro Converter. A similar midrange (but non-pancake) kit lens that also works well with wet attachments is the Olympus 14–42mm f/3.5-5.6 II ($300).
$400 | www.backscatter.com
Green turtle captured off Sabang Beach, Puerto Galera, Philippines: The Panasonic 14–42mm f/3.5–5.6 is a versatile lens that is great for environmental portraits
Giant frogfish beneath a jetty, Alor, Indonesia: With a 130-degree maximum field of view, the combination of the Panasonic 14–42mm f/3.5–5.6 and Nauticam WWL-1 makes for exceptionally wide shots with very little lens distortion, as can be seen from the pillars
Panasonic Leica DG Macro-Elmarit 45mm f/2.8
Designed in collaboration with German heavyweights Leica, the Panasonic 45mm f/2.8 macro lens offers 1:1 magnification for true macro and confident (though a little sluggish) autofocus. While you'll need to pay quite serious money for this lens, your investment will be rewarded with very crisp images and pleasing bokeh. With an equivalent focal length of 90mm, you get a relatively short working distance that suits various kinds of small critters, especially when you'd like to include some of the subject's environment in your composition.
$800 | www.backscatter.com
Olympus M.Zuiko ED 60mm f/2.8 Macro
For shy or skittish macro subjects, the shorter working distance of the Panasonic 45mm f/2.8 can be a little restrictive. That's when it's great to have the Olympus 60mm f/2.8 macro in your arsenal as well—fortunately, you'll only have to spend half as much again to do that. This 120mm-equivalent long macro offers 1:1 reproduction ratio and creamy bokeh, while the greater working distance gives you room to add an additional wet lens for in-your-face supermacro.
$550 | www.backscatter.com
Moray eel, Alor, Indonesia: With a focal length equivalent of 90mm in full frame, the Panasonic 45mm f/2.8 macro lens is suitable for subjects as small as pygmy seahorses while also being ideal for larger subjects like this moray
Xeno crab, Anilao, Philippines: With the Olympus 60mm f/2.8 Macro, being able to back up a little from the subject and set a large aperture allows for a nice shallow depth of field that lets the subject stand out
Final Thoughts
Compact shooters thinking of moving up to an interchangeable-lens camera system should certainly consider the tangible benefits of Micro Four Thirds: (a) You can travel with a ton of kit in much less space (literally half the amount you would need to pack a full-frame rig), and (b) you are at liberty to pick and choose among the excellent lens lines of both Olympus and Panasonic (and any other company that cares to join the MFT party). Port systems tend to be generally more compatible, too.
If you love the flexibility of wet lenses, the Panasonic 14–42mm f/3.5–5.6 PZ—which weighs about the same as a pack of four AA batteries—can be paired with a couple of decent wet attachments to create an incredibly compact, lightweight and versatile rig. If you prefer separate lenses for different purposes, then wide-angle photographers and videographers have two superb choices—the Olympus 8mm f/1.8 fisheye and the rectilinear Olympus 7–14mm f/2.8—although these are the two priciest lenses on our list. Those beginning to shoot the small stuff should probably go for the cheaper Olympus 60mm f/2.8 "long macro" first, and then consider investing in the Panasonic 45mm f/2.8 "short macro" later.
---

When purchasing underwater photography equipment like the products mentioned in this article, please support DPG by supporting our retail partner—Backscatter.com.
RELATED CONTENT
Be the first to add a comment to this article.
Newsletter
Travel with us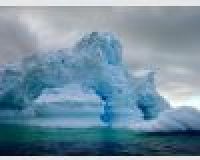 Antarctica
Plan Your Adventure >
Featured Photographer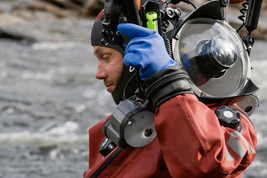 Magnus Lundgren
Expert Photographer
ABOUT MAGNUS Instagram - magnuslundgrenphotography "It is all about positive change for me, as an image may lure a person's mind and move the heart. I always use my own passion for nature to inject fuel into my...