Basic Settings for DSLR Underwater Video

With its numerous buttons, dials, and switches, a DSLR is a very complicated device. And as if all of those controls weren't daunting enough, the manufacturers have incorporated camera-setting menus so complex a 400-page owner's manual is needed to navigate and understand them. But this isn't some "user's agreement" you can skip through—because all of these settings control important functions, affect light and determine the final image.

Making Sense of the Jargon
For newbies, and even experienced still shooters, the various video settings can be rather intimidating and confusing. I mean after all, what is the difference between 1080p, 1080i, 720p, 720i, 24p, 25p, 30p, 60p, 60i, 16:9, 4:3, SD, HD, UHD, 4K, and so on? One wrong setting and your footage could be unusable. That's a pretty scary thought.
Fortunately, you don't need to memorize your camera's manual in order to start taking quality videos. Here are some basic video settings to get you in the right direction. We'll keep things simple and not dig too deep into the technical reasoning behind each setting—otherwise this article could be as long as the owner's manual! Here, we'll tackle file format, resolution, aspect ratio, frame rate, scanning method, and movie quality—settings such as focus, exposure, and white balance will be discussed in future articles.

Always record at the best possible resolution and frame rate possible with your DSLR. This clip was captured in Full HD (1920x1080) at 60fps
Basic Video Settings for DSLRs
File Format
Just as still photography has numerous file formats (RAW, JPEG, TIFF), video has many formats when it comes to recording and storing data. Most DSLR users will have the ability to shoot ".mov" as this is a popular acquisition format. A high-quality format that can be played almost anywhere, ".mov" is probably your best bet. You can always export the final edited video into another format for distribution.

Resolution
Like still photos, video is defined by the number of pixels in the frame—essentially the size of the image. Select the highest quality resolution the camera offers. The most common (and recommended) resolution is 1920x1080 (referred to as 1080p or 1080i). That's 1,920 pixels horizontal and 1,080 pixels vertical. Increasingly, more cameras are offering 4K video recording; if you have this option, take advantage of it. There are actually two 4K standards: DCI (Digital Cinema Initiatives) 4K or UHD (Ultra High Definition) 4K. Their resolutions are 4096x2160 and 3840x2160, respectively. There is no reason to use a resolution lower than 1920x1080.

A comparison of the various video resolutions that can be selected on a typical DSLR
Aspect Ratio
This is the shape of the image, which is determined by the resolution you select. If you shoot in 1920x1080, you're getting the standard 16:9 aspect ratio. This ratio is considered "widescreen" and will match, for the most part, your modern TV or computer screen. This 16:9 standard replaced the old 4:3 aspect ratio, which is now outdated and not recommended.

Frame Rate
This is the number of frames recorded per second. Remember, video is essentially a series of photos strung together and displayed rapidly to create the illusion of movement. While cinematic film is played at 24 frames per second (fps), most digital videography today is shot at 30fps. In essence, the more frames per second, the smoother your video will be. If your camera offers 1920x1080 at 60fps, do it. Shooting 60fps means you have the option of slowing down the video by up to 50% when editing and it will still appear smooth. By contrast, if you shoot 30fps video and slow it down in editing, it will become jerky and unusable.
Higher frame rates such as 60fps or even 120fps give you extra creative possibilities, but keep in mind that these formats will double or quadruple your file size and require much more light for a proper exposure. Every time the frame rate is doubled, the amount of light reaching the sensor is reduced by 50%. The easiest way to counter this effect is to increase the power setting on your video lights or open up your aperture. But then again, who doesn't want to turn a two-second frogfish yawn into a beautiful slow-motion four- or eight-second yawn?

Recording at frame rates higher than 30fps allows you to play back footage in smooth slow motion. This HD clip was originally shot at 60fps, so is slowed down 50 percent when played back at 30fps

It's also important to note that the crop factor may change based on the frame rate you select. If shooting macro, this may actually be advantageous as it will increase your focal length and make the subject larger in the frame.

Scanning Method: Interlaced vs. Progressive
As mentioned, video is a series of still images strung together. Users have the ability to capture those images two different ways: interlaced (i) or progressive (p). HD TVs and LED monitors are progressive displays, which display the entire image at once. Interlaced images are shown one half at a time with the other appearing almost instantly after—but enough that can cause flickering. Stick to progressive.

Movie Quality
For Nikon users go with the "High" setting. Canon users should go with the "ALL-I" setting for higher quality video. These settings will generate bigger file sizes, so use at minimum 32GB SD or CF cards.
Speaking of media cards, remember to format your cards prior to use (make sure there is nothing on the card that needs to be saved). If you used the card in another device, it may not be formatted properly and will cause you fits underwater. If the card is not formatted, the camera may freeze up or not record reliably.

Final Thoughts
For the past year my preferred DSLR camera setting has been 1920x1080 (aka 1080p) at 60fps. This format has provided footage that plays on almost all consumer TVs and monitors (plus smartphones) and provides the flexibility to slow down shots to showcase a specific behavior. Like many videographers, I'm now exploring the potential of 4K and higher frame rates to enhance the creative opportunities underwater.
If you really want to shoot professional quality video you will need to understand these principles. The world of video can be confusing and requires us image-makers to think outside the box.
---
About the Author: Evan Sherman is the owner of Seasick Productions, a full-service multimedia company that specializes in underwater imaging. Based out of Orange County, California, Seasick Productions provides on-location and studio production services around the world. His professional underwater credits include television networks, Fortune 500 companies, and numerous entities within the dive industry. Evan's recent film, "Bali Close Up," earned top honors at the World ShootOut Underwater Photo Grand Prix in Germany, Video of the Year at the ADEX Voice of the Ocean Competition in Singapore, Best of Show and Stan Waterman Legacy Award at the Turquoise Bay International Underwater Film Festival in Roatán, and Silver in the video category of Our World Underwater 2016. He is a contributor to DivePhotoGuide and a Sea & Sea Alpha ambassador. Throughout the year, Evan conducts dive expeditions and imaging workshops.
RELATED CONTENT
Be the first to add a comment to this article.
Newsletter
Travel with us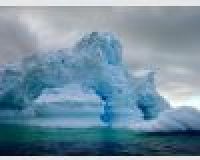 Antarctica
Plan Your Adventure >
Featured Photographer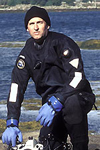 Brian Skerry
Expert Photographer
Brian Skerry began his career as a teenager, photographing subjects in the waters of his native New England. Today, his nearly year-round assignment schedule has him traveling to all corners of the globe, pursuing underwater...