Big Animals – Sea Lions, USA
Picture yourself surrounded by 100 golden retrievers—that's probably the land equivalent of diving in a sea lion rookery. And then just wait until the huge males show up. Sea lions are as playful as underwater subjects as they are frustrating. But choosing the right location and the right techniques can help make photographing these puppy dogs a rewarding experience.

CALIFORNIA, USA

The most well-known California sea lion rookery in Southern California is at Santa Barbara Island, though marine conditions have to be fairly calm to get there. Lots of operators plan single or multi-day trips, but you may need to allow time for more than one trip in case of poor weather. However, incredible encounters with sea lions can be had almost anywhere in SoCal. Some of the best encounters can occur in San Diego's wreck alley, on shore dives in La Jolla, and at the Long Beach oil platforms.

Recommended Operators

When to Dive

California sea lions are a year-round photo opportunity.

Pro Tips

Sea lions are incredibly fast and incredibly frustrating: I tend to compare diving with California sea lions to being in a bad relationship—there is ten times more going on behind your back than in front of your face, and they generally seem uninterested in you until you decide to leave!

A shutter speed of at least 1/125th of a second (preferably faster) is a must—you simply will not be able to freeze the action without a fast shutter speed. Equally critical are powerful strobes with fast recycle time, as there is nothing more irritating than finding that your great mouth-open shot isn't lit because your strobes haven't repowered yet.

Getting a great behavior shot often boils down to luck, but spending more time in the water is a key first step. If you want to nail a great mouth-open shot of a California sea lion, plan to spend as much time in the water with them as you can.—Allison Vitsky Sallmon

Other Locations

Sea lions are spread throughout temperate waters, but only a few other destinations feature regular, up-close encounters for photography. You might be in the Galápagos to photograph every other big animal (hammerheads and whale sharks), but there are also tons of sea lions to be found on sites throughout the archipelago—just ask your dive operator. Go with M/V Galápagos Sky. You can also photograph sea lions alongside great whites in the Hopkins Islands of South Australia. Go with Rodney Fox Shark Expeditions.
RELATED CONTENT
Be the first to add a comment to this article.
Newsletter
Travel with us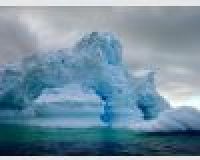 Antarctica
Plan Your Adventure >
Featured Photographer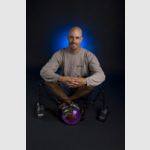 Ethan Daniels
Expert Photographer
Ethan's interest in marine ecology and photography began during the summers of his youth in Cape Cod, Massachusetts. Upon completing his graduate degree in biology at the University of Guam Marine Lab he made the permanent...