Big Animals – Manatees, USA
There's just something about manatees: So big, slow, and bulbous, but yet they just exude cuddliness. You want to hug them right out of the photos, all 10 feet, 1,000 pounds of them. Cooler water temperatures in winter bring the manatees inland to warmer waters, including many of Florida's springs.

FLORIDA, USA

Divers and snorkelers will find mantaees in many springs, especially around Crystal River and Homosassa River. They can be seen sporadically throughout the year, but in winter they congregate in warmer inshore waters to keep warm. Mornings are usually best because the manatees tend to be still and haven't yet gone out foraging. Be aware of certain off-limit manatee sanctuaries and that harassing manatees (which includes approaching them when they are eating or moving) is illegal.

Recommended Operators

When to Dive

The manatees generally begin their move to the springs when the weather chills in November, and last through March. Go early in the season to avoid the crowds.

Pro Tips

Be the manatee: Authentic images of manatees are accomplished simply by acting like one! This involves first-hand observation. Look at their unique behaviors for yourself and your photos will convey an empathic understanding of their lives—that extra "spark." Remember manatee eyesight is thought to be limited to certain colors and watery shapes. So it's surmised now to be more like they "feel" you—your breathing, vibrations and water movement—with their sensitive vibrissae hairs. Remember this as you calmly frame your underwater photograph and you will get a better response from the manatees around you.

Respect the rules: With such a limited area where we are allowed to observe these endangered marine mammals underwater, it is imperative photographers obey the rules. Information on Special Use Permits (any type of non-amateur work), interaction rules, instructional videos, etc., are all found on the Crystal River National Wildlife Refuge website and should be understood well before photographing. With the boardwalk at Three Sisters Springs opening to the public, beginning with the winter manatee season November 2014, there will be extra scrutiny. Set a good example and everyone wins, and we can keep photographing amazing manatees well into the future.

Go with the flow: Water conditions are notoriously hard to predict at Crystal River during the winter manatee season. Clear blue water with manatees in it frankly doesn't occur that often, and when it does, it's due to a dynamic combination of several environmental factors. If you dress warm, you can watch for changing water conditions and act when the springs are clearest with the least numbers of others around. It goes without saying to avoid holidays completely and steer clear of busy weekends. Also be aware that the clear springs are sometimes now roped off in the height of the season for the sake of the manatees. This is not really predictable beforehand, so have a backup plan (like other Florida springs diving, nature or bird photography).

Have the "right stuff": Research the most versatile camera system beforehand. Fast cameras, TTL, etc., are unnecessary. Having a system that can adapt to ever-changing water conditions and the correct lens/dome combination that captures a lot of natural light with minimal distortion is very important. And remember: the most important "right stuff" is one's love of captivating marine mammals, joyful attitude, fascination with all things submerged, kindness, and patience.—Carol Grant
RELATED CONTENT
Be the first to add a comment to this article.
Newsletter
Travel with us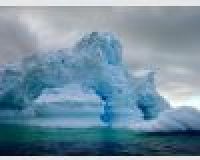 Antarctica
Plan Your Adventure >
Featured Photographer
Matt Weiss
Photographer
I am the owner, publisher and editor-in-chief of DivePhotoGuide.com, a leading underwater photography media publication with over 50,000 worldwide monthly readers. I have been working full time at DPG since 2009, and for years...