Big Animals – Hammerhead Sharks, Galápagos, Costa Rica, Bahamas
There are two main species of hammerheads that are regularly seen and photographed by divers. The first is the scalloped hammerhead, which grows to only 8 to 10 feet, but can be photographed schooling in the hundreds! The second, the great hammerhead, is photographed alone, but can grow to a massive 20 feet long.

GALÁPAGOS ISLANDS

Large schools of hammerheads are seen around Wolf and Darwin Islands, which require an overnight boat crossing from the main Galápagos Islands to get to. Diving is done off small inflatable skiffs, and you can expect strong currents. Once in the water, the hammerheads are usually all around you. Keep an eye out for individuals being cleaned by angelfish.

Recommended Operators

When to Dive

December to May has the largest schools, but they can be seen year round.

Pro Tips

­Even in groups up to 100 individuals, schooling scalloped hammerhead sharks are surprisingly shy. For this reason, it's important not to chase after the school, but rather stay put on the boulders of the Darwin's Arch dive site and wait for the school to approach you.

The great debate for this dive revolves around the best lens choice. A fisheye zoom is great for capturing the larger schools of hammerheads that will swim by and blot out the sun. For more "profile" images of single or just a few sharks, stick with a mid-range wide-angle zoom.

Darwin's Arch is widely considered the world's best dive—and it's not just for the hammerheads. If you strike out on that massive school of hammers, there are plenty of turtles and other shark species, too. At the top of the massive boulder pile that makes up the site, look for Galápagos and silky sharks. Your dive guide may also take you out into the blue in search of a bus-sized whale shark.—Joe Tepper

COCOS ISLANDS, COSTA RICA

Boats depart from mainland Costa Rica and make the 36-hour crossing to the Cocos Islands, which can be rough. June through October has nutrient upwells that attract lots of life, including the large schools of hammerheads. Unfortunately, those nutrients and plankton can make visibility low. Diving is done from small inflatables, and there can be strong currents.

Recommended Operators

When to Dive

The best time of year to see Cocos hammerheads is between June and October.

Pro Tips

Cocos can be dark and rainy, so adjustment of shutter speed and ISO may be necessary. To tackle particulates, strobe positioning can help a lot, as can getting as close as possible to your subject. Ambient light shots—like silhouettes of schooling hammerheads or a whale shark— are one classic way to deal with iffy viz.

Obviously, multiple sharks can make a great subject, but don't rule out getting a great shot of a solitary shark.

Scalloped hammerheads are skittish, so I like to use a closed circuit rebreather when I'm hoping to see and shoot them. If you're on open circuit, it's best to stay at the edge of a crowd of divers—but still next to a known cleaning station.

Alcyone is the most well-known site for hammerheads at Cocos, but you never know—on our last visit, Manuelita was the hammerhead hotspot!

Talk to your dive guides. They are diving these sites week after week and will be able to give you important details on what marine life has been spotted at certain sites. As ever, my go-to shark lens is a 16–35mm zoom.—Allison Vitsky Sallmon

BIMINI, BAHAMAS

If you like your hammerheads super-sized, then you should probably head to Bimini, Bahamas. Here, photographers come face to face with 15-feet great hammerheads in shallow, clear water. Of course, there are also tiger sharks and lemon sharks if you get tired of the hammers.

Recommended Operators

When to Dive

The best time to photograph Bimini's great hammerheads—and when most trips are run—is between November and April.

Pro Tips

Look for shoots that accentuate the hammer.

Ignore the "golden rule" of always shooting up at your subject—shoot down. The hammerhead is one of the few subjects that you can view from above and still get a very identifiable image, and it's a good way to accentuate the hammer. Of course, shoot up as well, but make sure you get your camera lower than the cephalofoil.

When shooting profiles or three-quarter profiles, look for and include the shadow. The shadow may be more telling that the shark is a hammerhead than the shark itself.

When shooting with strobes, angle your strobes outwards at a slight angle. This helps to cut down on backscatter from particles that the shark will typically stir up as it glides across the bottom.—Steve Hinczynski
RELATED CONTENT
Be the first to add a comment to this article.
Newsletter
Travel with us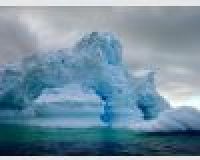 Antarctica
Plan Your Adventure >
Featured Photographer
Mark Thorpe
Expert Photographer
I started shooting underwater photographs way back in the early 90's during a military posting to Djibouti, as soon as my head went underwater for the first time I knew I had found my calling. On leaving the service I...