Big Animals – Blue Sharks, USA
Shark photographers love the sleek, pointed snout of a blue shark, especially when it's touching their camera port. Blue sharks are pelagic and rarely seen by divers. To find them you must go offshore and bring some chum. These potentially aggressive sharks seem to not be too bothered by snorkeling photographers, but they can and will often get up-close and personal.

RHODE ISLAND, USA

Tell anyone you're going to photograph sharks just two hours north of New York City and you're bound to get a puzzled look. However, there are few places better to photograph blue sharks than Rhode Island, USA. During the summer months, you can see up to 15 different sharks on a single day—and that doesn't count mako sharks, basking sharks, and mola molas (sunfish).

Recommended Operator

When to Dive

The prime months for blue sharks are early to mid-summer: May–July. However, regular sightings also run into the early fall.

Pro Tips

The biggest struggle with the blues in Rhode Island can be the particulates in the green, offshore waters. Rely as little as possible on strobe light and as much on ambient light. Use just a kiss of strobe (1/4 power or less) to illuminate the shadow on the sharks' belly.

If possible, choose to use electronic strobe connections, rather than fiber-optic. This will allow you to rapid-fire as the sharks come in close, instead of having to wait for your camera's pop-up flash to charge.

Try to arrange a trip that gets you in the water during unique lighting conditions such as sunrise and sunset. These "golden hours" provide unique, dappled light and the potential for stunning over/under images.

There's no harm in taking some sea sickness medication. The New England waters can be fairly swelly, so even the strongest stomachs can be upset. Also, make sure to bring plenty of food and drink for a long day on the water.—Joe Tepper

SAN DIEGO, CALIFORNIA

The west coast of the United States is also home to blue sharks. Operators leave from San Diego and head out into the blue Pacific water in search for baby blues. But you never really know what you'll find: blue whales, mola mola, seals, and mako sharks are just some of the other frequent visitors.

Recommended Operators

When to Dive

Blue sharks and mako sharks can be seen in Californian coastal waters year-round.




Pro Tips

In years past, late summer and autumn was said to be the golden time, but that's not been the case recently. Sharks will follow particular fish stock, and that can be dependent upon water temperature, currents, and all kinds of other variables. This year, for instance, we had many large blue sharks in the spring.

It is always best to go out with an operator with a demonstrated record of success, and even though it might be more expensive, don't forget that joining a smaller group translates to more time in the water.

My go-to shark lens is a 16–35mm zoom, and I have shot them with and without strobes, depending upon circumstances and conditions.

Composition can be tough: Generally, I let the shark dictate that. It's always great to consider what you'd like to see beforehand (location of the shark in the frame or secondary subjects) but I tend to adapt or adjust once I'm in the water.—Allison Vitsky Sallmon

AZORES, PORTUGAL

Out in the middle of the ocean, it is little surprise that the Azores islands attract unique pelagic underwater life, such as the blue shark. Head out even farther from the islands and you'll find blues, makos, bottlenose dolphins and a wide array of open ocean travellers.

Recommended Operator

When to Dive

The blue shark season in the Azores runs mid-July through October, depending on weather and wave conditions.

Pro Tips

Diving with blue and mako sharks is mostly done in high seas near the surface, hanging on a safety line under the boat, or just drifting with the boat at shallow depths (about five meters). Thus, this is a great opportunity to get some dramatic scenes by correctly balancing available light with a balanced exposure of the shark with your strobe light. If done correctly, you can get amazing shots of the shark bathed in sunlight, while illuminated by your strobes.

Keep in mind that on days of clear blue sky, you will want to use a fast shutter speed (preferably the highest flash sync speed your camera allows—generally 1/200s or 1/250s) to "freeze" the action, which can mean you will have to crank up your ISO or open your aperture.

As blue sharks are oceanic predators that are used to feeding on the surface, this is also a great opportunity to take some "splits," or "over-unders," with a fisheye or wide-angle zoom and as big a dome port as possible. To master this, keep in mind that the exposure (ISO, shutter speed and aperture) should be adjusted so that the sky/landscape is correctly exposed. A good depth of field is recommended, as you will want the shark and the distant landscape sharp. You can then adjust your strobe power to correctly light the shark.

For over-unders, another important issue is focusing: Keep in mind you will want the focus locked on the shark (in the bottom half of the image). You can either obtain this by selecting manual focus and prefocusing at about 50cm in front of you (50cm in the water as you are focusing on the virtual image created in your dome) or by choosing one or a group of focus points in the bottom half of your frame.—Nuno Sá




OTHER LOCATIONS

Since blues are ocean-going sharks, often traveling thousands of miles in a short period of time, they can be found virtually anywhere where there is open water—and food. Along with much bigger basking sharks, you can find blue sharks in Cornwall, UK, during the summer months. Go with Charles Hood Expeditions. Between October and July, divers can get close to blue sharks in the open ocean off Cape Town, South Africa. Go with Shark Explorers.
RELATED CONTENT
Be the first to add a comment to this article.
Newsletter
Travel with us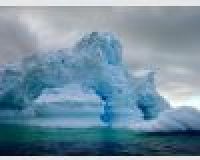 Antarctica
Plan Your Adventure >
Featured Photographer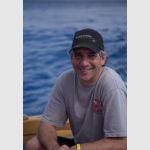 Robert Minnick
Expert Photographer
I began diving just over ten years ago; twenty years into my career as a technical director in theater. My mask became a new proscenium to a show of unending interest and fascination. After a time I developed a desire to...