Big Animals – Humboldt Squid, Sea of Cortez
Want to get your heart pumping? Try photographing the giant Humboldt squid with its five-foot-long mantle and ten appendages. Nicknamed "red devils" because of their speed and the deep red color they flash when feeding, these guys will probably earn you a few "likes" on your Facebook page after you post a good photo or two.

SEA OF CORTEZ

Shark Adventure takes squid divers on multi-day trips. After attending "Squid School" to learn the behaviors and hazards of blue water diving with giant squid, this operator will tether divers 40 feet below the boat and bait for the squid. Sightings can be hit and miss, and the time the squids stay close to the boat can vary. Squid move quickly when feeding, making it difficult to catch them on camera before they disappear back into the depths.

Recommended Operators

When to Dive

July to October is the best time of year to go.

Pro Tips

As these squid tend to appear much more at night, the more powerful your lighting system, the better, to avoid autofocus troubles caused by poor light. These animals love red, so I use red cellophane in front of my lights to attract them.

Humboldt squid are very strong and fast, so make sure you're attached to the boat by a reliable rope—and attach your photo gear to you, as the squid could grab it!

The visibility can be good, but it is typically poor and very milky. Go with your widest setup so as to have the entire animal framed and very little of the water column between the squid and your camera.

Be prepared for deep dives and keep the safety aspects in mind, as these are advanced dives. The danger is not so much about the animals, but more about the strong ocean currents at night.

Use as fast a shutter speed as you can—at least 1/250s—because the squid move very quickly. Also consider at least a f/9 for proper depth of field, and a boosted ISO—a newer camera with better ISO performance comes in handy here.

Don't forget, if you decided to use red lights, lower your white balance to 3000 Kelvin.—Daniel Botelho
RELATED CONTENT
Be the first to add a comment to this article.
Newsletter
Travel with us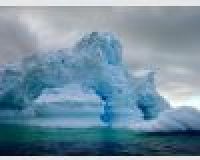 Antarctica
Plan Your Adventure >
Featured Photographer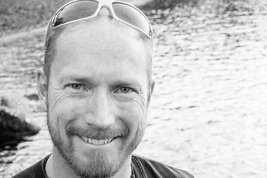 Stefan Beskow
Photographer
For me, one issue is more important than anything else. Time! When I dive I normally make long dives and try to dive whenever it's possible. Every dive is a potentially bad dive just as well a really good one, but you...