Big Animals – Dugongs, Red Sea, Philippines
Cousins of the manatee and more closely related to elephants than any other sea creatures, dugongs were almost hunted to extinction and remain threatened. Usually feasting peacefully on seagrass dugongs have mouths that look almost like underwater vacuum cleaners. Capture a great image of a dugong feeding and you should consider yourself one of the lucky few.

ABU DABBAB, RED SEA

There are only about 2,000 dugongs left along the shores of the Red Sea, so you have to be lucky to run into one. Your best chance is to visit the artificial inlets (marsa) created along the reef close to the shoreline. Local divemasters will know the locations of the most recent sightings.

Recommended Operator

When to Dive

Dugongs can be spotted year round.


Pro Tips

Do not immediately rush into the water. Dugongs must come up for air every five minutes, so wait a little and if the water is calm, you will see them. They're much easier to spot from the surface than swimming around underwater.

Watch the movements of snorkelers! If they stay in one place for a while focused on something, they've probably found a dugong—and then you'll know where to look.

Dugongs are rarely found in deeper waters than 30 feet. And if there's no seagrass, there'll be no dugongs. Once you've find them, let them get used to your presence; you will have time to take your photos. Never chase a dugong.

Take care not to stir up the sand on the sea bottom, And be ready to change your lighting and composition when they move to ascend for air.—Daniel Selmeczi

PALAWAN, PHILIPPINES

Venture out into the seagrass beds of these islands for one of the rare chances to see dugongs in their natural habitat. The dugongs of Palawan are protected in this area—where diving is the only acceptable marine activity. Congregations are rare and you'll mainly encounter single animals. Around Palawan's Calamian Islands, there is a population of about two dozen animals.

Recommended Operator

When to Dive

The dugongs can be found year round, but the risk of typhoons in the Philippines is highest from July to October.

Pro Tips

As with most subjects, learning more about the animal's behavior can really maximize the outcome of your shot. Dugongs feed primarily on seagrass and look for the best feeding grounds, so knowing were these are is essential in finding them and getting close enough for that shot you've been dreaming about. They are also less likely to be shy when they're feeding.

Keeping an eye out for where they surface to breathe and where they are moving to can help to predict their path and put you in the right position for the shot.

Use a wide-angle setup. An ultra-wide rectilinear lens or a fisheye lens can give great results, although with the latter you'll have to get really close, which can be hard. Strobes are recommended for optimal results, but they are easily spooked, so you might only get off one frame. As they typically don't venture deeper than 30 feet, you might want to consider ditching the scuba gear and freediving, as the noise of open circuit scuba can spook them too.

Patience is a virtue when capturing this elusive creature; it took me six days, 12 hours a day on a boat in the Calamian Islands to finally predict the best place to be for a "close" underwater encounter.—Steve De Neef

OTHER LOCATIONS

As a threatened species in many areas, dugongs aren't regularly sighted elsewhere. Lucky divers visiting Palau will find dugongs on the reef when they move out from the shallows during the full moon. Go with Sam's Tours.
RELATED CONTENT
Be the first to add a comment to this article.
Newsletter
Travel with us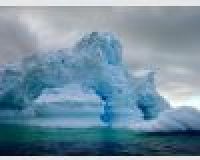 Antarctica
Plan Your Adventure >
Featured Photographer
Stephen Frink
Expert Photographer
Stephen Frink is the world\'s most frequently published underwater photographer with editorial work appearing in RODALE\'S SCUBA DIVING for whom he is Director of Photography and writes a monthly column on underwater...