Big Animals – Tiger Sharks, South Africa, Bahamas
Here kitty, kitty. The world's fourth-largest predatory shark, the tiger shark, is an underwater photography favorite. Growing to 14 feet long, these sharks are distinctly photogenic with tiger stripes down their sides.

SOUTH AFRICA

This dive is a baited drift dive. A chum bucket is hung on a line around 30 feet which is attached to a surface buoy that drifts with the current. After the bait has been in the water for about an hour (or until sharks are seen), divers get in the water and stay around the bait bucket. Blacktip reef sharks will also be present (usually 20 to 30 blacktips) and bull sharks are occasionally seen. Visibility can vary but is usually on the low side.

Recommended Operator

When to Dive

March to June has the most tiger sharks, but they can be seen year round in small numbers.

Pro Tips

Some operations have two bait buckets on the line with one being deeper. Being near the lower bait gives the opportunity to shoot upwards at the sharks from below.

Since the water is all chummed up, try to make sure your strobes are on the least power setting possible—relying mostly on available light. Also, turn the strobes away from the lens to avoid further backscatter.

A mid-range zoom is a good idea if the sharks are proving shy. But don't rely on the zoom as a crutch! Remember you want the subject to come as close as possible to maximize the effect of the strobes.—Brandi Mueller

TIGER BEACH, BAHAMAS

Tiger Beach has been a shark-feeding site for many years, making it a very reliable site to see tigers and other sharks including lemons, Caribbean reef sharks, nurse sharks, and hammerheads. Up to 30 tigers have been seen at one time. This is a stationary dive, and crew handle the shark food. Visibility is usually very good, and there is plenty of action, with the sharks coming very close.

Recommended Operator

When to Dive

Tiger Beach is a year-round destination, but best in the Fall and Winter months.

Pro Tips

One of the hardest parts of shooting large sharks is making sure to not "blow out" their belly, mouth and nose areas. Set the exposure on your strobes and your camera for a specific distance and only shoot when the shark is within this range. This will guarantee your exposure is perfect every time.

Sharks deserve our full attention and respect while diving with them. One of the most important aspects to shooting sharks is to not get lost in the viewfinder. Never get so focused on your camera that you lose awareness of your surroundings.

Sharks can easily sneak up behind a distracted shooter. Make sure you aren't putting yourself, the shark or those around you in harms way; always pay attention.

Keep shutter speeds high to reduce motion blur of the nose and tail of the shark.—Amanda Cotton

OTHER LOCATIONS

There aren't any other destinations that have successful, regular encounters with tiger sharks. However, both the Cocos Islands and Galápagos Islands environments bring tiger sharks in for sporadic sightings. Go with the M/V Galapagos Sky or the Aggressor Fleet.
RELATED CONTENT
Be the first to add a comment to this article.
Newsletter
Travel with us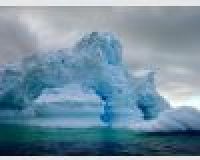 Antarctica
Plan Your Adventure >
Featured Photographer
Kim Yusuf
Photographer
In 2004 I found my passion for the 'liquid kingdom'.when a friend took me on an introduction dive in Spain. Six months later I had my certification and booked my first dive trip to Egypt. <BR>What I saw there...