Big Animals – Thresher Sharks, Philippines
It's all about the tail—or in the case of thresher sharks, a long caudal fin that can be as long as the sharks total body length. Endangered, shy, and preferring deep water, threshers aren't the easiest of subjects, but your patience will eventually be rewarded.

MALAPASCUA, PHILIPPINES

Monad Shoal (also called Shark Point) is a dive site on the edge of a deep drop-off. The threshers show up daily to be cleaned very early in the morning. Shooting with strobes is not permitted, as the bright light may damage this deep water shark's eyes (and also scare the already timid sharks away). Mantas, hammerheads, and other sharks can also be seen here. Keep an eye on the surface as threshers occasionally breach.

Recommended Operators




When to Dive

The peak sightings of thresher sharks take place between July and October. However, more important than time of year is the time of day. Early morning is usually the only time to see them—when they are at cleaning stations above 130 feet. Also, there are fewer shark sightings during the full moon.

Pro Tips

Dives are at sunrise, so natural light is very dim. Make sure to have a high ISO to allow proper exposure. Prepare your camera settings way before the sharks appear, because when they do, you might only have one chance for a good picture.

Usually the dives are crowded, so be sure to position yourself in a way that no other diver will stand between you and the sharks. Talk to your dive guide and explain your intention of taking pictures. He will probably allow you to have more flexibility down there.

Dive as many times as possible! Sharks don't always appear, and when they do, they might not stay for long. It's a long trip to get there, so allow yourself as many dives as you can, maximizing your opportunities for a great encounter and great shots.—Christian Vizl
RELATED CONTENT
Feb 3, 2016 7:19 PM
Goni Boller
wrote:
I am struggling with the settings for the low light conditions at Monad Shoal. I use a Sony RX100M2. I feel like with ISO 400 the pictures are too grainy. I use f1.8 and shutter speed I am not sure what I could use to still get a sharp picture of the shark. What would you recommend? I have two more dives to go. Today was a very good dive with many sharks, also pretty close by but my pictures are no good (still too dark) with ISO 400, f1.8 and 1/125
Newsletter
Travel with us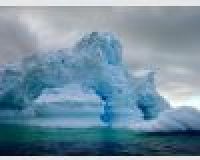 Antarctica
Plan Your Adventure >
Featured Photographer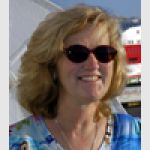 Deborah Fugitt
Expert Photographer
Deb Fugitt loves to travel. A few years ago she sold her house, left her job as a large computer systems analyst, (the systems were large, not the analyst), packed a bag and became "homeless" for 16 months. Europe was...