Big Animals – Potato Cod, Australia
Having been hand fed by divers for over 20 years, the giant potato cod of Cod Hole are more than obliging to smile for your camera. Weighing up to 60lbs, these fish will wait under your dive boat in anticipation of a snack. Due to environmental concerns, the feeding of the fish has mostly stopped, but the fish still show up daily to pose for photos, allowing divers to get close enough to touch—or stick a camera almost in their mouths.

GREAT BARRIER REEF, AUSTRALIA

Cod Hole being a popular dive site, there can often be multiple boats at this dive site, but swimming a bit further from the boats will usually lead to more fish. Cod feeding dives produce interesting behavior photos, but the feeds often get a bit chaotic. Once the feeding is done, the fish will calm down, making it easier to approach and get close.

Recommended Operator

When to Dive

The potato cod are available for portraits year-round.

Pro Tips

Slowly approach the cod and they usually aren't bothered by divers and won't swim away.

Look for a fish that is being cleaned. If you wait long enough, the cod will usually open their mouths wide for a teeth cleaning, allowing for shots inside the mouth.

The cod aren't the only stars of the show on this dive—it's okay to get a bit distracted by massive schools of big-eye soldierfish and squirrelfish. Using a fisheye lens, you can show the scale of the school.—Brandi Mueller
RELATED CONTENT
Be the first to add a comment to this article.
Newsletter
Travel with us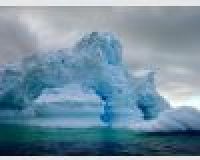 Antarctica
Plan Your Adventure >
Featured Photographer
Kim Yusuf
Photographer
In 2004 I found my passion for the 'liquid kingdom'.when a friend took me on an introduction dive in Spain. Six months later I had my certification and booked my first dive trip to Egypt. <BR>What I saw there...