Big Animals – Mantas, USA, Mexico, Yap
Mantas are the ocean's ballerinas. They gracefully glide though the water eating only tiny plankton. The money shot involves snapping the photo with the manta head on, cephalic fins extended and mouth wide opening showing you its gill plate—although there's just something peaceful and soothing about reef scenes with mantas floating through the water in the sunlight.

KONA, HAWAII, USA

The Kona Manta Ray Night Dive at Garden Eel Cove is unique because divers see mantas at night. Dive operators place large buckets of lights underwater to attract plankton, which brings in anywhere from 1 to 40 mantas in a night. Because of its popularity, many boats show up at this site, bringing with them over 100 divers each night.

Recommended Operators

When to Dive

Year round. March and April are mating season and these months sometimes have more mantas than the rest of the year.

Pro Tips

The mantas show up for the plankton, which will cause backscatter in photos. Be sure to have your strobes as far from the camera as possible and pointed outwards.

When there are lots of other divers and plenty of light, try taking natural light photos.

If all the other divers are driving you crazy, ask your dive operator about going to the less popular manta night dive near the Sheraton Hotel. This site usually has fewer people, and sometimes fewer mantas, but you really only need one.—Brandi Mueller

SOCORRO ISLAND, MEXICO

Socorro is the largest of the four volcanic islands that make up the Revillagigedos Archipelago, which lies about 250 miles off the southern tip of the Baja California peninsula. Wild and remote, it's famed for its amazing encounters with the majestic giant Pacific manta ray, with its extraordinary wingspan of up to 30 feet. Patience is the key to great images. Wait for the mantas to come to you, instead of trying to chase one—they can sense when you're calm and relaxed.

Recommended Operator

When to Dive

November to June is the best time to visit Socorro.

Pro Tips

Adjust your settings before you start. Take a couple photos of anything around you to find the proper settings for the kind of photo you're looking for, either towards the sun or horizontally. Underexpose by 3/4 of a stop—it's better to get photos that are a little underexposed rather than overexposed—and position your strobes behind the camera lens, pointing outwards to avoid backscatter. If you're not using strobes, ambient light is always available.

Just hang out and don't move around, and be patient and focus on the manta's movement. Pacific giant mantas always swim over your head looking for your bubbles, so you're sure to get a chance to capture this majestic creature's silhouette.

Always use a second subject in your manta shots to avoid a boring single manta image with just surrounding blue water. More subjects in the photo—a reef, a pinnacle, clarion angelfish cleaning them, or even one or more divers in the background or next to a manta—will turn a good photo into a great photo.

Spend time just observing the mantas' graceful movement. Mantas don't so much move as dance, and capturing those moments—the gentle movements of their huge fins or when they roll and unroll their horn-like head fins—will impart a sense of joy to your photos.—Erick Higuera

YAP

Yap is home to a manta cleaning station that reliably has mantas present almost every day. It is close to shore in the lagoon, and the top of the coral head where the mantas congregate is shallow, allowing for a lot of time to be spent photographing the animals as they slowly swim over the coral head to be cleaned by small wrasses and other fish. Mantas generally seem to be more active in the morning, and visibility at the site is often better during incoming tides.

Recommended Operator

When to Dive

More mantas are present during the December-to-April mating season, but they can be seen year round.

Pro Tips

The mantas seem not to be bothered by divers—as long as they stay as still as possible, so find a rock or an area without living coral and situate yourself so you don't have to move.

Often they swim right overhead, making for great shots with sunbursts or light behind the mantas.

Visibility can be variable and on days without perfect viz use natural light to reduce backscatter. Usually, the mantas get close enough for great shots.—Brandi Mueller

OTHER LOCATIONS

Mantas can also be seen reliably in Komodo, Indonesia at a dive site called Manta Point, which is a feeding site for the animals. Go with Dancer Fleet. The Maldives is a popular place to see mantas from May to September, and particularly in August. Go with Aggressor Fleet. Mantas migrate near Isla Mujeres, Mexico from May to September with the highest concentrations from July to August. Go with Blue Water Encounters.
RELATED CONTENT
Be the first to add a comment to this article.
Newsletter
Travel with us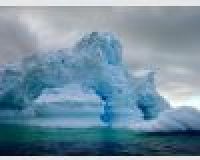 Antarctica
Plan Your Adventure >
Featured Photographer