Big Animals – Great White Sharks, Mexico, South Africa, Australia
Why photograph great whites? The reasons are obvious….

GUADALUPE, MEXICO

Baja is often referred to as the best place to photograph great whites because it reliably has the best visibility of the great white shark sighting areas. Liveaboards provide multi-day itineraries, helping to guarantee the most sightings and clear water. Operators often have both shallow and deep cages, allowing for different perspectives of this mighty predator.

Recommended Operator

When to Dive

August to October is the best time to see great whites.

Pro Tips

As great whites move very fast, high shutter speeds are essential to freeze the action. Crisp images can sometimes have much more to do with shutter speed than focus.

Use strobes to fill the white belly area of the shark. As sunlight can only reach the top of the body, without strobes the belly will be greenish or bluish instead of bright white.

Face-to-face encounters, or at least achieving eye contact, are very important for all wildlife photography, and the situation is no different with great whites. A positive interaction with the shark coming towards you is better than chasing the shark with tail shots.

For the best great white dive experience, you need to get out of the cage (which, of course, requires the support of an experienced team). When shooting outside the cage, it is crucial to predict shark movements in order to find your optimal positioning. When you see the shark coming from a distance, put yourself in the right position early so you will be still and quiet (and, if possible, not making bubbles) as the animal approaches. This will give the shark the confidence to come in for a close inspection.—Daniel Botelho




SOUTH AFRICA

Great white diving occurs in cages floated next to boats. Divers can either be on snorkel or hooka (sometimes the sharks seem to be spooked by the compressor noise and operators will suggest snorkel.) Water temperatures are in the 60s and visibility is usually less than 20 feet. Sharks are brought close to the cages with bait or seal-shaped decoys. At Seal Island seal-shaped decoys are dragged behind the boat to entice shark breaching. Strobes can be difficult to use in the cages.

Recommended Operator

When to Dive

June to August. Great whites can be seen year round, but the winter months have the highest concentration and the most breaching behavior at Seal Island.

Pro Tips

Floating at the surface in a cage can make shooting difficult. Wear weights if available and have a snorkel.

Try to get comfortable and steady in the cage before the sharks show up, so you're ready to get the shot.

Use a small dome port to try and avoid the closely placed cage bars from getting in your photos.—Brandi Mueller

SOUTHERN AUSTRALIA

Many people now see Guadalupe as the best place to shoot great whites, but having been to both destinations photo pro Dan Norwood prefers Australia for one reason: submersible cage diving. Scuba divers can head to the bottom and visit the sharks among the reefs and other marine life, giving photo opportunities unlike anywhere else in the world.

Recommended Operator

When to Dive

May to October is the best time to see Aussie great whites.

Pro Tips

Shooting in continuous mode (around three frames per second) will give you more images to choose from and make the most of any close passes to the cage.

If you have a mini-dome then definitely bring it along. Big, expensive glass ports and choppy water while inside a metal cage is not a good combination! Having a smaller set-up allows you to move the camera between the bars easily when tracking the sharks' approach.

Use a zoom lens. Some of the sharks will keep their distance while others will come right up and take a peek in the cage. Having a versatile lens such as a 10–17mm or 12–24mm will mean you should be ready for any eventuality.

Don't back away to soon—easier said than done when being approached by such a huge animal, but time and again I have seen people hit the back of the cage too soon (especially at first) and miss getting an amazing shot. The best images always come when very close to your subject—even when it is a big great white!

Try to pick a spot in the cage so that you can shoot with the sun behind you if at the surface. It sounds obvious but this can make a huge difference in getting well-exposed images without sunlight highlighting all of the bad stuff in the water.

Consider what you post online and show others. Although shots of the great white displaying its jaws in attack mode are no doubt impressive, they also contribute to their being negatively portrayed in the media. I much prefer images of the sharks calmly cruising by—this is, after all, what they do most of the time.—Daniel Norwood
RELATED CONTENT
Be the first to add a comment to this article.
Newsletter
Travel with us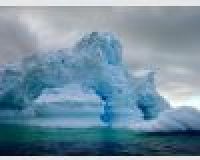 Antarctica
Plan Your Adventure >
Featured Photographer
Takako Uno
Expert Photographer
Takako was born in Japan and is now based in Hong Kong. A full time marine photographer, Takako now journeys with her husband, Stephen Wong, making images around the world. Her work has appeared in a number of magazines and...