Big Animals – Dolphins, Bahamas, USA
Of the 40 species of dolphins, three are regularly seen and captured by underwater photographers: the bottlenose, the spinner and the spotted dolphin. While the habitats of these three species often intersect, there are specific destinations known for their reliable in-water dolphin interactions, including the Bahamas and the island of Hawaii.

BAHAMAS

The Bahamas is a dream for dolphin photography, providing encounters with the shy spotted dolphin, as well as several other species. Several liveaboard boats specialize only in dolphin encounters, ensuring you will come home with enough pictures to keep you busy editing for a while. The shallow, clear blue water is ideal for beginning photograhers, as well as those with advanced photography and freediving skills.

Recommended Operator

When to Dive

Dolphin diving is year round, although some operators take breaks for tiger shark trips. Check various schedules.



Pro Tips

The tonal range of a dolphin's skin, as well as the type of environment most dolphins are found in (clear water close to the surface), makes them perfect subjects to convert to black and white. Remember that high-contrast images make the best black-and-white photographs.

Dolphins love to play. If you want great interactions with lots of close-up opportunities, get wild in the water: play, splash, twist around, and dive down. It might feel silly doing these things, but dolphins love playing and are curious of divers who do the same.

Get rid of as much drag on your camera rig as possible. Most dolphin encounters will be on snorkel, so any extra weight and size to your camera will slow you down and tire you. Trading strobe arms and strobes for a continuous light (video light) directly mounted atop your housing will help add a splash of light without slowing you down too much in the water.—Amanda Cotton

KONA, HAWAII, USA

Another location where several species of dolphins can be encountered in clear waters is off the Kona coast of the island of Hawaii. Pods of spinner dolphins circle the famous Airport Beach dive site, where the manta night dive takes place. Photographers are also regularly approached at the surface by curious bottlenose dolphins. And the lucky diver may be passed by a pod of shy spotted dolphins.

Recommended Operators

When to Dive

Diving and dolphin photography in Hawaii is available year-round. However, the best weather and ocean conditions often come in the summer and early fall (May–October).

Pro Tips

Spinner dolphins are perhaps the most commonly encountered species, as they regularly circle the bays off Kona. The trick is not to chase the dolphins, but let them come to you. The pod (up to 50 individuals) will make a predictable loop around the bay. Watch once or twice and then position yourself in the predicted path. Wait for them to swim by and then take a deep breath and dive down.

Some photographers prefer to ditch the strobes in favor of a natural light setup. This can be effective for reducing drag to catch pace with the more shy species (spinner and spotted)—especially when in large pods that will be too distant for strobes to be of any use. Try using high shutter speeds to freeze their motion (1/500th of a second) and a filter to reduce some of the blue hue.

Kona's most famous dive features dozens of swooping mantas, but there are also usually several curious bottlenose dolphins lurking in the dark. Keep an eye out for the bottlenose, which usually appear at the end of a dive as you surface. Bottlenose dolphins can also be photographed approaching divers on reef dives.

For the best chance at a dolphin encounter, consider going out with a small group of other photographers on a local speedboat tour (Wild Hawaii Ocean Adventures). This will give the best chance for spotting the dolphins in the open ocean.—Joe Tepper

OTHER LOCATIONS

Dolphins are photographed in virtually every tropical marine environment—with Kona and the Bahamas providing the most regular up-close encounters.
RELATED CONTENT
Be the first to add a comment to this article.
Newsletter
Travel with us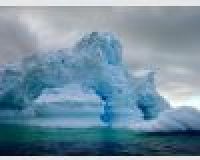 Antarctica
Plan Your Adventure >
Featured Photographer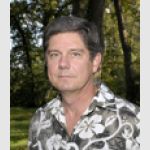 Ricky Ferguson
Photographer
For the most part, my style is \"up-close and personal.\" I am mostly interested in the macro world because it enables divers, and non-divers alike, to see what\'s hidden within the big picture.