All Articles
Joseph Tepper
|
Mar 21, 2011 9:00 AM
Joseph Tepper on how to capture great shots of Secretary Blennies
continue
Join Steve De Neef, an accomplished underwater photography, as he takes the plunge into shooting video with his SLR. In this installment of the mini series, Steve focuses on the bare basics...
continue
Jeremy Cuff
|
Mar 11, 2011 9:00 AM
Jeremy Cuff on photographing Bouley Bay, UK
continue
Cal Mero describes the 'insanity' of shooting commercial underwater photography
continue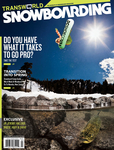 Want to know how to shoot a lake trout and snowboader at the same time? Professional surf and snowboard photographer Scott Serfas explains the creative motivation and execution behind his cover...
continue
Joseph Tepper
|
Feb 28, 2011 2:01 AM
This is a list of the ten most unnoticed Caribbean subjects that can become "can't miss" opportunities with a little creativity.
continue
Mark Fuller
|
Feb 25, 2011 12:04 PM
Mark Fuller explains how he was able to get such sharp focus in his award winning portrait of a blenny
continue
Keri Wilk reviews the Nikon D7000 and Aquatica AD7000 housing
continue
Keri Wilk reviews the Nikon D7000 and Aquatica AD7000 housing
continue
Jeremy Cuff gives insight into this remarkable animal behavior shot
continue
Newsletter
Travel with us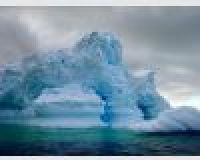 Antarctica
Plan Your Adventure >