From The Field
Steve De Neef dives into the controversial whale shark feedings in Oslob
continue
Steven Anderson
|
Mar 27, 2012 10:00 AM
Steven Anderson spends a week photographing Tiger Sharks in the Bahamas, but on his last day, he still doesn't have the shot he wants. This is his story of how he captured a shot of inside the...
continue
Daniel Norwood
|
Feb 13, 2012 9:00 AM
Photographing Bali's most famous dive site
continue
Shooting feeding whale sharks in the Philippines
continue
Discover some of Hawaii's most photogenic endemic species
continue
Capturing the feeding Tarpon at Silver Caves on Belize's Lighthouse Reef wasn't just a case of "pointing and shooting."
continue
Waiting for bigger animals, photographer Jon Schwartz encounters schooling squid
continue
Matt Weiss
|
Aug 22, 2011 10:00 AM
During a slow day on the recent DPG expedition to South Africa, we came across a sick humpback whale covered whale lice and barnacles. The images we captured were probably during some of its final...
continue
Jeremy Cuff
|
Mar 11, 2011 9:00 AM
Jeremy Cuff on photographing Bouley Bay, UK
continue
Cal Mero describes the 'insanity' of shooting commercial underwater photography
continue
Newsletter
Travel with us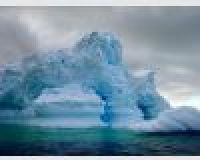 Antarctica
Plan Your Adventure >