All Articles
Editor's Note - You may have noticed in the Critter Corner installments that snoots have become a common suggestion for a  lighting technique to help you create a unique critter image. ...
continue
From time to time we find the need to dig deep into the dirty details of the underwater photography world - details that nobody else wants to focus on. We released our first set of stats in...
continue
Joe Tepper
|
Dec 3, 2010 5:10 PM
Joe Tepper reviews Peter Verhoog and Georgina Wiersma's coffee table book - "Sharks: Close Encounters"
continue
Steve De Neef provides tips for photographing whip coral critters
continue
The final installment of the series discuss the assembly and testing of an underwater SLR housing.
continue
Jean Bruneau takes us through the treating and labeling stages of making an underwater SLR housing
continue
In the first installment of "The Making of a Housing," Jean Bruneau explains the process behind designing and machining an Aquatica underwater housing
continue
Jeremy Cuff explains how he was able to capture his Silky Shark wallpaper image
continue
Joseph Tepper gives his advice on photographing Carribean Reef Sharks
continue
Jeff de Guzman recounts how he captures a super macro predation moment
continue
Newsletter
Travel with us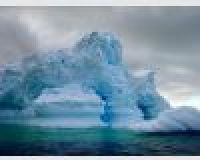 Antarctica
Plan Your Adventure >