All Articles
A review of the new coffee table book on the Channel Islands, Sea Of Light, by Richard Salas.
continue
Jason Heller explains how he had the idea for his backlit soft coral shot taken in Triton Bay, and also what it took to execute the concept.
continue
Aaron Wong explains why he chooses to shoot in his signature style
continue
Rick Morris tells us what it it took for him to dive and shoot in the harsh Arctic environment
continue
Mike Bartick closes out a year of Going Nudi in the Channel Islands
continue
Rick Morris profiles Shawn Harper, an underwater photographer who specializes in diving underneath the ice of the Arctic.
continue
In this special edition of the Going Nudi series, Mike Bartick goes nudi in Scotland and finds that it is oddly similar to Going Nudi in California
continue
Andy Ferrari describes why he loves underwater photography in the first installment of the "Why We Do This" special feature.
continue
Cal Mero tells us how photography can be useful for science in a case study about natural selection on damsel fish
continue
Cal Mero finds himself on a remote island when a tsunami warning surprises the village he is in. He tells the story that followed.
continue
Newsletter
Travel with us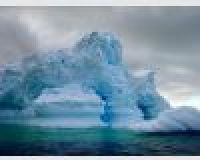 Antarctica
Plan Your Adventure >