All Articles
Daniel Norwood
|
Dec 9, 2011 8:00 AM
DPG's Daniel Norwood gets lured in with the Maldives' Siren
continue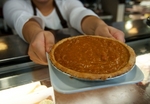 Joseph Tepper
|
Nov 24, 2011 7:00 AM
Top five list of things to be thankful for on "Turkey Day"
continue
Joseph Tepper
|
Nov 21, 2011 9:00 AM
Walk with dragons and dive with giants in the waters of Komodo with the Worldwide Dive and Sail's Indo Siren
continue
Capturing the feeding Tarpon at Silver Caves on Belize's Lighthouse Reef wasn't just a case of "pointing and shooting."
continue
Becky Kagan explains how she captured her award-winning, freshwater image
continue
The whale sharks may be what put Southern Leyte on the map for the diving community, but areas diverse macro life is a major draw for underwater photographers. The SY Philippine Siren's...
continue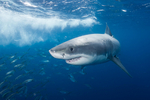 Dan Norwood
|
Oct 12, 2011 8:20 PM
Australia is one of the few places on this planet where you can photograph the great white sharks. Photographer Dan Norwood gives us his advice on photographing these magnificent predators from the...
continue
Waiting for bigger animals, photographer Jon Schwartz encounters schooling squid
continue
A Self Portrait With A Difference in the Socorro's
continue
Matt Weiss
|
Aug 22, 2011 10:00 AM
During a slow day on the recent DPG expedition to South Africa, we came across a sick humpback whale covered whale lice and barnacles. The images we captured were probably during some of its final...
continue
Newsletter
Travel with us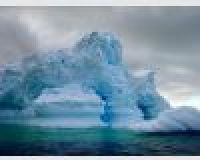 Antarctica
Plan Your Adventure >