Articles
A Winning Trip to Indonesia Aboard the Seven Seas Liveaboard
An octopus on one of the most beautiful reefs in the world in Indonesia

If you're like me and enjoy daydreaming about winning the lottery—or winning a big photo competition—read on.
Earlier this year, I got an email I'll never forget. It read, "Congratulations! I am thrilled to tell you that two of your images have placed in the Our World Underwater 2018 Competition. For your winning images, I am very happy to present you with the top prize, a 12-day liveaboard trip for two on the Seven Seas "East of Flores" cruise, as well as…" Yes, it kept going, but that's enough bragging for now.
Naturally, I responded accordingly: "Is this some sort of cruel joke? Is there a camera on me right now?"

Hunting banded sea krait
The Win
After learning the good news, I went back to refresh my memory of the competition's judges. That recollection made winning even sweeter. I'm wearing a Prawno shirt right now (not joking) designed by DPG Photo Editor and dive apparel queen Lia Barrett. Erin Quigley has helped my post-processing skills go from terrible to terrible-only-sometimes. Keri Wilk is arguably the best underwater competition shooter of recent times—and I also use his diopters and other top-notch ReefNet products. And then there's Alex Mustard, only the best underwater photographer in the world today. (If you don't have Underwater Photography Masterclass beside your bed, you're missing out.)
So, for me, the real praise comes from the quality of judges that selected my winning images. If you want to know how I captured these shots and bagged such an awesome prize, I'll refer you to this "Behind the Shot" feature.

Shane's "Best of Show" image from Our World Underwater 2018
The Trip
I had never been to Indonesia before, but I knew enough to be excited. Few who dive haven't at least been made aware of this archipelago's prowess in delivering top-notch marine encounters. And the fact that I was able to share in the spoils of my win with my partner Anita made me 10 times more excited. That's what I tell everyone, anyway.
Researching the itinerary ahead of time gave me butterflies: The area of our exploration is a rarely dived swath of ocean between Alor and Flores. There is relatively little information out there about these locations. But through what limited photography I could find, I expected cool critters and hot reefs. That's exactly what we got. The boat was beautiful, the staff was professional and friendly, the food was delicious, the reefs were in stunning shape, and the critters were plentiful.
While I have it on good authority that there are big fish to be seen if you dive some of the big rocks in the current-filled straits, it would have been heartening to see more large pelagic animals in the calmer waters. My theory is that the area appears to experience some real fishing pressure: There are tons of fish aggregation devices (FADs), traps, and boats with seine nets. But I didn't see any large, commercial fishing boats, which may explain why the reefs appear so healthy.

Peekaboo with a giant puffer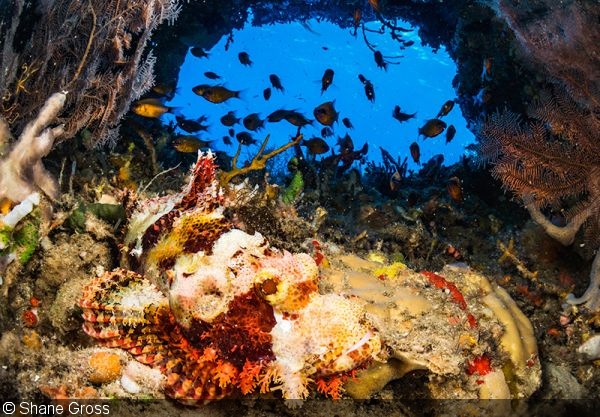 A swim-through where you don't want to touch the bottom—note the hidden scorpionfish!

But there are enough artisanal fisherman targeting big fish to keep us divers from encountering them. This is their water that they have been surviving off of for millennia and I was just a visitor. However, I foresee problems if this continues. Forgive my nitpicking, and I may be wrong, but we should talk about this stuff, right?
I didn't have any outside shooting pressure—no assignments—so I tried to just relax and have fun making images. To me, however, it's even more fun to work towards a larger goal. I am working on story about seagrass, so it was so nice to have some flexibility from the crew to play around in the shallow seagrass beds. A big thank you is owed to everyone aboard the Seven Seas.
I thought about giving a dive-by-dive recap, but Renee Capozzola did a better job than I ever could in the article, "An Underwater Photographer's Journey to Indonesia's East Nusa Tenggara."

The short-tailed pipefish (closely related to seahorses) is shaped to look like seagrass for effective camouflage

Juvenile hairy frogfish

Goby on soft coral
The Advice
Thanks for sticking with my highly untraditional "article" all the way to the end. Your prize is my top tip for placing in one of the contests in the 2019 Underwater Competition Series and winning an awesome accompanying award. So, here it is: Think less about the "cool factor" of the subject and more about the art. One of my winning images was of nurse sharks—you know, the ones some people literally kick out of the way to photograph other sharks.
On the other hand, if you just want to experience the sensational diving and photography opportunities Anita and I had then book with Seven Seas. This first-class liveaboard—and the fabulous dive sites in Indonesia it visits—will simply blow your mind.

A stunning, colorful coral reef in Indonesia's Flores region

---
About the Author: Shane Gross is a marine conservation photojournalist currently based in the Bahamas. He is a multiple winner in the Wildlife Photographer of the Year competition and an Emerging League Photographer with the iLCP. His favourite food is pizza, and it shows. He was once in the trunk of a car while it lost control and drove through a fence. His hands are soft. He is also desperate for more Instagram followers. So, you know, follow @shanegrossphoto.
RELATED ARTICLES
Be the first to add a comment to this article.
Newsletter
Travel with us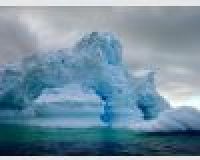 Antarctica
Plan Your Adventure >
Featured Photographer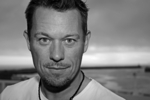 Christian Skauge
Expert Photographer
Christian Skauge took up underwater photography in 2004 and never looked back. His passion is macro photography - critters, fish portraits, patterns and textures. As can be seen on his website, he is also keen on nudibranchs...