Articles
Why Shoot Underwater Video with Your DSLR?

DSLRs have incorporated the ability to shoot video, with some models now offering internal 4K video recording. Even so, they are still primarily used to capture still images. And most DSLR manufacturers are targeting still photographers not videographers. It's nothing personal—just business.
As a result, a DSLR's design is not optimal for video recording: Menus can be clumsy and system controls aren't in the prime position. Thus, a better understanding of the camera is requisite. That doesn't mean you can't achieve high quality video. It just takes a little more effort.
So why would you want to shoot video with your DSLR? Because you already have a video-capable system!

If you already have a DSLR and are only shooting stills, you're not taking full advantage of your camera's abilities (video)
First Step: Know Your DSLR and Housing Controls
It's pretty obvious but worth stating that whether it is brand Canon or brand Nikon (or something else), full-frame sensor or crop sensor, one of the most important aspects of shooting DSLR underwater video is having a thorough understanding of your equipment. This is all the more important when dealing with a DSLR that is primarily intended for taking still images.
Housing manufacturers are beginning to recognize the demand to use DSLRs and mirrorless cameras for videography, and we are seeing improved ergonomics and access to video-important controls like record on/off, manual focus, and manual white balance. If you're in the market for a DSLR housing, make sure to ask your local dealer about the best ergonomics for videography.
If you're already invested in a housing, it's all the more important to master the key controls before even getting in the water. You can't just pull out your gear a couple days before your first dive trip of the year and expect to get stellar images. If you can't shoot high-quality video of salt and pepper shakers on your kitchen counter, what makes you think you will be able to shoot moving subjects underwater? Understand your camera. Learn your camera.
How many times have you missed the shot because you fumbled with your system attempting to locate the proper adjustment and the subject swam away? As image-makers, we have numerous constraints underwater. We are restricted by depth, time, nitrogen, battery, memory card, light, and dive conditions, to name a few, all of which we have limited control over. You can, however, control your knowledge of your camera system.
Read the owner's manual. (I know, you've heard that before, but this is Video 101 and needs repeating.) You have a nice long flight between home and your first dive—use this time to peruse your camera and housing owner's manual. It might even be a good idea to try shooting topside using your housing to become more comfortable. Alternatively, try to find a controlled local environment, such as a pool or lake, where you can focus on getting accustomed to your camera's controls.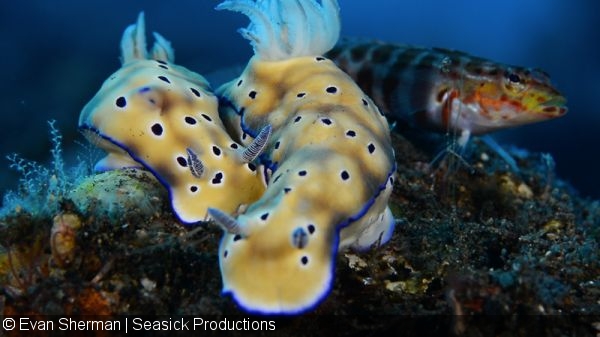 If you want to be able to take well-executed underwater video, the first step is to familiarize yourself with settings and controls specific to videography (video frame grab)
Benefits of DSLRs for Underwater Videography
We've noted some of the limitations when using DSLRs for underwater videography, including inefficient menu setups and less-than-ideal ergonomics for key video controls. But there are also advantages to using a DSLR. The big two are "versatility" and the ability to select "ideal focal lengths."

One advantage of using your DSLR for video is the wide array of lens focal lengths available, from ultra wide-angle to those used for taking images of this two-inch emperor shrimp (video frame grab)

Versatility: The same piece of equipment that can produce stunning video can also achieve magazine cover photos. Sure, you could purchase a GoPro to shoot video, but then you have a second camera, housing (even if it is really tiny), batteries, chargers, micro SD cards, and accessories to pack.
Plus, a GoPro is essentially a point-and-shoot camera with little creative control (although it's a great piece of gear and serves many purposes within the dive community). A DSLR is the best of both worlds: One system, multiple mediums, numerous opportunities. Not to mention you can use the camera to shoot topside.

With a DSLR you can take award-winning short films focused on Bali's macro critters...

... or you can take over-unders of sharks at dusk—all with a single camera

Key Focal Lengths: This is arguably the biggest advantage of opting for a DSLR over a GoPro or even a camcorder. From a fisheye wide-angle lens to macro macro lenses, and everything in-between, a DSLR can be easily equipped with a variety of glass that traditional video cameras cannot.
For example, the Tokina 10–17mm lens is a favorite among many underwater cropped-sensor DSLR users and has a field of view (FOV) between 100–180 degrees, depending on the focal length. In order to get that type of coverage with a traditional video camera (with a built-in lens), you need a compatible wide-angle port. This port can cost up to $5,000, making it cost prohibitive for many people.

The Tokina 10–17mm makes for a great choice for wide-angle videography because of its wide angle of view (up to 180 degrees) and sharp corners (video frame grab)

The Tokina lens, on the other hand, is under $600. For macro video, a DSLR has a huge advantage over a video camera because of recent developments in diopters. Combining a DSLR 100mm or 105mm lens with a macro diopter gives you the ability to fill the frame with even the smallest subjects, like pygmy seahorses.

Meanwhile, using your DSLR with a longer focal length lens (100/105mm) along with a tripod, produces tack-sharp macro video (video)
Final Thoughts
As mentioned, the goal here is not to "sell" you on purchasing a DSLR to shoot video. It is to enlighten the existing DSLR owner to either start shooting video with your system or improve the quality of your video. Don't let the disadvantages of shooting video with a DSLR discourage you, as they are incredible tools that can achieve fantastic results in the world of video. You just need to know how. In our next installment, we will look at how to select the right lenses and other gear for underwater DSLR video.

Why limit yourself to either stills or video? Your DSLR is a powerful tool for storytelling, whether that is through a portfolio of powerful photos or a well-edited short film
---
About the Author: Evan Sherman is the owner of Seasick Productions, a full-service multimedia company that specializes in underwater imaging. Based out of Orange County, California, Seasick Productions provides on-location and studio production services around the world. His professional underwater credits include television networks, Fortune 500 companies, and numerous entities within the dive industry. Evan's recent film, "Bali Close Up," earned top honors at the World ShootOut Underwater Photo Grand Prix in Germany, Video of the Year at the ADEX Voice of the Ocean Competition in Singapore, Best of Show and Stan Waterman Legacy Award at the Turquoise Bay International Underwater Film Festival in Roatán, and Silver in the video category of Our World Underwater 2016. He is a contributor to DivePhotoGuide and a Sea & Sea Alpha ambassador. Throughout the year, Evan conducts dive expeditions and imaging workshops.
RELATED ARTICLES Apr 27, 2021 8:29 PM
Sandy Queenta
wrote:
<a href="https://megacanabisdispensary.com/product/dime-carts/"> Are you looking for where to order dime carts?</a>
<a href="https://megacanabisdispensary.com/product/exotic-carts/"> Best place to buy exotic carts near me.</a>
<a href="https://megacanabisdispensary.com/product/gold-coast-clear/"> Best gold coast clear online.</a>
<a href="https://megacanabisdispensary.com/product/buy-glo-extracts/"> Ultimate glo extracts.</a>
<a href="https://megacanabisdispensary.com/product/icecapz/"> Where to order icecapz online?</a>
<a href="https://megacanabisdispensary.com/product/jungle-boys-strains/"> Best place to buy jungle boys.</a>
<a href="https://megacanabisdispensary.com/product/king-pen-gelato-500mg/"> Are you looking for king pen gelato?</a>
<a href="https://megacanabisdispensary.com/product/krt-carts/"> Best krt carts near me.</a>
<a href="https://megacanabisdispensary.com/product/lions-breath-carts/"> Best lions breath carts near me.</a>
<a href="https://megacanabisdispensary.com/product/lsd-drug/"> Ultimate lsd drug online.</a>
<a href="https://megacanabisdispensary.com/product/smart-carts/"> Where to buy smart carts online?</a>
<a href="https://megacanabisdispensary.com/product/skyhigh-carts/"> Best skyhigh carts online.</a>
<a href="https://megacanabisdispensary.com/product/smartbud/"> Ultimate smartbuds.</a>
Newsletter
Travel with us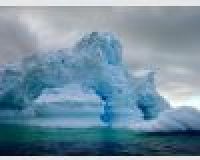 Antarctica
Plan Your Adventure >
Featured Photographer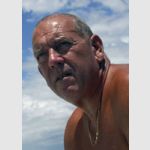 David Henshaw
Photographer
In the relatively short time I have been shooting underwater I am always trying to produce a photograph with the "WOW Factor" - an image that can capture the imagination, that inspires to do better and satisfies the...