Articles
Whip Coral Critters
Whip Corals are part of the black coral family and can be found in all oceans, but are most common in the tropical and subtropical seas. The most interesting ones for critter photography are the whip corals that can live solitary or as a colony. Whip corals are usually found at deeper depths but you can come across them as shallow as 30ft/10m.

While the whip corals are interesting, it's the critters that inhabit them which make them worth a closer look. Many different species make their home on whip corals, including gobies, shrimp, crabs, brittle stars, mussels and snails, but the most common ones to photograph are definitely the:


Whip coral goby

Whip coral commensal shrimp

Xeno crab.

Most of these commensal critters have adapted to living with their coral hosts, and are perfectly camaflauged with the coral's color and polyp structure. That said, little is known about these creatures' relationships with their hosts.
Equipment Tips For Photographing Whip Coral Critters

DSLR cameras:
A good macro lens in the 50mm to 100mm range is a great tool to capture the gobies, shrimps and xeno crabs. With the 100/105mm lens you should be able to fill the frame with the subject. The gobies and shrimps can be extremely small with the latter rarely bigger then 1.5cm (0.6").

A focus light can come in handy as these critters move around a lot and blend in really well with their host, which can prove to be difficult for your camera's autofocus. As with all macro photography, strobes are a must, as most of these corals are found below 60ft/18m and natural light just won't give you any pleasing colors.

Compact cameras:

You don't need a big camera and lots of strobe power to get some eye-catching images of whip-coral critters. Any compact camera can get you good results. If you don't have an external strobe you can use the cameras internal flash and get close (use macro mode) as you can so the colors will come out. Just make sure your internal strobe is aimed at the critter. Try to shoot up or into the blue water if you can so your subject stands out from the background. With an external strobe you can get more creative with your lighting and composition. Macro wet lenses can give amazing results as you can get super close and fill the frame with some of the larger individuals. Given the small size of the subjects, a macro wet lens is highly recommended.

Underwater Whip Coral Critter Photography Techniques

Whip corals give you a lot of opportunities for different angles and interesting lighting. The good thing is that while the critter might move, it will not leave the coral so you can take your time and think about all the different lighting and composition possibilities.

Lines
Whip corals, whether straight or spiral, allow you to get really creative with composition and creating lines in your image. Try creating more depth by shooting so one end of the whip coral is close and parallel to the lens to make the coral look like it is fading away into the background. Use the spiral shape to make things interesting. Use a diagonal line as a leading line to draw the viewer's eyes through the image.


Lighting
You don't need a lot of strobe power to light up a goby, shrimp or xeno crab. One strobe is enough but two strobes can give you more lighting possibilities.


Backlighting -- One way to get creative with two strobes and a commensal shrimp is by backlighting it with one strobe and then add a bit of front light as well to make the shrimp glow.
Side lighting – Side lighting will create some shadows and bring out the patterns of the coral.
Snoots -- Snoots offer a great way of selective lighting to highlight just the critter on the coral, just be careful your snoot doesn't touch the coral.

Backgrounds

Getting a black background - Most shots of whip coral critters have a black background, which makes the coral and critter really pop by creating contrast between the all black background and colorful foreground. You can achieve this black background by shooting up into the water column and using faster shutter speeds and narrow apertures so natural light doesn't get the chance to light up your background.



Getting a blue background –Don't be afraid to try something different and use natural light in combination with strobes to create a blue background. Simply meter for the background to get a nice blue, shoot into the open water, and adjust your strobes to light the foreground appropriately.



Behavior

Power in numbers - If you're lucky you can get two or more shrimps in the same frame with even a goby passing by into the frame. Some exceptional corals can have many shrimp on them.
The Yawn -Gobies occasionally open their mouth and "yawn." If you can get parallel with the goby and shoot into the mouth, this can create a dramatic result.


Always At Home - Whip coral shrimp and xeno crabs rarely ever move, instead relying on their camouflage to keep them protected. This makes them easy to approach closely and experiment. You don't need to worry about them retreating or fleeing. Whip coral gobies may move around, but they will always remain on the coral, and often return to the same spot. Be patient.

Creative Techniques

Divers
Putting a diver behind your subject and focusing just on the critter and mask of the diver gives you something other than the usual black background.


Super macro
Whip coral critters are an excellent subject for super macro. Use an external diopter, extension tube or teleconverter to bring them up full frame and you'll be surprised with the details these critters have. Most Xeno crabs have amazing color and detail and are perfectly suited for super macro photography, as they don't move too much. Focusing can be tricky, so be prepared to squint and get frustrated! The outcome will be more then worth it.


Wide angle
It might not be the ideal way of photographing these critters, but using a close focusing wide-angle fisheye lens can definitely give you some creative images. Lighting and focusing on the small subject can be tricky with this technique, but once you get it right your image will pop. You can ask your buddy to pose or try it at night as well to get a wide-angle image with black background!
Now go out, find yourself a nice Whip coral, start squinting and explore all the opportunities.

RELATED ARTICLES
Be the first to add a comment to this article.
Newsletter
Travel with us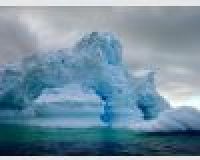 Antarctica
Plan Your Adventure >
Featured Photographer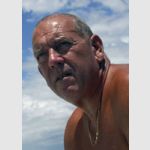 David Henshaw
Photographer
In the relatively short time I have been shooting underwater I am always trying to produce a photograph with the "WOW Factor" - an image that can capture the imagination, that inspires to do better and satisfies the...