Articles
I Went to a Land Really Down Under
What's left of the giant kelp forests around Waterfall Bay

Tasmania had been a top "must do" on my long list of "must dos" for some time. Although I was reluctant to take the chilly plunge, I somehow convinced myself that I could survive a few 45 minute intervals of being unpleasantly numb. So, with mustered mental courage, and several Michelin Man-style layers of neoprene, I finally made a face-scrunching, butt-clenching giant stride into the southern waters off of Australia.


The main objective was giant kelp forests, among added bonuses of a resident seal colony, a plumply pregnant weedy sea dragon, and the largest sea cave system in Tasmania. But though I had read about the state of the kelp forests, I admit I was surprised and rather saddened at the actual sight. It was more like the Charlie Brown Christmas Tree as opposed to the Clark Griswold tree from National Lampoon's Christmas Vacation, you know the one that smashes through the living room windows when he cuts the string around it because it's so big. No, my dive buddies and I were hoping to at least lose one another, but even hiding behind a few stalks was still obvious. We were however joined briefly by a delightful little species of shark endemic to South Australia known as a draughtboard shark (Cephaloscyllium laticeps), but he soon slipped away below the layers of ground-covering kelp at the foot of the forest.

Draughtboard shark in the kelp beds

What was once one of Tasmania's most crowned underwater treasures, is now a dwindling, patchy shadow of the former mighty jungle that once was. As stewards of the local diving on the eastern side of the Tasman Peninsula, the folks at Eaglehawk Dive Centre will not hesitate to point to the rising sea temperatures, and with it, the decline in the growth and health of the kelp beds. The colder seasons bring a nutrient-rich spell that is vital to the growth of the kelp, and to the enrichment of the biodiversity within the local waters. From their observations and calculations since the late 1990s, the water temperature in winter has risen from an average minimum of 10 degrees Celsius (50 degrees Fahrenheit) to 12 degrees Celsius (53.6 degrees Fahrenheit). The resulting higher temperatures have deprived the forests of this much-needed cooler season, and the effects are painfully obvious.


Warmer temperatures have not only affected the kelp populations, which Eaglehawk says in their area is less than 3% of what it was 20 years ago, but with the rise in temperature come wandering immigrants from warmer waters. Some of those species are having devastating effects on local marine life that are not otherwise accustomed to the new explosion of invaders. One such animal, according to co-owner Karen Gowlett-Holmes, is the long-spined sea urchin (Centrostephanus rodgersi), native to New South Wales, which has moved in, and is likely affecting the growth and regeneration of the giant kelp. Karen is not optimistic about the kelp's recovery, as she says, "We expect that within 10 years (possibly much less than this), we will not have any giant kelp left in this area."

Kelp at exit of Cathedral Caves

The dwindling state of the much heralded kelp is a tremendous loss both photographically and ecologically. But fortunately, the giant kelp is not the only reason to visit the island. And though I am probably a little late to the ballgame, one of my highlights was diving with Australian and New Zealand fur seals.

Australian fur seal

Being my first experience diving with seals, I was highly entertained, and was tempted to ditch other sites to hang out with these extremely zealous and vigorous animals for the remainder of my dive time allotment. So quick, and aptly equipped with their adorable little "burp" of air purged straight at you as if they are children sticking their tongues out, they absolutely won my affection.


We watched them suspend themselves downwards, head down, flippers and tush pointing out of the water, as if they were blubber-filled buoys. Watching them bob up and down and scratch themselves then suddenly take off at warp speed was by far one of the most entertaining hours I have passed within my natural life.


Fellow divers were interested in the pregnant weedy sea dragon in Cathedral cave, but having lived in Melbourne, the weedies were old news compared to these seals. Who knows, maybe I just felt like we were kindred spirits: a bit of naughtiness mixed in with cheeky mannerisms, so perhaps I could relate a little more to them as opposed to a skinny, pregnant male dragon confined to his patch of weeds.

Weedy sea dragon

Nevertheless, the combination of diving, scenic landscape, worthwhile bush walks, wine sampling, and savory foods amounts to a heap of perfectly fantastic reasons to put this beautifully tasty island on your radar. And though the kelp might be forever changed, there are still ample reasons to plunder down under. The one thing missing on my trip was that totally wild, unprovoked, serendipitous encounter with a Tasmanian devil, however there should always be something left to ponder for a future visit.

Wine route near Freycinet Peninsula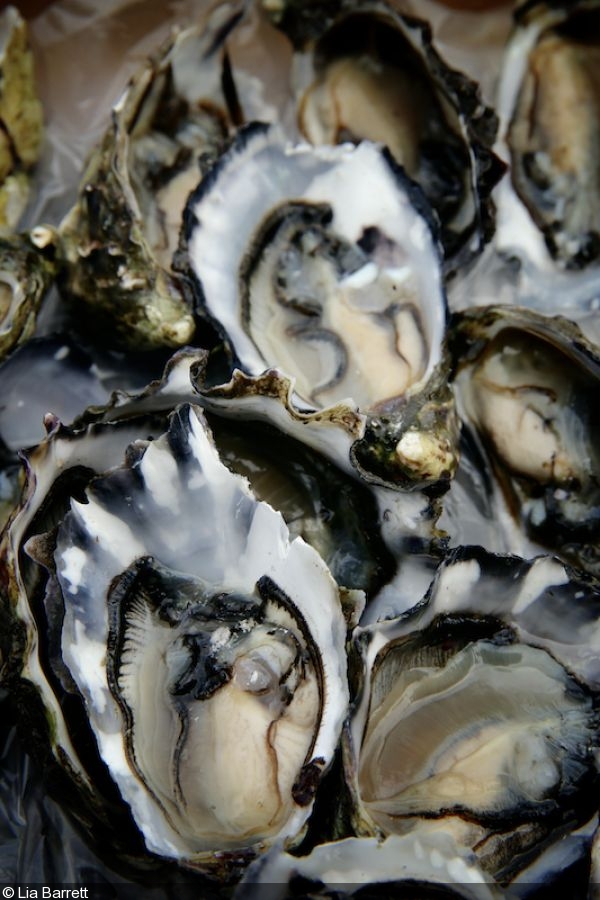 Freshly shucked local oysters, one of the delicacies of the exquisite Tasman cuisine

Devil's Kitchen bush walk

Fairy penguins, Pirate's Bay

View overlooking Wineglass Bay

Curious wallaby, obviously used to being fed by tourists, found in the parking lot of Wineglass Bay

Tasmania sunset on the road from Launceston to the Tasman Peninsula

Tasmania Infomation
Getting There: Fly into Launceston or Hobart
Dive Centre: Eaglehawk Dive Centre, about 45 minutes from Hobart airport, located on the Tasman Peninsula
Average Temperature: 12–20 degrees Celsius (53–68 Fahrenheit)
Wetsuit: 7mm to drysuit
What to See: Caves, seals, SS Nord shipwreck, kelp, weedy sea dragons
Accommodation: Many local rentals, as well as budget dive accommodation at Eaglehawk
Best Time: All year round
Photography Rating: Superb for underwater and topside

Lia Barrett is the Photo editor of DPG, and the Creative Director of Prawno Apparel.
RELATED ARTICLES
Be the first to add a comment to this article.
Newsletter
Travel with us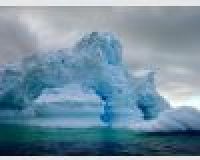 Antarctica
Plan Your Adventure >
Featured Photographer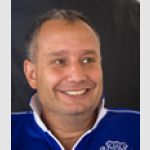 Pasquale Pascullo
Photographer
My style includes doing many repetitive dives on the same place. I get to know the animals, they get to know me! And I always tell my modeling fish subjects, \"I love you.\"