Articles
Wakatobi Workshop: Choosing the Ideal Destination for an Underwater Photo Trip
By Andrew Marriott, December 6, 2019 @ 06:00 AM (EST)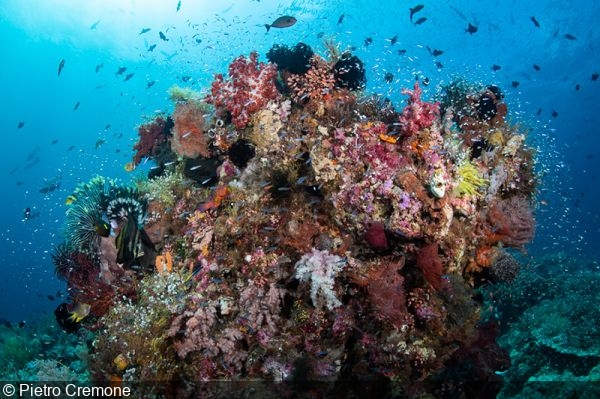 A great workshop requires access to amazing reefs and abundant marine life

It all sounds so glamorous: exotic dive destinations, amazing encounters, and resorts eager to attract you. For underwater shooters who have reached a certain level, what could be cooler than running a photography trip to an exciting spot on the dive map and spending a week imparting your knowledge and techniques to passionate like-minded photographers?
But successfully finding a location, organizing divers with a large spectrum of expectations and experiences, dealing with tricky travel logistics, and keeping everyone happy can be an incredibly stressful challenge and not something to tackle lightly. Plus, you need to do all this while putting on a properly designed and informative underwater photography workshop while keeping up a pleasant disposition with a smile on your face! It was just this daunting challenge that seasoned underwater photographer Pietro Cremone took on when he was asked to organize an underwater photo trip by a group of his dive shop customers.

Your guests are expecting to get shots like this, so you need to pick a location that delivers
Finding an Attractive Destination
It always starts with a simple request, usually something along the lines of, "Hey, you should put on an amazing photography workshop so you can show people how to really rock their cameras." Here is your first chance to be brutally honest with yourself. Do you have the skills to pull this off? I'm not talking about photographic skills; I'm talking about organizational talent and the ability to teach in a structured manner.
For Pietro, the task was simple enough: "Find a place with a marvelous reef, clear water, rich colors, and an abundance of life—but also with five-star treatment both for diving and on land." Oh, but there was one more catch. His customers didn't want to fly very far! Well, if your customer base is in Europe, they are pretty much stuck with the Med or a liveaboard in the Red Sea. However exotic these destinations may sound to North Americans, to Europeans that's like saying we should go to Florida. It may be great (and it is!) but it lacks the attraction of some new and exciting destination. People want to feel like they are on an adventure—and nowhere is more exotic than the islands of Indonesia.
Now Indonesia may seem like the other side of the world, and this would seem to fly in the face of the request to keep the flights short, but it is still quite easy to pull off logistically. There are a ton of choices for how to get to Singapore, Bali, or Jakarta, and from there you have much of the vast archipelago at your fingertips. The best part, from an event organizing point of view, is that you can pull in people from all over the world, yet also have a vast array of flight and connection options. Ultimately, as long as you don't mind some time in your seat, the process of getting to Indonesia is pretty low stress.

If this is what you have to look forward to after a long flight, it will be much less painful!
Choosing a Host Resort
With at least 17,500 islands in Indonesia, finding the right one presents a challenge. There are some incredibly exotic and far-flung places, but when organizing a group, you need somewhere that is also easy to reach. You want to avoid the frustration of sitting in a tiny airport for two days because you missed a connecting flight, so you need to find somewhere that offers a great balance of the exotic with the accessible.
Pietro decided to use Bali as his connecting point, which works very well for people traveling from anywhere in the world. With Bali as a starting point, he began looking for islands within a single flight. After extensive research, he found somewhere that stood out. This island was isolated, yet was simple to reach. There was only a single resort, but it had accommodations to suit all his guests' price ranges. The diving looked stunning: clear water, abundant marine life, a variety of seascapes, and to top it all off, this place is a UNESCO World Biosphere Reserve! With all this in mind, he informed his guests of their destination: a small island in southeastern Sulawesi called Wakatobi.

Wakatobi is the kind of place divers dream of visiting
Wakatobi Resort: An Ideal Destination
Wakatobi Dive Resort attributes its success to the conservation ethic that has always been at the heart of this full-service resort. From the outset, its founders realized that it could be a positive force in the region, actively working to protect the fragile ecosystems on which their business—and the livelihoods of the local people—would rely in the long term. These efforts would soon put an end to the destructive fishing practices and unregulated exploitation of the reefs and rivers that are, unfortunately, commonplace elsewhere in Indonesia. As a result, Wakatobi Resort has earned a reputation as one of the most conservation-friendly tour operators in the Asia-Pacific region.
Well, all of this is wonderful, but Pietro was still worried about the logistics of getting his clients to such an isolated place. Getting everyone to Bali was the easy part; getting them to Wakatobi appeared more difficult. In the end it was simple: Reaching the island just requires a three-hour private charter flight from Bali. With only two flights a week, and flying at a reduced capacity, it is all but guaranteed that you make your flight.
Arriving in Wakatobi after a few hours on the plane from Bali, you are immediately greeted by a highly professional staff—and having great service is essential to making you look good as a trip leader! It takes a huge burden off your shoulders. As the host of a workshop, you want to focus on the photography, teaching, and diving; you don't want to have to deal with a broken aircon or somebody not getting the kind of food they expected. For Pietro, Wakatobi ticked all the boxes.

This is a kind of greeting we could all get used to!

The stress of getting your guests to a resort is nothing compared to dealing with the day-to-day issues that pop up. You haven't really lived until you have a guest that wants hot tea every night, but the power shuts off at the resort two hours before they want it… Don't worry, this doesn't happen at Wakatobi! Luckily, upon arrival Pietro found his job a lot easier: "The number of people involved is impressive, and everyone is dedicated to making the customer feel at ease."
Walking around the resort after diving, his guests were pampered with a spa and a restaurant that offers international dishes, with special attention to all the needs of the diners. Guests that are spending a substantial amount of money to travel somewhere are bound to also have high expectations of the food. With a group of Italians, there was extra pressure on the cooking staff to deliver! And they rose to meet that challenge, preparing exquisite dishes that delighted even the pickiest of palates.
Accommodations are another area where you are bound to encounter problems with your guests. You want to find resorts that have a variety of rooms for all budgets. This lets you maximize the number of guests you can find to fill your trip while catering to each of their budgets and desires. At Wakatobi, the accommodations are varied. The most affordable options are the garden view bungalows, followed by the beach bungalows. However, if you have some high rollers in your group, Wakatobi still has you covered with their private villas that come with VIP service, butler, and private pool!

All Wakatobi's accomodations are tastefully decorated in local style

The dining table and pool area where Pietro's guests were entertained each night
It's the Diving, Stupid!
We've established that having a comfortable, accessible resort is a must for a photo trip—but if the diving doesn't measure up then you are not going to be in the workshop business for very long. Thankfully for Pietro, he found that the high seclusion of Wakatobi, combined with the strong ecological management, makes diving in this paradise something exceptional.
The first impression your guests will get of the diving will come from their interaction with the dive staff as they prepare to head out on the first day of diving. The staff of the dive center at Wakatobi is international, even with a few Italian instructors for Pietro and his guests. Pietro noted that this "made the operations much easier with some guests not very comfortable with English. There is also a resident underwater photography instructor, again an Italian guy, that we hired for a dedicated macro class."
Heading out to your first dive site, you can be assured that all your guests are getting great service from their boat crew and guides. The real shock will come when the engine stops and the guides tell everyone to gear up—there are no other dive boats to be seen! Oh, and this is on a reef recognized as one of the best in the world by UNESCO.

This is what a UNESCO Biosphere Reserve looks like

Vivid colors and big viz will make your guests happy

The dives are carried out on the reefs around the island, and the boat rides are usually very short, with the exception being a few specific sites that require about an hour to get to. As Pietro noted, "The almost total lack of diving centers in the surroundings and the perfect organization of the resort means that each dive spot is never crowded, and above all that it is not exploited, leaving the local fauna all the freedom to live undisturbed."
How are these reefs not crowded with local fishermen? Thank the resort and their conservation practices. You will seldom see fishermen, thanks to the cooperation with the local people. Not only is there an agreement to use sustainable fishing techniques, but the resort goes one step further by providing financial help to the fishermen, allowing them to still receive a fair wage for their efforts. Without the use of dynamite and poisons, you'll only find intact and wonderfully pristine reefs.

Sustainable fishing means healthy and unspoiled corals

Gin-clear waters and huge swarms of colorful fish are a trademark of every dive
Photography at Wakatobi
Flights, rooms, meals, crew, boats, marine life—in the end, the goal of a good photo workshop is only met when your guests pull their finger and the shutter clicks. This is, after all, an underwater photography workshop, and without the opportunity to shoot incredible images, everything else doesn't matter. At the end of your workshop your guests will remember that incredible seahorse picture you showed them how to shoot properly or that amazing sunburst behind a sea fan that they had no idea how to capture. No matter how great the spa, your trip will be a failure if your customers don't get their money shot!

Every dive offers new and exciting subjects to look for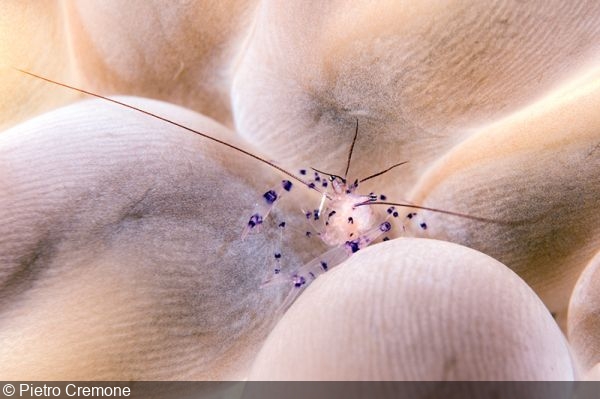 Don't forget to pack a macro lens when traveling to Wakatobi

Snakes make awesome subjects and make for a challenging shot

At Wakatobi, the reefs deliver just the opportunities you need to satisfy your clients. Aside from their pristine state, the most noticeable characteristic of Wakatobi's reefs is the color. Thanks to the absolute lack of nutrient and pollutant runoff in the waters, the water clarity and color are exceptional. Pietro found that on some dives his group had 50 meters of visibility. This stunning water allows you to enjoy a wonderful view, and the vibrant and vivid colors explode from the reef and onto your camera's sensor. The myriad fish of various species that swarm above these reefs create a spectacle that is a feast for the eyes. Any shooters who enjoy wide angle will end their dives giddy with what's in store for the next dive.
One of the highlights of the area is the squarespot anthias. This fish is a large member of the anthias family that has a dazzling pink color characterized by a square fuchsia spot in the middle of its body. Aside from these unique anthias, there are plenty of big subjects like turtles.

Sea fans are abundant and make for good subjects with a lot of color

Take a moment and look at the sheer amount of fish visible in this shot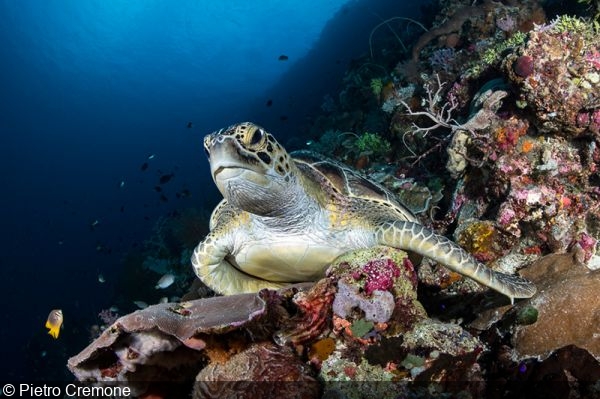 Turtles are always a welcome subject at a photo workshop

The squarespot anthias is a desirable subject and they can be found at Wakatobi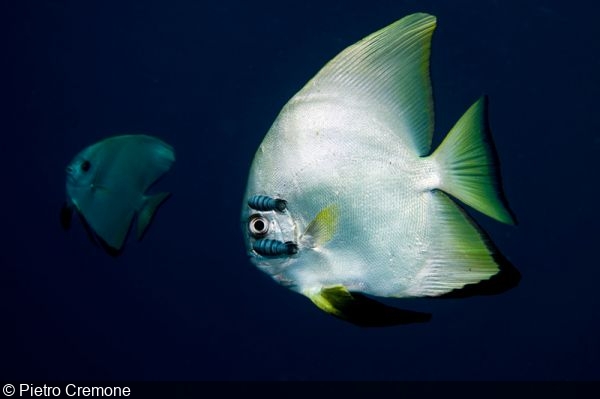 A batfish with parasites makes for a unique photo

Variety is also critical to ensuring guest satisfaction. No use taking a bunch of hard-core macro shooters to a pure wide-angle mecca; you need to ensure that the subjects match the interests of those who have paid so much money to learn from you. Pietro found that all his guest's interests were well served: "Even macro photography enthusiasts will be able to find their nirvana in the Wakatobi area. Various species of pygmy seahorse, almost all species of clownfish, nudibranchs, and flatworms can satisfy even the most demanding shooters."

A flatform provides an excellent macro subject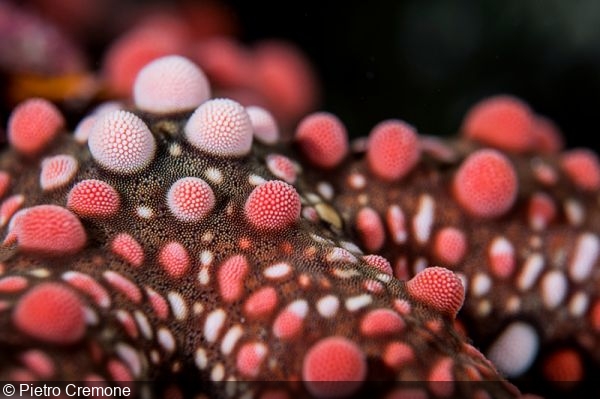 Even the most demanding macro photographer will find plenty of subjects

Good buddies just hanging out make the best environmental portraits!

Wakatobi is one of those few places in the world where the excellence of the hotel treatment is equal to the diving. With exceptionally rich and colorful dives supported by a professional dive staff, you can be sure that your guests will be diving in total safety and comfort in one of the most pristine seas you'll ever visit. If you're thinking of putting together a underwater photography workshop, this could be the perfect place to start—and you may just find that your participants have such a good time, they'll want to come back again, and again…

Your guests might just love Wakatobi so much, they become "repeat guests"!
RELATED ARTICLES
Be the first to add a comment to this article.
Newsletter
Travel with us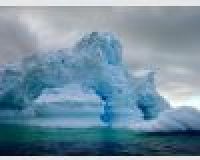 Antarctica
Plan Your Adventure >
Featured Photographer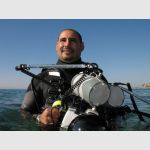 Noam Kortler
Expert Photographer
Noam Kortler is connected to the sea since he can remember him self. he was born on the coast of the Mediterranean sea of Israel and was diving and surfing when ever he could He moved to Eilat, the south popint of israel to...