Articles
Wakatobi Redux: Sustainability in the Face of the Covid Pandemic
Gateway to the Sea of Eden: A deep undercut ledge 100 feet down at the Magnifica dive site

After two interminable years, and an even longer week in quarantine before I could leave Australia, I am back, and I want to stay. So much to see, even more to discover
—Wade Hughes
Time passes quickly, too quickly at depth. There are mysteries and secrets here. Life, profusely revealed in both form and abundance. It is as we might have imagined approaching the gateway to the sea of Eden. A hundred feet down, on a reef off Sawa Island, swept by regular nutrient-bearing currents, and deeply gouged into the ancient coral foundation of the living reef, there is a spectacular overhanging ledge.
As in Eden before it, there is temptation here, too. In the dim light, in the peace of this cathedral space, eyes peer out from crevices large and small. Feelers probe from the shadows. A sudden puff of sand reveals the resting place of a now-fleeing... what was that?! Sea fans and soft corals sway seductively in the liquid breeze of a gentle current.
In a reassuring rhythm, air hisses from my tank, through the mouthpiece, into my lungs, and burbles out again in streams of bubbles. I am weightless. Floating freely in inner space. After two interminable years, and an even longer week in quarantine before I could leave Australia, I am back, and I want to stay. So much to see, even more to discover. The gateway is open. It beckons, almost irresistibly. Until the killjoy computer steps in and I am forced to leave and begin my ascent.

Spawning sponges set fire to new life on the reef

Juvenile blue chromis swarm at the Zoo dive site

It's just one Tridacna clam. But sitting exposed in plain view on an outcropping of coral in shallow sunlit water, it is also a reassuring symbol of the effectiveness of the local communities' and resort's reef-management collaboration. Such easy pickings are often the first to disappear on unmanaged reefs

Appreciating Wakatobi Anew
Perversely, I owe it to Covid for additional insight into just what it took, and takes, to establish and maintain Wakatobi Resort in the remoteness of southern Sulawesi's Banda Sea. I was forced into a revealing journey to reach there, essentially retracing the path to Wakatobi taken by the developers and early guests—from Bali, with 90 pounds of diving and camera equipment, accompanied and escorted by Pak Kawit, Wakatobi's long-serving hotel manager, two days of flights, overlanding through mountains and villages in SUVs, island-hopping aboard passenger and cargo ferries (one of which was also transporting a very distressed goat), on the back of a motorbike from hotel to local restaurant for dinner, and a motorbike rickshaw back to the hotel. And, finally, a Wakatobi water taxi from Tomia Island to the resort.
Why? I'd returned a positive result in the pre-departure PCR test then required for entry to Indonesia and seven days of quarantine meant that I'd missed the original flights scheduled by Wakatobi for staff and a few guests, including Wayne and Pam Osborn, for a month at the resort prior to the official reopening. When Kawit and I finally bobbed up in their wake, I was sunburned, soaked in sweat, and exhausted. Today's same-day fly-and-dive charter flight excursion from the comfort of a Bali hotel to the resort's self-funded airstrip masks all this romance and adventure from today's guests.
Kudos, indeed, to the original vision and determination of Wakatobi Resort founder, Lorenz Mäder.
A yellow-breast damsel sets about shifting rubble to establish a nesting ground

Discarded plastics are a plague on the world's oceans. And so, with a resolute "En garde!" and a deft lunge with my reef stick, I was able to whisk this sheet of transparency away from this unfortunate damsel in distress. However, my well-meaning but uninformed gesture was not appreciated, and the damsel aggressively snatched the sheet from my reef stick. It wasn't plastic. It was organic matter of some kind, and the fish continued to snack on it

After my disagreement with the damsel, my Wakatobi guide, Yono, went off scouting and within a few minutes led me to a patch of reef. Apparently secreted by the coral, this fibrous sheet appeared to be the source of the damsel's meal

With eyes capable of only detecting light and shade, a Chromodoris nudibranch (right) silently senses and grazes its way across a reef. Curling round a small clump of red sponge, en route towards the blue hydroid (left), its progress is momentarily slowed by the arrival of a flitting, ever curious, triplefin (center)

Mysteries and secrets remain. But a fuzzy revelation that has been forming over the past weeks pops into sharp focus and comes with me.
Covid-forced travel restrictions have brutally punished the incomes of Wakatobi Resort and the 17 local communities that have, for nearly 25 years, actively collaborated in the Wakatobi reef conservation program. No guests at the resort results in no revenues to fuel this business-based model for sustainable shared use of the reefs. What is one of the world's largest and most successful privately funded conservation programs has been under crippling and sustained economic pressure.
There are indications of the strains that could have pulled this model apart: some twinkling lights on the horizon at night; clusters of small-fish boats harbouring at Tomia Island with their light-lured catches spread out to sun-dry on their outrigger trampoline nets; the unmistakeable underwater thud of explosive fishing 5 or 10 miles distant, and outside the conservation area boundary. Covid could have caused it all to be torn down. The revelation is that it did not. Dives on a long list of the resort's sites confirmed this.

Masked to human eyes by its beauty, a coral reef is a ferociously dangerous place for its inhabitants. Any means of shelter can offer some advantage, and in this case, perhaps with a nursery for its eggs in mind, an Ambon damsel assesses the merits of a dead and eaten-out spiny-oyster shell

Do fish appreciate the beauty of nudibranchs? This juvenile splendid dottyback appears to!

Showing early signs of the accumulation of marine growth that will trigger its frequent skin-shedding, a banded krait hunts through a maze of Pavona coral

For me, this is compelling evidence that the long-term social and economic value of the conservation area is widely and convincingly understood. It is being protected by local communities for the benefit of those communities and demonstrating to the world an effective model for sustainable local management of globally essential coral reefs.
Despite the economic strain, the anxiety, and the uncertainty, the social and environmental pillars of the conservation model, developed through years of local collaboration and trust withstood the Covid assault. With the resort now operating again, the damage to the economic pillar can, over time, be repaired.

It might be a fraction of an inch long, camouflaged, flitting like a butterfly, 30 feet away, but if it's on the list, dive guide Sutiyono Sastrojiwandono, Yono to his friends and colleagues, will find it

And the fish came in, two by two, knowing there was work to do…

---
Author's Note: Robyn and I produced Wakatobi: Conservation. In Depth to help shine some light on the economic, social, and environmental value of Indonesia's Wakatobi National Park at local and global levels. It seems to us that appealing from a distance for conservation based on the aesthetic value alone of reefs, forests, lakes, mountains—you name it—will never be enough to assure their long-term future when there are local people heavily dependent for their livelihood on those same natural resources.
The path to sustainable conservation, as the Wakatobi model demonstrates so successfully, lies in creating economic and social choices that enable local people to weigh the most advantageous means of managing the natural resources on which they depend. Diving at the five-star Wakatobi Resort brings more than just short-term enjoyment for visitors. Revenues they bring makes a significant contribution to the well-being of local communities, and helps ensure the long-term sustainable management of the globally important coral reefs within the park's boundaries.
The book reveals the vision of the local communities and illustrates the success of their approach. We decided to self-publish and print on-demand so that we could have full control over the design and content, and avoid the sometimes years-long process of looking for a traditional publisher who would be willing to give the Wakatobi story the treatment it deserves. It earned the UPY Underwater Photography Book of the Year award for 2021. It can be previewed in its entirety online.
RELATED ARTICLES
Be the first to add a comment to this article.
Newsletter
Travel with us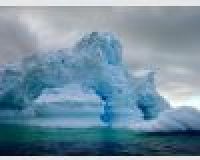 Antarctica
Plan Your Adventure >
Featured Photographer
Zena Holloway
Expert Photographer
Zena Holloway's images are striking, instinctive, driven by a deep understanding of her medium, Zena has been diving since she was a child. Completely self taught she delivers the remarkable, combining the highly technical...